Black Friday 2019 Deals to Look Forward To
It's that time of year again where everyone slips on a jacket and drives to the closest shopping center. Ready to navigate through large crowds, we are all eager to score the best deals for Christmas gifts as well as gifts for ourselves. After all, it's also treat yourself season! Before heading to the mall, though, we all need to know which deals will be available. We need to decide on a plan to successfully grab the best deals before they're all gone. But this can be difficult to do when many of our favorite stores have yet to release the 2019 Black Friday deals. Regardless, I did some digging around and found what I could to share with everyone. Let us see what we have so far!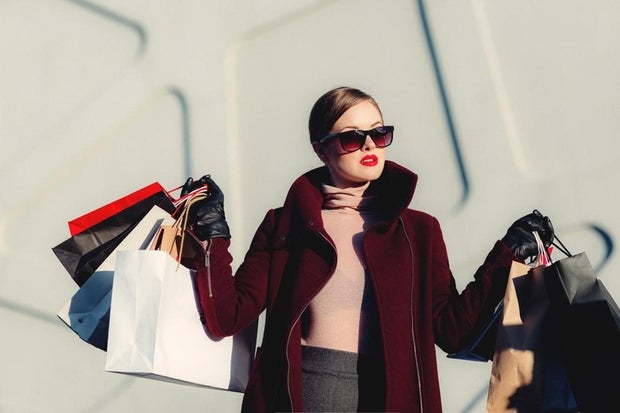 Courtesy: Freestocks on Unsplash
1. Target
Everyone's favorite retail store has released their Black Friday sale, and we are so happy! Normally, every year, Target provides one of the best discounts for families searching for holiday gifts. With a great reputation for Black Friday deals, they must keep up this image by continuing the amazing discounts worth waiting in lines for at five in the morning. From the sales available online, we know Target will have a deal for buy two get one free book. This is definitely the deal I am drawn to the most. Yes, I do have a book addiction, and, yes, I will hopefully be adding three new books to my collection. Another great deal for college students will be the buy one get one 50 percent off sports clothing. We have to stock up for next year's season of tailgating.
2.
Amazon
Although Amazon is an online shopping experience, there is nothing more exciting than being able to shop with your favorite pajamas on. Amazon released Black Friday sales early as well, allowing for people to add to their cart the items they will want to purchase. Such sales this year include the Kindle Paperweight and the HP OfficeJet 3830 printer.
3.
Macy's
 Growing up, my mother has always enjoyed going to Macy's for Black Friday. The most exciting part of going to Macy's, making the long wait all worth it, is the rebates offered. This year, Macy's released their available rebates for both online and in-store purchases. From a plush of Elmo to a slow cooker, there are 13 available options to decide from.
4.
Michaels
This year, the arts and crafts store is treating us well. Michaels will be providing percentages off entire purchases depending on the day you visit from Thursday to Saturday. For example, on Friday from 7 a.m. to noon, you can enjoy 25 percent off your purchase, including sale items. After noon till 10 p.m., you can take 40 percent off your entire purchase. This is a great time to restock on yarn and scrapbooking materials!
5.
Build-A-Bear
Despite being in college wanting to think we are no longer children, we all hold a special place in our hearts for Build-A-Bear. This year, you and your friend can go to buy one stuffed animal and get the second plush for only $10. For a limited time, as well, you can purchase a snowman plush for $6. If you are looking for a gift for a little brother or sister, a plush from Build-A-Bear will make their day!
6.
Petco
During the holiday season, often families forget to buy gifts for their pets. Pets are part of the family as well, so consider visiting Petco in order to make your pets feel special too. With Pals Rewards, you will be able to buy toys and accessories for half off. That is amazing considering how expensive pet toys can be at times. You can also buy one, get one free for snacks. I know my pets for sure will love the treats.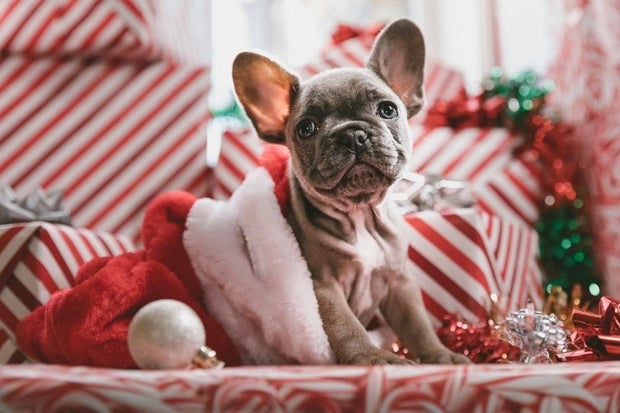 Courtesy: Jakob Owens on Unsplash
There are many stores I am waiting to see deals from. However, I do know that each year they do have great deals for Black Friday. The stores I am especially keeping an eye on are Barnes and Noble, H&M, American Eagle, PacSun and Uniqlo. These stores, though, are remaining mysterious, teasing the waiting shoppers with what is to come. Hopefully, this short list helped, for these are great places to go to when finding gifts for family and friends. But, remember to keep warm and stay safe during this time of the year. It can be hectic during Black Friday and getting hurt is not worth the 25 percent discount.
Want to see more HCFSU? Be sure to like us on Facebook and follow us on Instagram, Twitter and Pinterest!