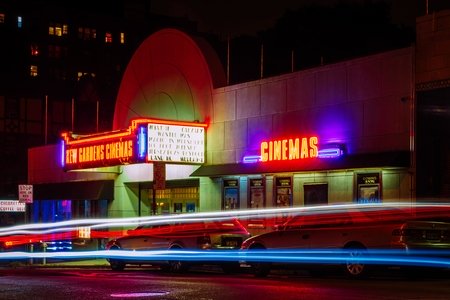 Birds of Prey Opening Weekend Box Office Clarified
Birds of Prey (and the Fantabulous Emancipation of One Harley Quinn) is a story told by Harley (Margot Robbie) as she teams up with Huntress (Mary Elizabeth Winstead), Black Canary (Jurnee Smollett-Bell) and Renee Montoya (Rosie Perez) to save a young girl, Cassandra "Cass" Cain, from Roman Sionis and his right-had Victor Zsasz. Robbie also serves as a producer to the film, which was written by Christina Hodson and directed by Cathy Yan.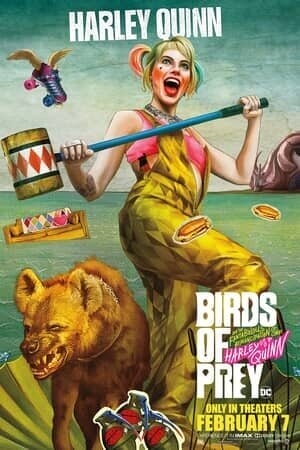 Theatrically released by Warner Bros. Pictures in the U.S. on Feb. 7, the film's world premiere was at the Proyecto Publico Prim in Mexico City on Jan. 25. It also screened on Jan. 29 in London and Jan. 30 in Cannes prior to its U.S. premiere.
Opening Weekend
Domestic
Birds of Prey was originally expected to gross $50-55 million opening weekend, but this was dropped after the first day sales made only $13 million ($4 million of which was Thursday night previews). Released in 4,236 theaters, it ended up debuting at $33.2 million finishing first at the box office but making 75% less than its relative film Suicide Squad. Domestically it accounted for 81.8% of total gross, making up 45.8% of worldwide profits. Questions about a title change started after several top theater chains changed the movie's name on their websites to "Harley Quinn: Birds of Prey". There has been no official title change with Warner Bros. itself retaining the original title on its own website. The Wrap cited Atom Tickets' Alisha Grauso that the title change is for display or search purposes only, for vendors and theaters.
International
The U.S. aside, the film was projected to debut to $60-70 million from 73 countries. It made $48 million internationally its opening weekend and $81 million worldwide. Its highest-grossing territories were Mexico at $4.6 million, Russia at $4 million, the United Kingdom at $3.9 million, Brazil at $2.8 million and France at $2.7 million.
Reception
Despite low numbers, Birds of Prey has been received well overall by its audiences. It was given a 6.75/10  average rating from 328 people and a 4.08/5 average rating from 8,875 ratings on Rotten Tomatoes, as well as landing a 60/100 Metascore on Metacritic, a B+ on Cinema Score, and a 6.6/10 based on 33,474 ratings on IMDb.
Audience hesitations towards the film have been accredited to the "R" rating of the movie and the outbreak of the Coronavirus in Asia leading to the close of multiple theaters. Birds of Prey is the first DCEU film and the second DC film production to be rated R by the Motion Picture Association of America.
The movie is continuing to be released internationally with its final opening to be on March 20 in Japan.
Want to see more HCFSU? Be sure to like us on Facebook and follow us on Instagram, Twitter and Pinterest!