As spring break approaches for many college students around the country, college kids want to pick the best destinations to travel to in this one-week getaway. For many Florida State students, the best places are conveniently located right around the corner. With beautiful springs and gorgeous beach sunsets, the state of Florida has picture-perfect spring break destinations for every college student.
The Florida Keys
Whether you take a day trip to the Islamorada or spend your entire spring break there, the Florida Keys has plenty of fun activities and insta-worthy places for everyone to enjoy. Spend the day snorkeling in the water and check out the beautiful wildlife first hand like coral, fish and maybe even a shark. In Key West, you can take a picture by the southernmost point in the U.S. and grab a bite to eat on Duval Street. One of the best restaurants in the Keys is the famous Mrs. Mac's Kitchen that has hundreds of license plates all over the walls and the best milkshakes around.
Rainbow Springs
If the beach isn't really your thing or you just want to avoid the crowds, Rainbow Springs State Park offers crystal-clear springs in Dunnellon, Florida. For just a $2 entrance fee into the park, you can snorkel, swim or even go tubing through the spring. Rainbow Springs is the perfect getaway for people who want to spend their spring break hiking or even camping at the campgrounds.
Devil's Den Spring
There is a prehistoric spring called Devil's Den that's about a forty-minute drive from Gainesville, and it is truly a natural wonder to spend the day exploring. Devil's Den is an underground spring inside a dry cave and is home to many fish and turtles. At 72 degrees, the water is almost too cold, but on a crystal clear day, you can see the wonders that the cave has to offer when you go snorkeling or scuba diving. Devil's Den also offers an on-site swimming pool, lawn games and even cabins for those who wish to stay overnight.
Naples
If you'd rather spend the day laying on the beach, but still want to avoid the spring breakers, Naples is the perfect destination. With white, sandy beaches and gorgeous sunsets, Naples is the best place to park your beach chair in the sand, lather up on the sunscreen, and spend the day soaking up the sun before heading back to classes. Marco Island is close by, which is a popular tourist spot that has a tidal lagoon, which is perfect for kayaking or paddle boarding.
Orlando
While the beach is a great place to catch some rays, sometimes you just want to have a little adventure. Orlando has a plethora of theme parks, including Disney World, Universal Studios and Epcot. The best part? Florida residents get a discount at some of the theme parks and onsite hotels may even offer packages when you stay with them. You can enjoy the entire day meeting all your favorite Disney characters and still stay on a budget!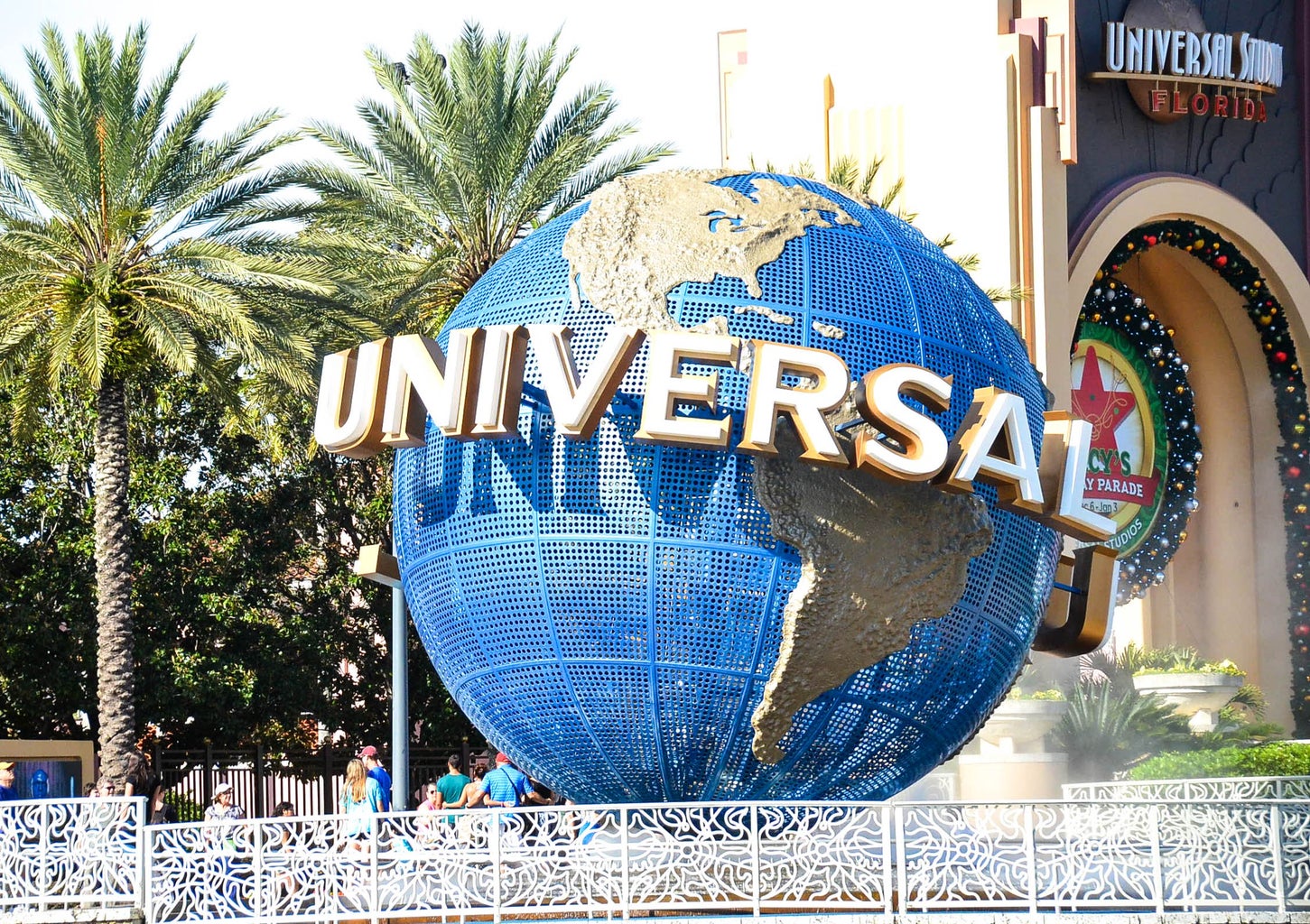 Hollywood Beach
The most typical spring break tradition is to head down to South Beach with the college crowd, but one way to beat the crowds and enjoy a picturesque beach is to check out Hollywood Beach, which is only a few miles north of Miami. With a beautiful, two-and-a-half mile boardwalk, there are many shops and restaurants to keep you entertained and full. You can enjoy a slice of pizza at Rocco's Pizza or even rent a bike from a local bike shop to ride on the bike path.
Grab a friend this spring break and take a road trip to all of the best destinations that Florida has to offer. Whether you decide to take the Seven Mile Bridge down to Key West or make a stop to visit Devil's Den, make some memories with your friends and families before you head back to Tallahassee for the rest of the spring semester.
Want to see more HCFSU? Be sure to like us on Facebook and follow us on Instagram, Twitter and Pinterest!