Bernie Sanders Endorses Joe Biden for President
Several days ago, Bernie Sanders, one of the last two remaining Democratic candidates for president, suspended his campaign after the lead in the primary election went to former vice president, Joe Biden. At first, Sanders only suspended his campaign but would keep his name on the ballot in an effort to still earn delegates until the general election in November. However, after a couple of days, Sanders released a statement that endorsed Joe Biden for president, urging the voters to cast their vote for Joe Biden against Donald Trump.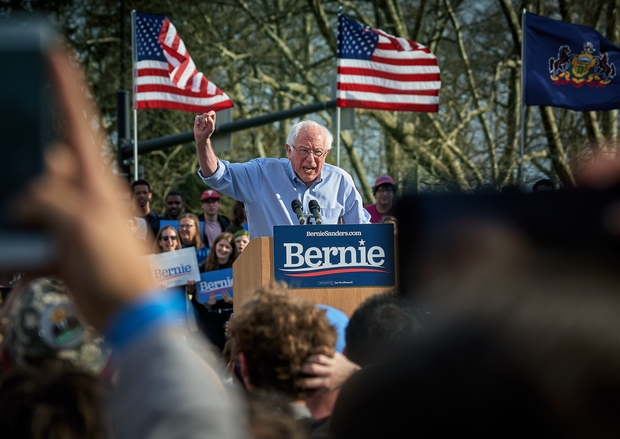 This turn of events upset many of Sanders' supporters who campaigned, canvassed and donated to his cause. A lot of Sanders' supporters are shocked that their candidate endorsed Joe Biden, who Sanders has in the past told his supporters not to trust. While Sanders is doing what the Democratic National Convention advised, Sanders is still wary of Biden's shortcomings, telling his supporters that Biden's sexual assault accusation(s) are still relevant and shouldn't go unspoken of in the election.
Bernie Sanders' endorsement of Biden comes from their shared goal of earning the presidency over Donald Trump in November. While Biden and Sanders have different views on a wide array of issues, the two have come together in the past couple of days to create a joint task force on several policy matters including education, criminal justice, immigration, the economy and many others.
On a livestream event that Biden and Sanders did together, the two discussed Trump's current response to the coronavirus pandemic, which they agreed is going to be detrimental to the young people who are going to inherit the country over time. Amongst other things, Biden supported Sanders' notion that essential workers who make minimum wage should be making at least 15 dollars.
Many of Sanders' notable advocates have expressed their emotions over Sanders' dropping out, most recently, congresswoman Alexandria Ocasio-Cortez, who says that the Biden campaign hasn't reached out to her yet, but "the process of coming together should be uncomfortable for everyone involved -- that's how you know it's working." She is willing to support any notion to get Trump out of the White House, regardless of whether her support is for Sanders or Biden.
Though Sanders is trying to urge his supporters to shift their gears in Biden's favor, his strong-willed advocates are still skeptical of Biden's campaign. Biden has also made it very clear via a series of tweets that he is going to do whatever it takes to earn the trust of Sanders' supporters. Biden has also established that he and Sanders aren't just teaming up for the election, but that he wants Sanders to be one of his right-hand men and "help him govern." With November and the general election still seven months away Biden has time to garner more trust and support from the advocates of Bernie Sanders.
Want to see more HCFSU? Be sure to like us on Facebook and follow us on Instagram, Twitter and Pinterest!