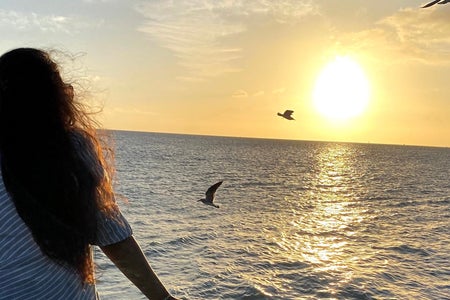 From Bangladesh to Tallahassee: Future Doctor Saifa Chowdhury
Of all the exciting and diverse students you meet in college, some of their stories stick out more than others. For me, one of those people is Saifa Chowdhury. I was privileged enough to meet Saifa from mutual friends through her on-campus job—I'm honestly so glad I did. I had the honor of speaking to her about her experiences moving to America from Bangladesh.
In 2013, one month shy of her 14th birthday, Saifa and her family packed up their lives in Bangladesh to move to Boca Raton, Florida. She had known almost her whole life she would move to America, but when they were initially going to immigrate, the 9/11 attacks occurred the day before their interview. America then enacted a ban on all Muslim people. After years of paperwork, suddenly, new 'issues' arose, which prevented their legal immigration for over a decade. The government even opened a new case investigating Saifa's father, who had already immigrated and had been in the country legally since 1999.
Saifa's obstacles did not end when she was finally able to live here permanently. When she started at Spanish River High School, her guidance counselor did not support her academic goals and placed her in all regular classes solely because she was from a different country. Saifa pleaded her case in perfect English. Ultimately, she finessed her way into honors math classes and received recommendations for honors and AP courses for her subsequent years. The language barrier was most evident when she had to speak conversationally. The slang, especially South Florida slang, was new to her and was the hardest to pick up. However, through the struggle of prejudiced administration and not being able to quite fit in with the teenage group in Boca (but who really does, to be honest), she got the motivation to be where she is today.
Saifa is now a senior at Florida State, double majoring in Biochemistry and Molecular Neuroscience with a minor in Mathematics. Yes, read that statement again because when I first found out, I was blown away. She is the literal definition of STEM. Her aspirations are also so crucial for women and minorities in medicine. There is no secret that there is extreme underrepresentation in these highly competitive, male-dominated stem fields and even a slightly discouraging attitude for those who try to break that glass ceiling. When I asked Saifa about this and how it has impacted her desire to enter the industry, she said, "Yes, I am a girl from a third world country, and you can say whatever you want to behind my back, but I'm still going to stick to my goals and achieve what I have worked my whole life to achieve." If that isn't the most girl boss quote out there, I don't know what is.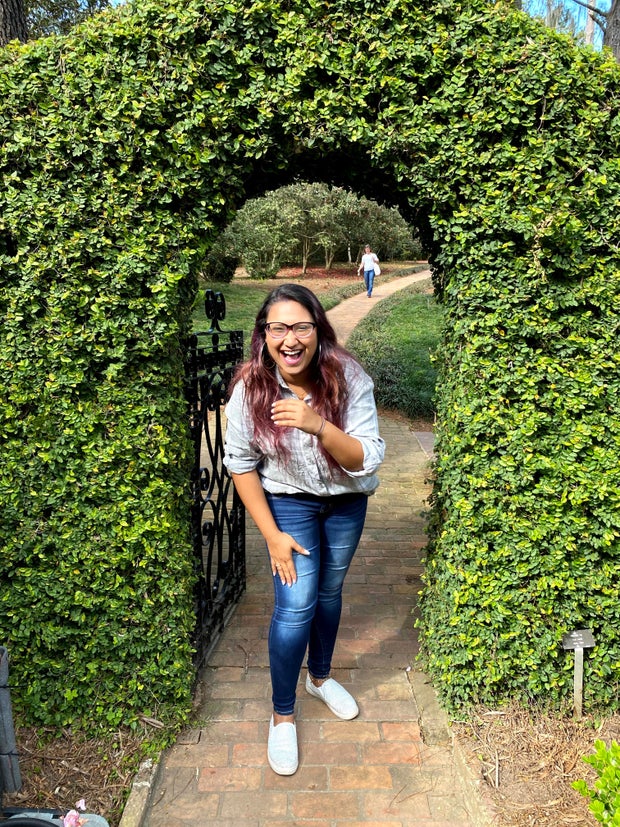 Photo by Saifa Chowdhury She is doing everything she has said out to achieve and doing it flawlessly. On top of her very difficult and technical degrees, she holds two jobs as a tutor for ACE and a Resident Assistant (RA) for McCollum Hall. She tutors students in various subjects like psychology, chemistry, biology, physics and all math classes up to pre-calculus. For her RA position, which she has been in for three years, she works tirelessly to ensure her residents get the best experience and know they always have someone in their corner, even in a global pandemic. She says a book she read in high school that featured a supportive RA inspired her to pursue this position in her time at college (and the discounted housing is a big factor, too!).
Unfortunately for me, Saifa graduates in the Spring of 2021 to continue her path in medicine. Her end goal is to be a neurosurgeon. As of right now, she is unsure which medical school she will be attending, but her ultimate goal is to get into Tulane's Specialized Master's program so she can go straight into their doctoral program.
When asked what she would tell a young girl coming to America for the first time or entering a space she has felt like she didn't belong in, Saifa said, "be you, and people will find you that like and support you." Right now is a hard time for women, immigrants and minorities in America. But, women like Saifa show we are resilient and will stand up for ourselves in the face of adversity. Her drive and pride in her culture (she literally has a tattoo on her bicep that says 'proud Bangali' in Bangali) has motivated me, and I hope now, she will for you too.
Want to see more HCFSU? Be sure to like us on Facebook and follow us on Instagram, Twitter, TikTok, Youtube and Pinterest!