I first met Roman Le in our high school theater department, taking pictures to advertise our production. He was a junior with the passion, excitability and style of an artist-turned-activist, and one year later, that description could not be closer to the truth. Roman began his photography journey as most high schoolers do, with self-described "recycled sunsets along with close-ups of plants because what else was there to shoot."
While this necessary step of mediocrity that's present in most if not all creativity often discourages people, Roman took it as a stepping stone to where he is now. "I can remember finally feeling like I was good at something," he explains, "[and] my love for photography really took on a different level when I started to photograph people. That taught me to connect well enough to try to encapsulate their essence." Roman follows this manifesto of unconditional pursuance of growth in every aspect of his art.
Even Roman's initial motivation towards photography is rooted in the pursuit of art regardless of fear. "Growing up, I had this fear of Alzheimer's disease and the idea of losing years of experiences and memories is still terrifying to me. But a lot of that emotional energy transferred into photography when I realized how taking photos would be my way of taking back control of my fears," Roman explained. And while that motive for photography stays true in all the art Roman creates, his focus on social change is a perfect example of such a core belief: art is how we work towards taking control of our lives and communities.
Her Campus (HC): When did you start using your art for social change?
Roman Le (RL): The first photos I took regarding social change were in February of 2018 when people and students from around Tallahassee came to protest about gun reform. I don't consider just protest photos as social change, though, as I've also used my art in the past to encourage people to think about their mental health, acknowledge the climate's status, cut fast fashion and the most recent contributing to Black Lives Matter.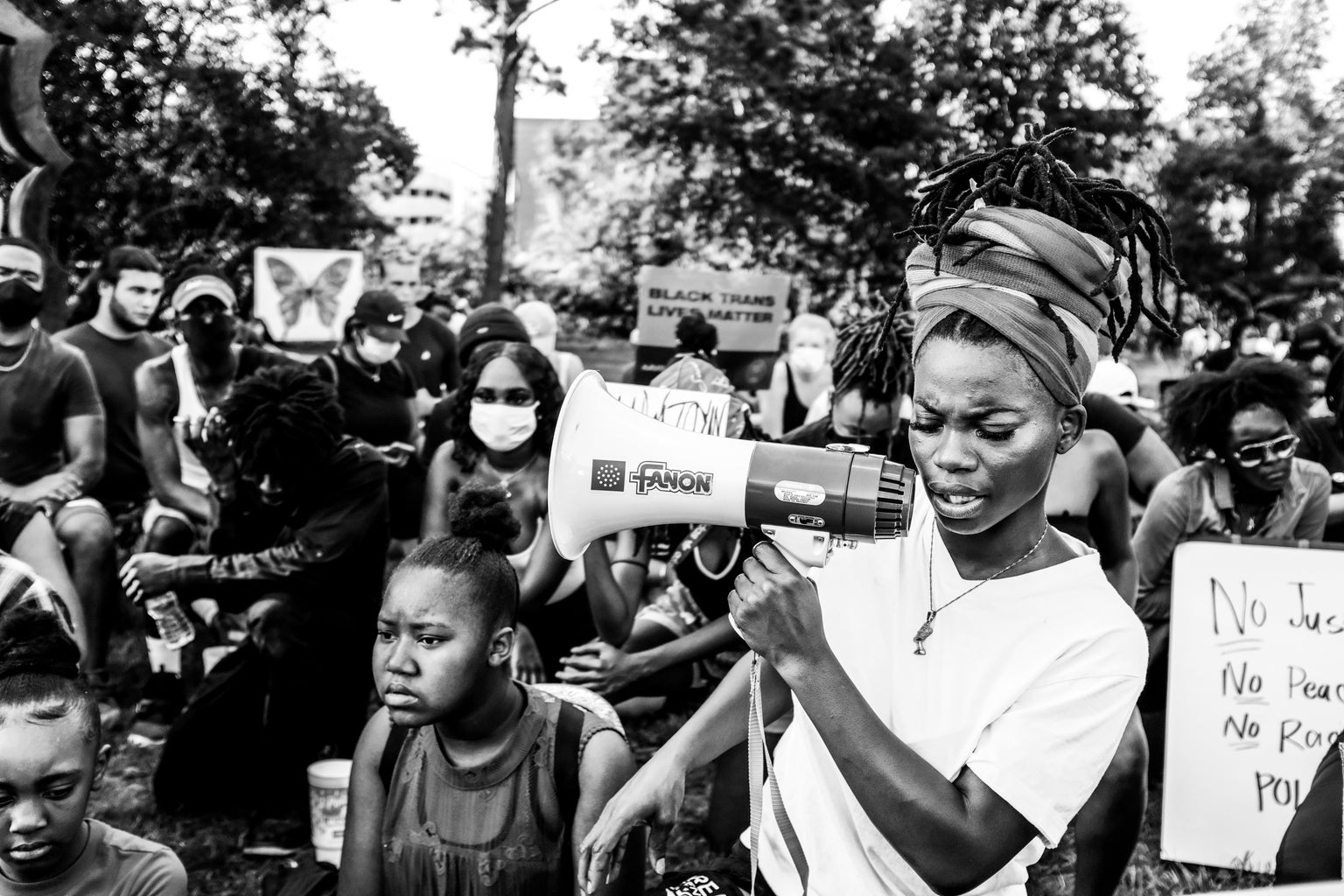 HC: What are the Dream Defenders, and how are you a part of them?
RL: We're a coalition of primarily Black and Brown people and students in Florida actively working towards a safer and more just state for everyone. We do that through strategic organizing, planned actions, educational seminars and community building. My role within Tallahassee's chapter is as their External Communications Co-Lead along with my comrades, Marie Rattigan and Saskiya Fagan. We focus on recruitment for our team, social media engagement and reaching out to other grassroots organizations or individual activists to partner with. Our organization has partnered with March for Our Lives as we're currently trying to navigate shutting down the DeSantis' Censorship and Repression Bill, formerly known HB1/SB484, as well as spread more awareness about the bill to the rest of the country.
HC: Do you think that art has the power and/or the right to influence social change?
RL: Art holds immense power over our society and without a doubt influences change. Art has been at the forefront of how we visualize societal events. Political cartoons have shifted attitudes towards wars; Harry Styles photographed in a dress on the cover of Vogue has made people question what even masculinity is; literature such as Uncle Tom's Cabin had exposed the trauma of what enslaved people experienced, contributing to the tensions that led to our Civil War; while photobooks like How the Other Half Lives forced people to acknowledge the severity of living in poverty. Art orchestrates the direction of our cultural and political climates and has interwoven itself into all aspects of our lives. All art stems from a creator who is hoping to establish an impact on society or for themselves. Because of this, we can understand that art from the 1800s or art from today will create a footprint on our culture, and we'll constantly grow with it.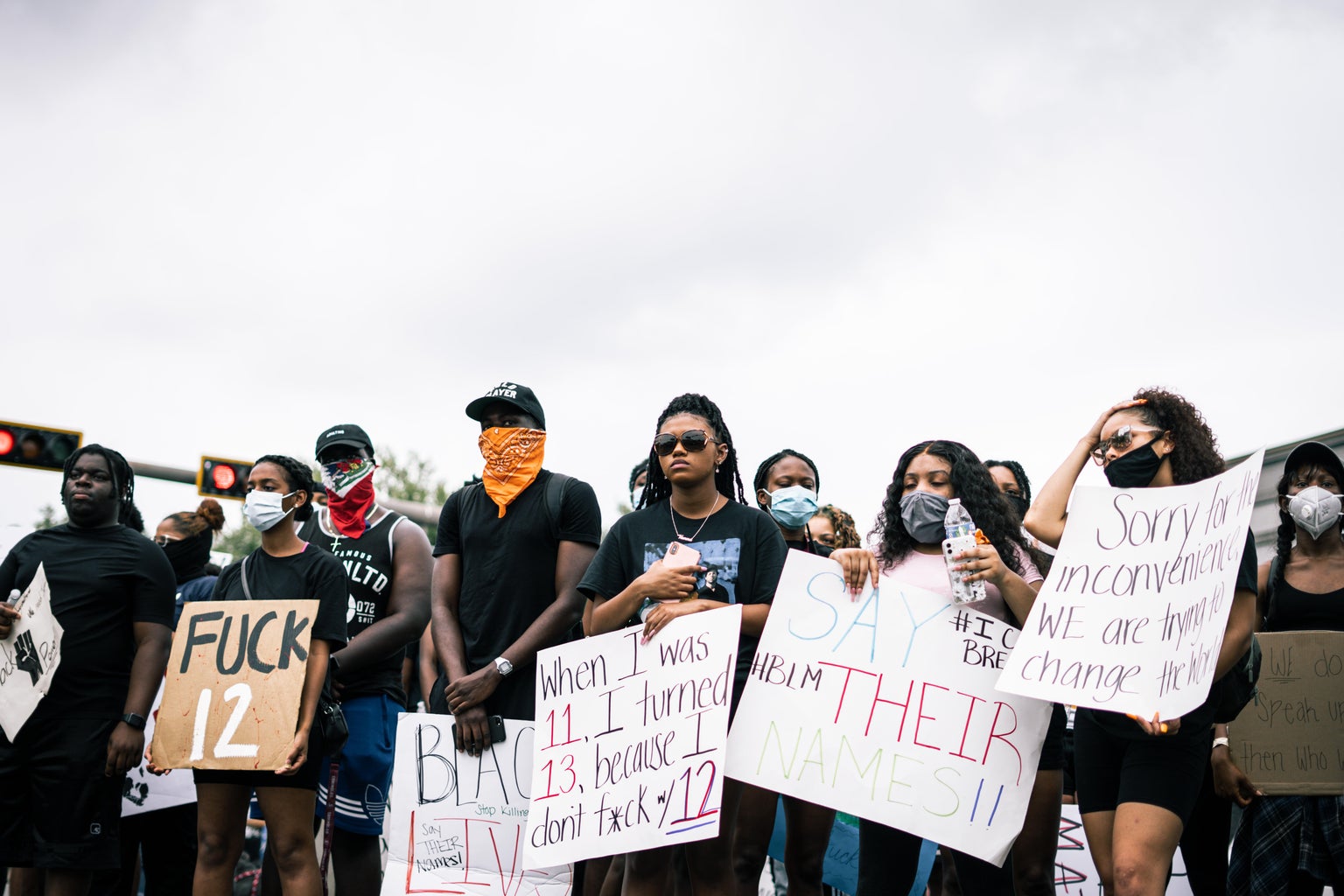 HC: What do you hope for the most regarding local policy changes in Tallahassee?
RL: Considering the global pandemic that we're still sitting in, with the recent spikes of positive cases in Tallahassee, I wish there was more attention from legislation around containing the virus, although that can be said for the entirety of the state. Last year, Dream Defenders had our campaign about divesting from our police budget and using that money to invest in building our communities with more mental health resources, healthier grocery stores/food banks, affordable housing and overall areas of Tallahassee that are still underdeveloped. I still hold that to be true; teachers shouldn't pay for their supplies, people deserve healthier options for their dinner as opposed to settling for fast food when the best Tallahassee could offer some areas is a half functional Piggly Wiggly for groceries. Police in most American cities get more resources than education systems, public housing, transportation or health services, and Tallahassee is no stranger to this phenomenon.
HC: How does your own culture and identity background affect your work and goals?
RL: Every aspect of my identity feels like a key role in how I execute what represents me to the rest of our society. My transition has forced me to analyze the gender spectrum at a young age. It allowed me to experience and be acknowledged as two different genders, which in turn gave me knowledge of how both can be perceived. My family has enriched me in values that hopefully carry through in my art, but I try with intentionality and care. As I enter a space to photograph whether it's a wedding, protest or an intimate theatre, I need to understand my purpose of being there which isn't to be at the forefront but it's to remind myself I deserve to be experiencing my passion. My gender, culture or genetic make-up does not make me less of an artist, and unlearning any shame I had about it has helped me develop confidence about the photographer and person I am today.
HC: What scares you the most about a future in the arts?
RL: The uncertainty surrounding stable job opportunities that are commonly seen within the arts. The majority of artists at some point or another face the starving artist trope, but one can hope that they don't find themselves stuck in it. Most of my fears stem from self-doubt within my work and the competitive nature that's seen in every career can be daunting at times, but I think the worst thing that could happen with having a career in the arts is ruining that initial passion and accidentally replacing it with materialistic value.
HC: What has motivated you to continue in that future, nonetheless?
RL: By trusting that if my work doesn't take me where I'd like or need it to be, it would still have meaning and purpose. As I'll age, the triumphs and tribulations of being deeply invested in art and surrounding myself with it would be a hard mindset to perish because I only see it growing. One of my close friends has been thoughtful enough to consistently remind me in my moments of doubt that art will always be a part of me. What comes in life will, but not much will deter me away from the roots of my joy.
In the same way that Roman pursues art for the sake of art, he pursues change for the sake of change—not for monetary gain, social status or anything outside of its justifiable purpose. Politicians decades older than him can learn from this pure motivation, but you don't have to work in government to be inspired by Roman's story. Art influences change, but it doesn't matter what kind of change or quality of the art. It's the intention behind it—and the unflinching dedication—that matters.
Want to see more HCFSU? Be sure to like us on Facebook and follow us on Instagram, Twitter and Pinterest!