If you're anything like me, you love food. It cheers me up on my worst days and makes my best days even better. Brunching is my favorite pastime and dinner is my favorite date night. I feel as though I can call myself a true foodie. I'm down to try anything at least once and you know I have to take a picture of every meal so I can reminisce late at night on all of the great food I've experienced. 
My love for food naturally led me to seek out the best restaurants when I moved to Tallahassee. The first question I asked my orientation leader was "what's good to eat around here?" He mentioned some great places that I hold near and dear to my heart today: Canopy Road Café, Gordo's, Maple Street Biscuit Company  and of course Merv's (R.I.P.). But, being a foodie as well as a South Floridian from an Indian-Jamaican household, I was dying for some authentic cultural dishes. I had to branch out and find some ethnic eats here in Tallhassee. So, my fellow foodies, here are my three favorite culturally influenced restaurants in Tallahassee. 
1. People's Choice 
I have to start with People's Choice because it's exactly what I was looking for when I went on my food hunt; authentic Jamaican cuisine. The owners of this local food truck hail all the way from Jamaica and bless the Tallahassee area Wednesday through Saturday, every week. They have staple Jamaican meals such as curry chicken, jerk chicken and, my personal favorite, escovitche fish. The only downside is because the demand is low in Tallahassee, they don't sell porridge or soup, but they make up for this with their Saturday morning ackee and saltfish meal, which happens to be the national dish of Jamaica!
2. Lemongrass
Located by the Tallahassee Mall, this spot is a hidden gem that most don't know about. Lemongrass is where I first tried the popular Vietnamese dish Vermicelli, which is a very fresh dish comprised of vermicelli noodles, a meat of your choice, veggies and fish sauce. The fish sauce smells a little, but it really makes the meal! I also tried Vietnamese curry and it is now one of my favorite comfort foods. It has a soupy texture with carrots, potatoes and chicken, plus a side of rice or bread. It will definitely be my go-to for the chilliest days of the winter.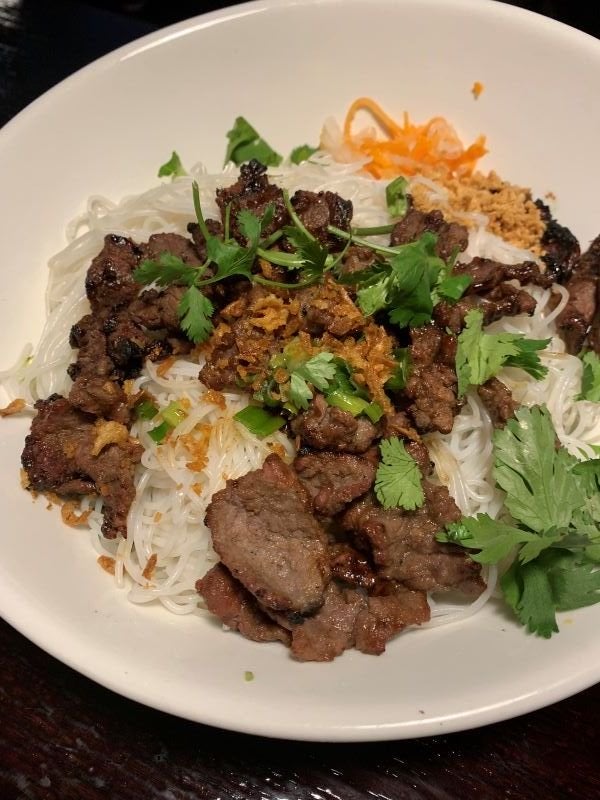 3. Echalee Mexican Grill
Get ready for Taco Tuesday, because I found the best Mexican street tacos in Tallahassee! It doesn't get more authentic than Echalee. With corn tortillas, freshly chopped cilantro and onion and perfectly seasoned meat, three tacos are just never enough. They have a variety of meats to choose from, such as chicken or pork al pastor, carnitas, steak or carne asada. Carnitas are my favorite; they have so much flavor, the perfect combination of meat and fat and they never skimp on the amount they give! To top it all off, Echalee has authentic Mexican drinks like horchata and mangonada's! I love this place so much that I stop by almost every week.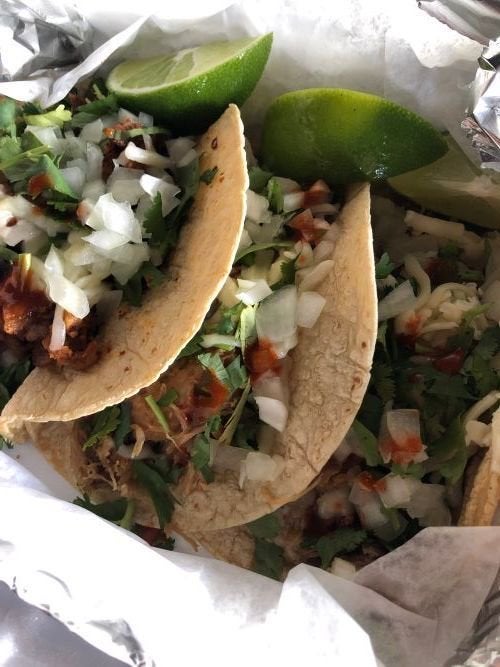 Although Tallahassee seems like a small town compared to where many of us are from, the city has so much to offer and many food spots to enjoy, you just have to look! On that note, I encourage all of my foodies to expand their taste palate, never stop searching for new restaurants and always remember to keep an open mind when it comes to trying new foods and dishes from another culture! 
All photos courtesy of Arielle Lawson.
Want to see more HCFSU? Be sure to like us on Facebook and follow us on Instagram, Twitter and Pinterest!