Amy Adams' Newest Melodrama Film: The Woman in the Window
The Woman in the Window is directed by Joe Wright and based on the novel by A.J. Finn. The book was published in 2018 and has sold over two million copies. Amy Adams stars as the main character, Dr. Anna Fox, an agoraphobic developmental psychologist who ends up in the center of a crime scene while spying on her new neighbors. Everything begins to unravel when Anna attempts to report what she saw, and soon everything is questioned: Did Anna hallucinate? Is this a combination of her prescription and alcohol? Due to her mental state, no one believes her. The audience will be left questioning if she is really as "crazy" as everyone thinks she is.
Critics have stated Adams is the perfect fit for the role. Zack Sharf, the New York–based News Editor at IndieWire, writes that Adams is the no brainer casting choice for The Woman in the Window. Sharf states, "From American Hustle to Sharp Objects, Adams has shown a fearless range when it comes to diving into the skin of women on the edge of breakdowns." The film's supporting cast also includes Jennifer Jason Leigh, Gary Oldman, Brian Tyree Henry, Anthony Mackie  and Wyatt Russell.
The Woman in the Window was originally scheduled for release on Oct. 4, 2019, but was a momentary victim of Disney's purchase of 20th Century Fox, which financed the film.
It was reported in July that the film was pushed to 2020 in order to accommodate five days of reshoots. In addition, Disney demanded new footage after audiences at test screenings declared it too confusing to understand. During that time, Elizabeth Gabler, president of Fox 2000 stated, "We're dealing with a complex novel. We tested the movie really early for that very reason. We wanted to make it better, and we've had Disney's full support in doing that."The Woman in the Window was scheduled to release May 15, but due to the coronavirus pandemic, it has been delayed for a later 2020 date. Regardless of the delays of the film, many are anticipating Amy Adams' performance in the film and are anxious to see it in theatres.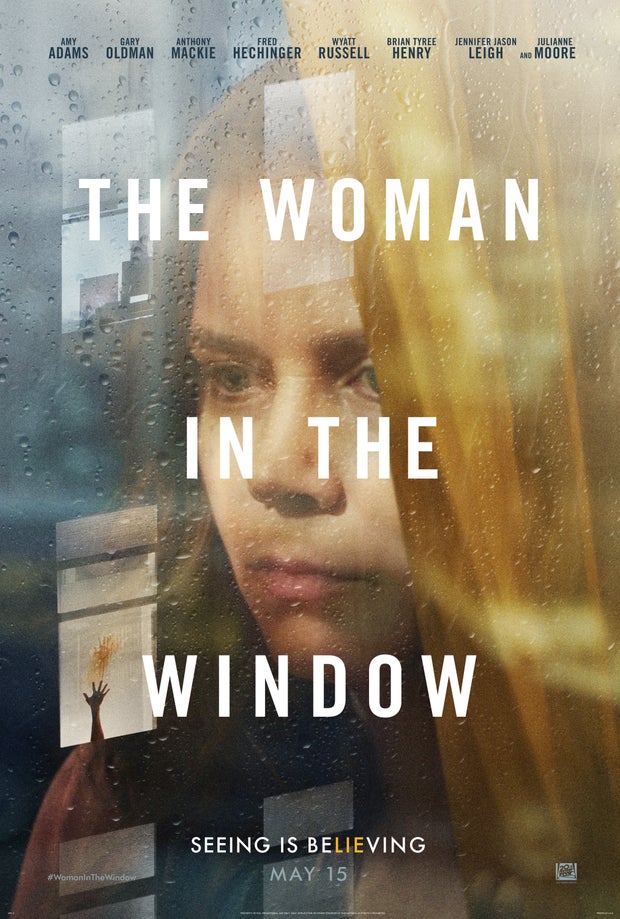 IMDb
For the awarding winning actress, The Woman in the Window is her first big movie since Vice, in which she scored a Best Supporting Actress Oscar nomination for playing Lynne Cheney. Adams' work on the HBO limited series "Sharp Objects" brought her even more acclaim last year and nominations from the Golden Globes and SAG Awards. The director, Joe Wright, claims to show off his more contemporary thriller side with this film after mastering the art of historical period dramas in Pride and Prejudice, Darkest Hours and Anna Karenina.
Be sure to check out the trailer here!
Want to see more HCFSU? Be sure to like us on Facebook and follow us on Instagram, Twitter and Pinterest!