America's Next Top Model: The Good, the Bad and the Ugly
The past couple of weeks, my roommates and I have rediscovered the art that is America's Next Top Model (ANTM)—binging it from the moment we wake up to minutes before we go to bed. While this show has started careers for women of all body types and ethnicities, there are some questionable things about it.
ANTM has a lot of things going for it. From its first airing, it focused on giving aspiring models a chance at a successful career. Women would have to complete countless tasks in order to grow accustomed to any and all aspects of the modeling industry. Tyra Banks serves as a mentor for these girls, graciously leading them on the path to success. One of the best things about this show is that it gives opportunities to girls who look different and don't necessarily fit American beauty standards. It helps the girls build thick skin so that once they enter the modeling world, they aren't taken aback by the straining aspects of it.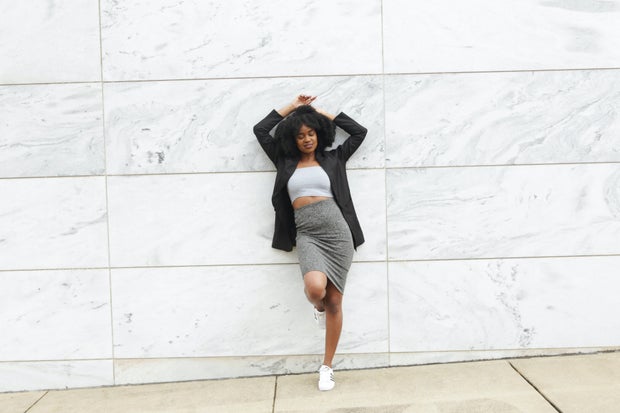 Photo by Ogo from Pexels
While this show does a good job of preparing women to become top models, it can get a little bit problematic. This show crosses extreme lines, from putting girls through almost abusive-like challenges to taking on cultural appropriation. Although it is true that these girls go into the competition knowing the environment they're walking into, it's almost as if the show takes advantage of these girls' dreams and puts them in situations where they feel uncomfortable. In one of the earlier seasons, a girl received a phone call that her friend had passed away while she was in the competition. The next day, the show's producers arranged for a photoshoot in a graveyard in which the girls had to lay in a coffin in an eight-foot grave while posing as the seven deadly sins. It's incredibly insensitive for them to take this course of action considering the pain the contestant was experiencing.
In so many other instances, this show has demonstrated its fair share of cultural appropriation and even black face. In season four, the contestants were expected to "switch ethnicities." Two Caucasian girls were told to pose as black women and were therefore put in makeup that made them seem like black women. Another model was asked to pose as a Native American and wore traditionally Native American clothing.
Another problem this show has encountered is fat-shaming. In one season, a girl was eliminated for gaining weight. During panel, which is when all the models stand in front of the judges and receive criticisms for their photoshoots, one of the girls was publicly humiliated when she was told by the judges that they had to "aggressively retouch her stomach" because she had gained a couple of pounds. This show is notorious for making the girls who compete on the show feel insecure.
ANTM is an entertaining show, but it's hard to make excuses for it when you realize that the contestants are only human and deserve to be treated with respect. It's one thing to adequately prepare girls for the fashion industry and it's another thing to bully them until they do what you want. Interestingly enough, even after so many seasons had aired, countless women kept coming on the show up until it ended with season 24 in 2018; some girls are willing to sacrifice themselves to an extreme extent. At the end of the day, only one question remains: you wanna be on top?
Want to see more HCFSU? Be sure to like us on Facebook and follow us on Instagram, Twitter, TikTok, Youtube and Pinterest!