Am I Ready To Go To School Post-COVID-19?
I still remember coming home for spring break in March 2020 and being told by Florida State to stay there. All students were instructed not to come back to campus and in what felt like an overnight process, every restaurant and store was closed down. The origin of COVID-19 and how it can be spread was not so clear at the time. Everyone was scared to leave their house or even touch anything. This is also when the toilet paper craze started happening, which feels like a lifetime ago now.
I know it's hard to believe, but I have been home since March of last year. Now that I am most likely going to return in the fall, I can't help but feel nervous. Since I spent my entire sophomore year virtually, I do not know how I'm going to be able to adapt to being in a classroom and interacting with people next to me. While this will be an adjustment for me, I can't help but think about how habits shape our reality. Virtual school is now my new normal and I'm not sure if I am ready for it to end. Sitting in classrooms of over 50 students used to be the norm for me. Now, it seems extremely daunting. Waking up early, walking to class and mingling with people is going to be something I have to relearn.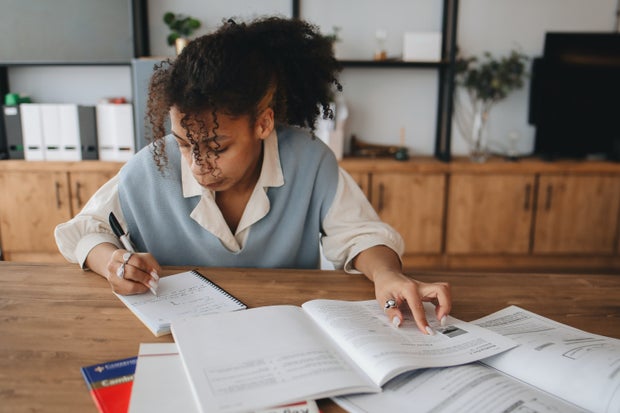 Photo by Polina Tankilevitch from Pexels
This revelation made me question if I am ready to go back to school: Will I walk into class and become completely overwhelmed by being in a classroom and surrounded by nearly 100 other students? Will commuting every day to class feel like more of a hassle now that I know what it is like to do everything from home?
It seems that COVID-19 is starting to die down, as many schools, offices and restaurants are opening up and vaccines and testing are becoming readily available everywhere. The fear of going back to school is starting to settle in. The one year I have spent doing school online during the coronavirus pandemic seems to have slowed down my college experience. For some reason, I feel like I should be graduating instead of entering my third year. Even though I have realized that time hasn't been at a standstill, I hope there are measures in place and grace given to students like me who may find it hard to jump right back into the hustle and bustle of college life.
While I hear many students talk about their excitement to return to normal, I can't help but wonder if we ever truly have that or even feel that. I guess time will tell. However, I feel this pandemic has taught everyone the importance of community. If we didn't believe it before, it is definitely something we should try to prioritize now that we have the opportunity to interact with everyone. Although it may be a learning curve for me, I hope I can fully relearn how to navigate school and be amongst my peers in no time.
Want to see more HCFSU? Be sure to like us on Facebook and follow us on Instagram, Twitter, TikTok and Pinterest!