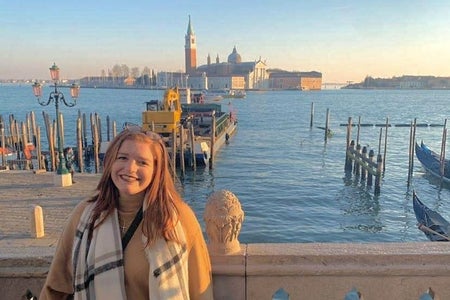 Adventures in Florence with Cristina Suarez-Solar
Name: Cristina Suarez-Solar
Date: Tuesday, Feb. 25
Age: 19
Hometown: Tampa, Florida
Current location: Florence, Italy (through FSU Study Abroad)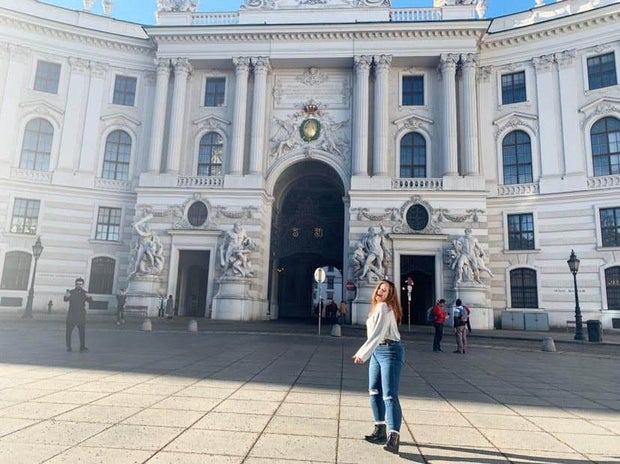 Cristina Suarez-Solar
Why she chose Florence: "I knew I wanted to be in Europe (for traveling purposes) and I wanted to speak a new language so that narrowed down my options. I was in between Valencia and Florence for a really long time, but after looking at pictures and asking people so many questions, I realized Florence was the place for me. I wanted to be in a city that had an easy and accessible train station and airport but also had a small 'homey' feeling at the same time."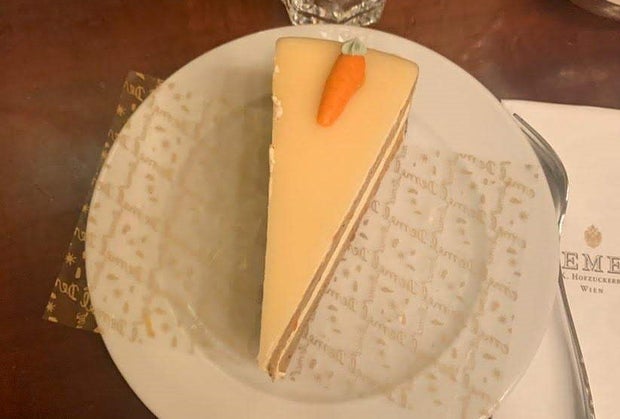 Cristina Suarez-Solar
Cristina's favorite food in Europe: "OH GOODNESS! I can't choose!" She really couldn't. Cristina sent me nine different photos of food. "The food everywhere is amazing and so fresh! If I had to pick (and it really changes often), I would say any muffin or pastry with apricot. So many cafes have fresh apricot jams that are to die for!"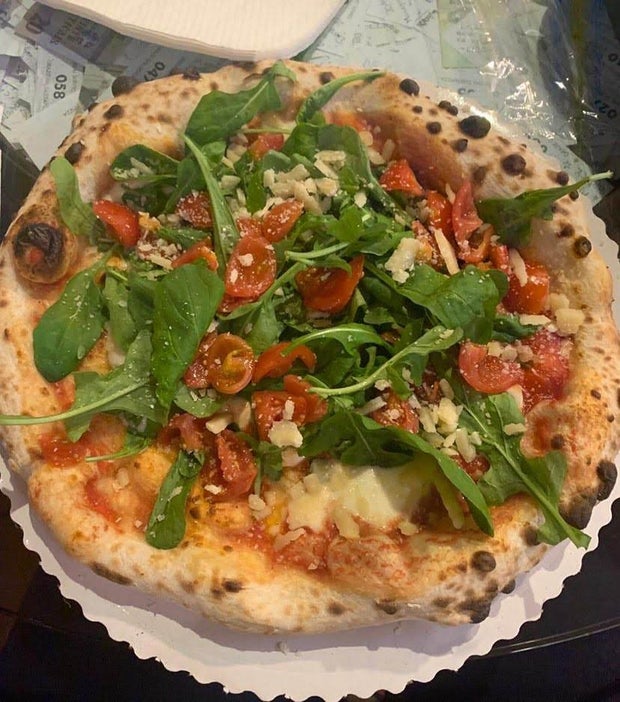 Cristina Suarez-Solar
Her favorite restaurant: Trattoria Anita. Cristina explained that the food "there tastes like an Italian grandmother's cooking. It just hits in all the right places and when you pair it with their house wine, it is perfection!" I imagined her doing a chef's kiss at this point.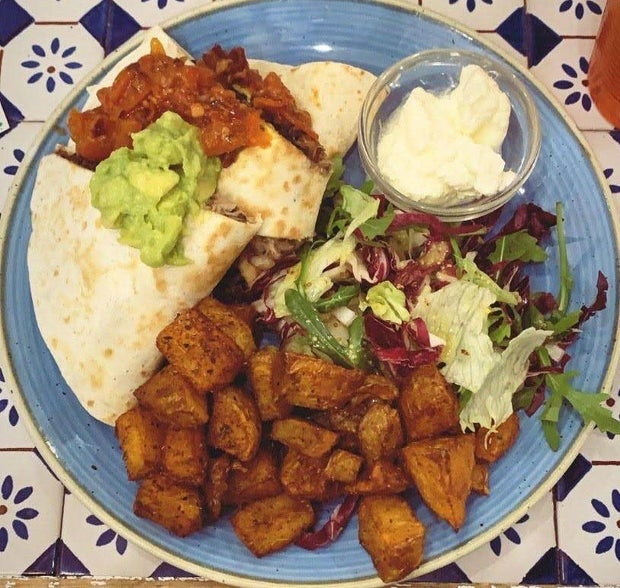 Cristina Suarez-Solar
Academics while studying abroad: "I just recently added [Human Resource] Management as a second major… Many of those classes are offered here in Florence so I am able to get these done while I'm here. I am currently taking five classes while I am over [in Italy]. It may seem like a lot with all the traveling but because of the class sizes, I truly feel like I can stay on top of my work and ask for help whenever I need it!" I was very impressed with this— I'm taking four classes but all I do in Tallahassee is go to Target.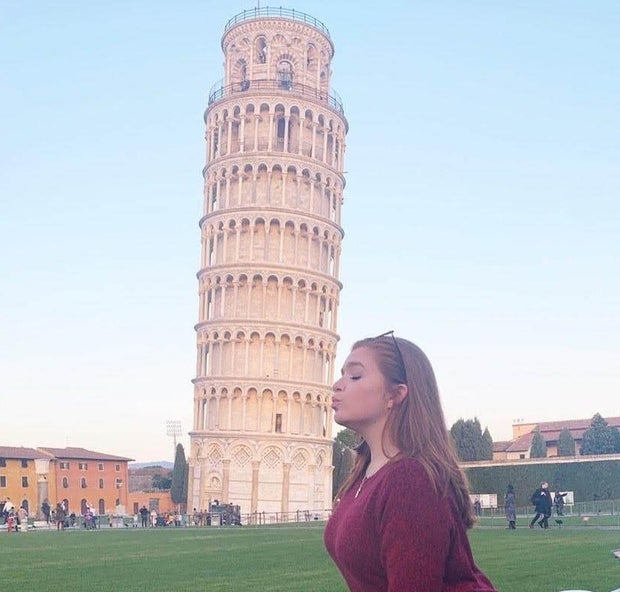 Cristina Suarez-Solar
On traveling in Europe:
Interlaken, Switzerland: "My favorite part of Interlaken would have to be paragliding! It's an experience like no other!" Cristina stated, "It sounds kind of crazy but when we got to the top and were all strapped in, you literally run off the mountain and your parachute fills with air and you are gliding over the city. IT WAS AMAZING!"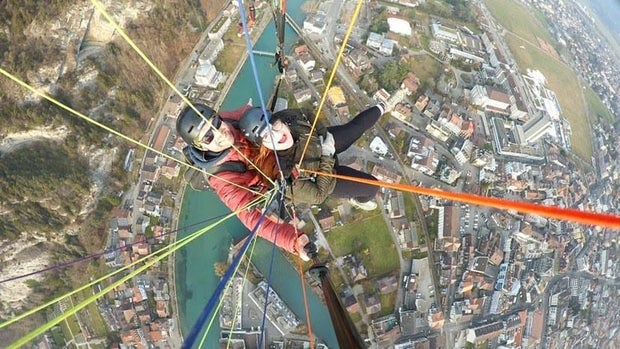 Cristina Suarez-Solar
Vienna, Austria: "My favorite part of Vienna was honestly walking around everywhere and being amazed. I don't think I could pick one thing about Vienna because it was really all amazing!"
And my personal favorite, Venice, Italy: "A group of us went to Venice for the opening weekend of Carnivale and WOW - it was spectacular! We attended the night opening ceremony on the canal and watched boats that were decorated as floats pass by."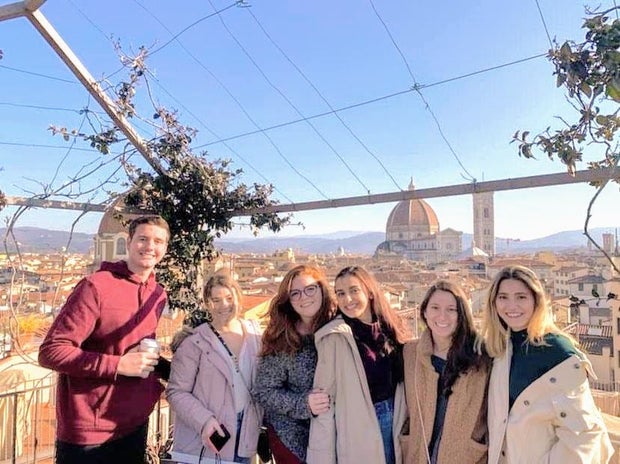 Cristina Suarez-Solar
What Cristina says to people thinking about studying abroad: "Do not hesitate! JUST DO IT! Coming to Florence has been an amazing opportunity for me to branch out and meet new people while also having new experiences. Being able to visit is one thing but being able to call Florence my home is another. I would also say come with people you don't know. I know that can be intimidating at first, but it opens you up to meeting so many more people you might not have met, to begin with."
Want to see more HCFSU? Be sure to like us on Facebook and follow us on Instagram, Twitter and Pinterest!