Dear Teenage Olivia,
You did it. You managed to make it to 20. It has certainly been a rollercoaster, but that's what has made it so interesting. It's finally time to say goodbye to childhood and hello to adulthood, at least in the numbers sense. I can't believe you did it, but here I am on the other side. Middle and high school may have felt like an eternity, but it went by quicker than expected. I know that's pretty cliché to say, but it's true. I feel like I blinked, and suddenly I'm a sophomore in college.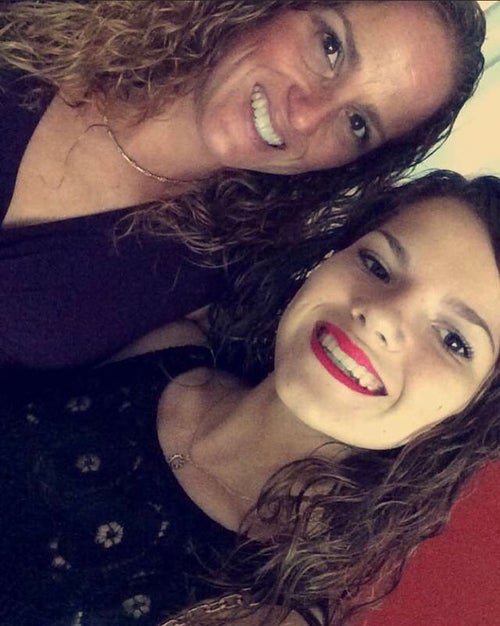 Then came the dreaded freshman year at a new school. You knew hardly anyone and were terrified to make friends. Walking into school that first day, you had no clue that by tomorrow, you would have become so close with your newest best friend. Once you more or less got over your fear of meeting new people, you opened yourself to new experiences like high school soccer and yearbook. Through those things, you met some of the best people you'll ever know. You also dealt with some pretty awful people, but that's what made you learn your worth.
As high school progressed, you slowly began to figure out more about who you are. You came out to friends and family, had your first girlfriend, fell in love with writing and reading, became an avid Tampa Bay Lightning fan and found a home in every concert you attended. In between all these highs, you had quite a few lows- and that's okay. You may think that being sad is a bad thing. As time goes on, you will understand that you have to feel your emotions. You can't bottle them up because that ends even worse.
Throughout your teenage years, you did have one constant that made you feel safe. That constant was always soccer practice. Even when you had hours of homework, soccer practice- and specifically the people- made it feel like there was no stress in the world. You spent the majority of your time with these people and, in doing so, created some of the closest bonds you'll ever have.
Through every adventure you had in middle school and high school, on or off the soccer field, you blossomed into me. A 20-year-old working towards a degree at Florida State University. I know there were times that it felt like we could never make it here, but we did. I'm so proud to say that you have officially grown into an adult. While I still have so many questions about who I am and what the future holds, at least I can say I'm proud of my first two decades, and I can't wait to see what is in store for the next one. Cheers to 20, Olivia. I couldn't have done it without you.
Love,
20-Year-Old Olivia
Want to see more HCFSU? Be sure to like us on Facebook and follow us on Instagram, Twitter, TikTok, YouTube and Pinterest!