Finals week is upon us and so are the late-night study sessions, early morning exams and the final projects that have us working late into the night. Our sleep schedules are suffering right now, and we are all trying to remain functioning members of society rather than becoming zombie-like. We then turn to caffeine to give us the spark that we have been lacking. As someone who works at Starbucks, the closer we get to the end of the semester, the busier coffee shops become. Many people come in knowing they need caffeine but have no clue what to order. Today, I will be giving a few recommendations that are sure to keep you awake!
red eye
If you are not going to Starbucks for taste and you just really need a pick-me-up, then the red eye coffee is for you. It's a simple black coffee with an espresso shot, so it's sure to do the job. Of course, this does have a bitter taste. If that's not for you, it can be customized however you like, but with the base being coffee and espresso, it will definitely wake you up.
white mocha
On the other end of the coffee spectrum, there is the white mocha. It is super sweet, but bearable, with white chocolate syrup, espresso, any milk you want and whipped cream on top. One really popular customization is to replace the whipped cream with vanilla sweet cream cold foam and add caramel drizzle, which is delicious! And, since this is essentially a latte with whip cream, you can get super sweet and rejuvenating in the same cup.
shaken espresso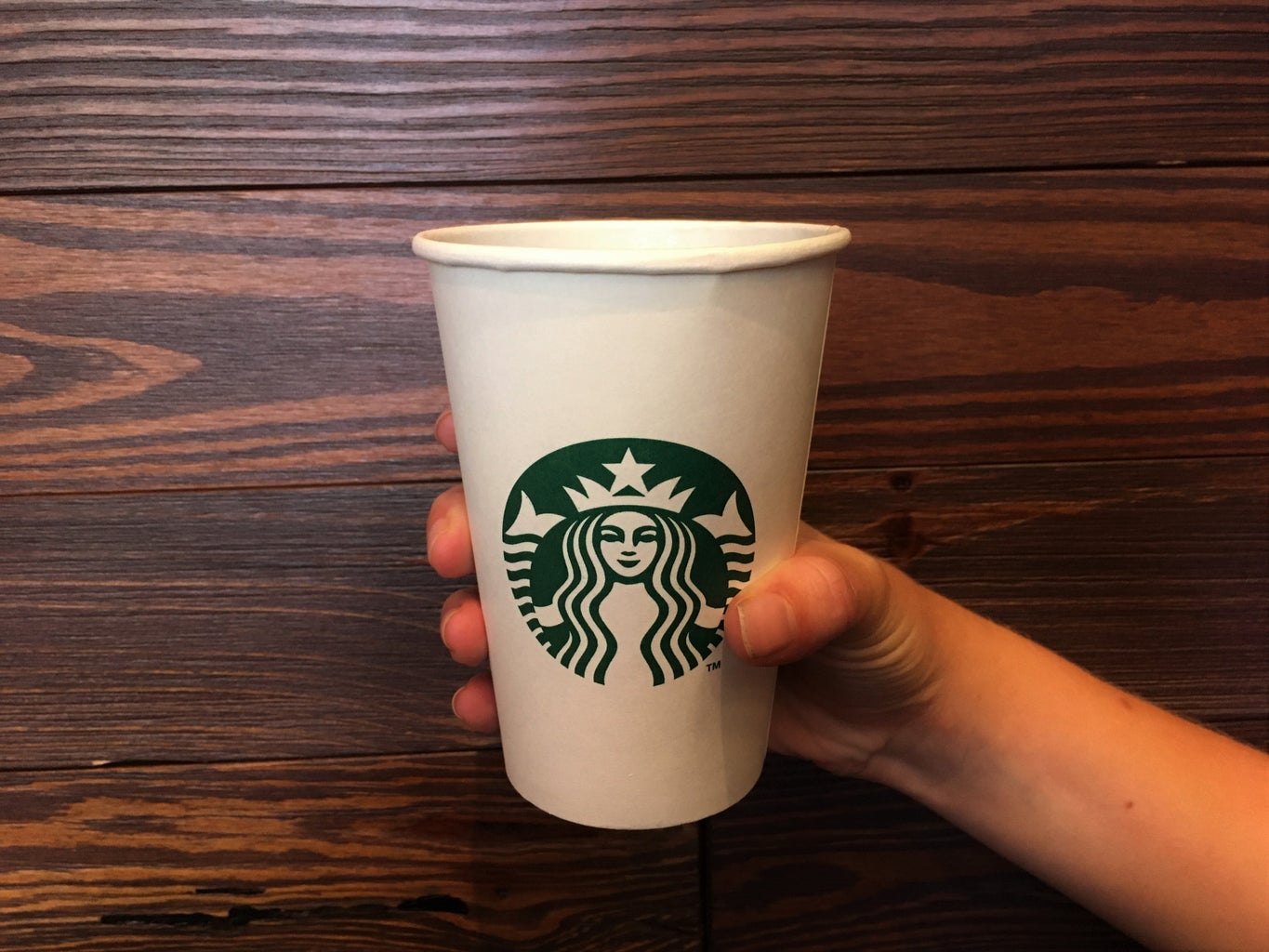 The shaken espresso is one of Starbucks' newer additions to the menu, and it's very well-liked. Shaken espresso is pretty self-explanatory: you add the flavor and ice to the espresso and shake it, then add the milk of choice at the end. What so many people like about it is that it gets foamy, like a cappuccino. There are the more popular options: the brown sugar oat milk shaken espresso, the chocolate almond milk shaken espresso and the toasted vanilla shaken espresso. Customers can add any flavor or milk to switch things up from the standard!
peach green tea lemonade
If you don't like coffee, there are plenty of other options such as this one. It's the perfect summer, fruity drink, but the green tea in it gives it that kick of caffeine. The peach makes it a little sweet, but the two flavors balance together really well. I personally like to add a little liquid cane sugar to this drink, and to me, it's perfect like that.
matcha latte
Last but not least on this list is the matcha latte, another great alternative to coffee. Made from ground green tea leaves, matcha will most definitely wake you up. The standard way to make it comes with two percent milk, but recently, Zendaya's Starbucks order was divulged. She orders it with coconut milk, which is what I would recommend anyway, but now I am recommending that simply because Zendaya likes it. Matcha is a taste that isn't for everyone, but you should definitely give it a try.
I hope that these recommendations will make your finals week a little more bearable and keep you a little saner. If none of these drinks stuck out to you, don't be afraid to try something new or ask your local barista for a recommendation. Here's to us all finishing the semester happy, healthy and caffeinated!
Want to see more HCFSU? Be sure to like us on Facebook and follow us on Instagram, Twitter, TikTok, YouTube and Pinterest!