9 Things to Cross off Your Holiday Bucket List This Season
With Thanksgiving having come and gone, classes coming to an end and finals week dreadfully approaching, the good news is that the holiday season is here in full force. While the tests and studying can be a nuisance, don't let that dampen your holiday spirit! There are so many exciting activities that accompany the December holidays. You certainly can take a break and enjoy completing these fun items even if your face is crammed inside a textbook for the next few weeks. Here's the ultimate bucket list of things you don't want to miss out on this holiday season:
1. Watch Holiday Movies
We've all come to know the holiday season as the perfect time to snuggle up and watch as many cheesy movies as possible. You can get your fix of holiday rom-coms and family favorites on Netflix this year, as well as Freeform's 25 Days of Christmas and the Hallmark channel.
Courtesy: Facebook
2. Decorate a Gingerbread House
Nothing screams "December" more than creating the perfect gingerbread house. Buy a premade kit from the store and spend a study break making your very own gingerbread house to display in your room or dorm. You could even invite friends over and turn your gingerbread-house-making into a competition to see who can get the most creative.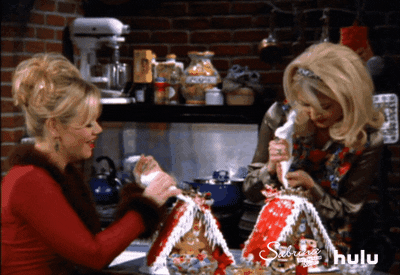 Courtesy: Giphy
3. Make Cookies with Friends
One of the best parts about the holidays is the insane number of cookies that are available everywhere. Whether your favorite is snickerdoodle, sugar, gingerbread or chocolate chip, gather up the ingredients and whip up your own batch of holiday cookies. Have friends or classmates make their own batches of cookies too and have an exchange party where you each get to take home some of everyone's cookies. This way, you get to try all the holiday cookies while only going through the effort of baking one kind!
 Courtesy: Today
4. See Holiday Lights
Holiday lights can make anywhere feel festive and cozy, no matter what the temperature is outside. Luckily, we have some pretty cold weather here in Tallahassee to enjoy "light sightseeing" and get into the holiday spirit. There are some events you can attend over the next few weeks such as the  Holiday Stroll Through Cascades Park on Dec. 8 where you can see spectacular displays of lights.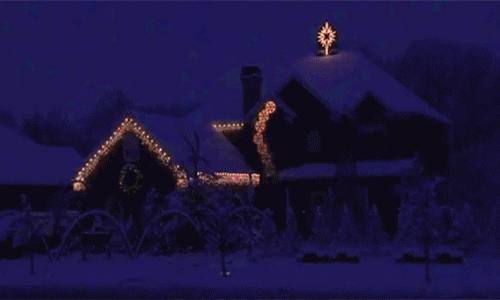 Courtesy: Giphy
5. Buy (Or Make) a Festive Drink
With these freezing temperatures, it definitely calls for festive drinks. While you're studying, instead of picking up your usual iced coffee, get a special holiday drink such as a peppermint mocha, eggnog or hot chocolate. This is an easy item to check off the list while studying so you can still be in the holiday spirit and crank out your work at the same time.
 Courtesy: The New School Free Press
6. Wear the Perfect Holiday Sweater
There's always an occasion during the holidays to wear your favorite holiday sweater to. Whether it's one you save and wear every year or one that you just bought at the mall, make sure you take it out and wear it during the holidays. You'll feel very festive and get to show off your personality too.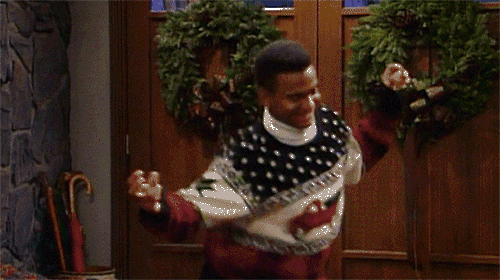 Courtesy: Giphy
7. Reconnect with Loved Ones Far Away
The most special aspect of the holiday season is the amount of time you get to spend surrounded by family and friends. However, some of those important people in your life may not be closeby during the holidays. This is the perfect opportunity to reach out to those loved ones and reconnect. Send a postcard, draft an email or give them a call, and it'll be sure to make both of your days.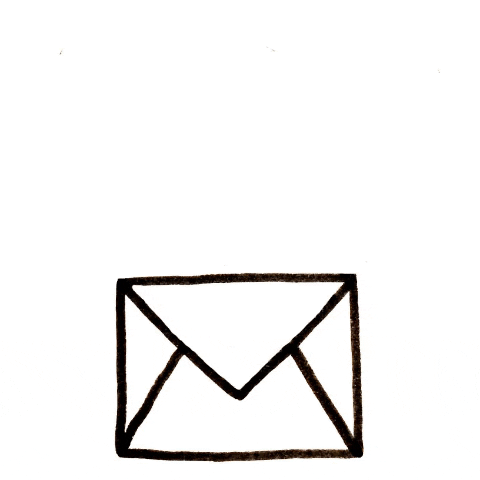 Courtesy: Giphy
8. Craft a Holiday Music Playlist
Basically, anywhere you go during December, you're bound to hear endless amounts of Christmas music playing. Take matters into your own hands - pick out your favorite songs and add them to your own holiday playlist. Turn it on anytime you feel stressed out, and it'll instantly get you in the holiday mood once again.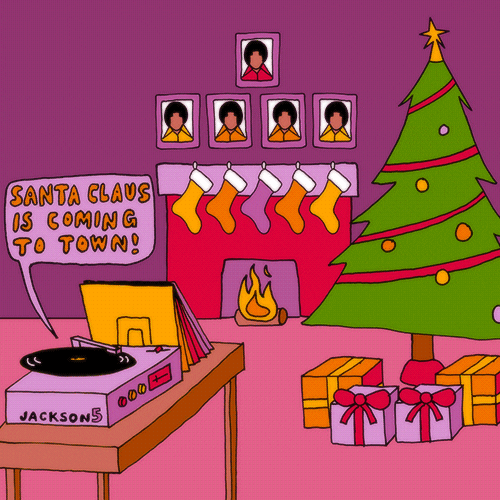 Courtesy: Giphy
9. Turn Your Dorm or Room into a Winter Wonderland
Even though we're only here for a couple more weeks, adding holiday decorations to your living space can add so much holiday cheer and inspire you to finish the semester on a strong note. Get out your paper and scissors and make paper snowflakes, put up some twinkle lights or put your gingerbread house on display and get excited that the holidays are here!
 Courtesy: Odyssey