5 Seconds of Summer Member Releases Solo Music
5 Seconds of Summer drummer Ashton Irwin is releasing new music, but not with the rest of the band. Earlier this week, 5SOS fans noticed Irwin's rumored album Superbloom was added to Apple Music. Fan speculation heightened when a preview for his new song titled "Skinny Skinny" was released just a few hours before confirmation. Ashton confirmed the news on Twitter, tweeting, "It is with a great explosion of joy and with my entire soul that I proudly announce that I am releasing my first solo record on Oct. 23."
Irwin is giving 5SOS fans something to look forward to after the band's release of their fourth studio album CALM earlier this year. The band released three hit singles "No Shame," "Old Me" and "Wildflower," reaching new heights in the UK and Australia. The band missed the No.1 spot in the US because of an alleged "shipping error" that messed with the album numbers. The band took to social media to explain the discrepancy, stating that "due to a shipping error, around 10,000 copies of our album were sent out early in the US. Those albums will now appear in this week's Billboard chart, a week before our album was due to chart." The No.1 spot was taken by The Weeknd's album After Hours but only by a slight margin. 5SOS fans argue that if those 10,000 copies would have been counted, the album would have charted No.1 in the US. Billboard has yet to comment on the controversy and 5SOS remains unrecognized for their album success on the US charts.
Ashton — who usually plays alongside Luke Hemmings, Calum Hood and Michael Clifford in 5SOS — is the first member of the band to release a solo project. Irwin confirms that his solo career doesn't mean the end of the band by adding, "It brings me the greatest joy of all that I am in a band that allows me to create freely inside and outside of it."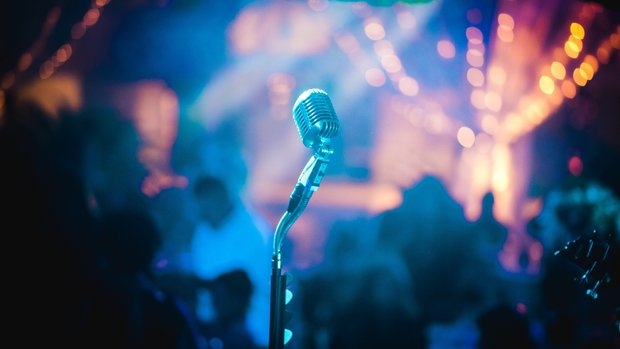 Bruno Cervera
"Skinny Skinny," is the first song released from the album, which was released Sep. 23 at midnight. The song is about Irwin's relationship with his body image. In recent social media posts, he states, "I thought of myself and many other young peoples' struggles with body image, particularly body dysmorphia." Ashton admits that he's never explored the topic artistically. Although the first single explores deep topics, Irwin says he is "ridiculously excited to share this." Along with the song, the video for the song was also released at midnight. Fans praised Ashton and shared their excitement under all the social media announcements, so much so that 'Ashton Irwin' was trending on Twitter a few hours before he confirmed the big news.
"Skinny Skinny" was released on Sep. 24 and the full album is set to be released on Oct. 23. You can listen and watch Ashton Irwin's new single "Skinny Skinny" on YouTube.
Want to see more HCFSU? Be sure to like us on Facebook and follow us on Instagram, Twitter and Pinterest!