5 Fierce and Empowering Female TV Characters
Women have taken female empowerment to the next level on the small screen over the past few years. From the ditzy sidekick or damsel in distress to fierce superheroes saving the world, female characters on television today are kicking stereotypes in the butt and inspiring a powerful group of women to stand up for themselves and others. Below is a compiled list of female characters on current TV shows that are inspiring other women to be strong, independent badasses. 
Karen Page, Netflix's Daredevil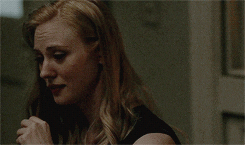 Despite its cancellation and immediate backlash, Daredevil isn't just about a blind guy running around Hell's Kitchen beating up bad guys. Karen Page started as a stereotypical damsel-in-distress character in the first episode but developed into an empowered woman with the determination and persistence (as seen with Mitchell Ellison at the Bulletin) to investigate the truth. Although her past is complicated and she always seems to put her life at risk, Karen continuously proves the viewers wrong by defending herself against an array of threats.
Kat Edison, The Bold Type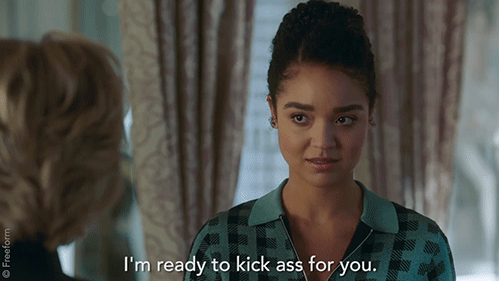 The Bold Type isn't afraid to cross any boundary, and neither is Kat Edison. She is the head of the Social Media department for Scarlet Magazine and unapologetically brash. Throughout the first two seasons, Kat deals with an intense amount of choices, from understanding her sexuality to embracing her biracial identity. With the support of her girl gang, Kat makes those tough decisions a reality and is finally giving a good representation of a black, queer woman.
Jessica Jones, Netflix's Jessica Jones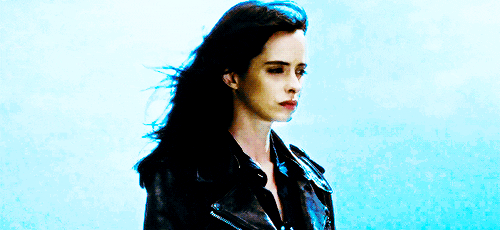 Anyone with a Netflix account or a love for Marvel has heard of the female-led Netflix series Jessica Jones. The story follows a traumatized private investigator with a few superhuman powers as she navigates a way to prevent future crimes. Jessica Jones is brutally honest and surrounds herself with other fierce women, like her best friend Trish. Jessica makes her own rules and she realizes that she can use her superpowers as a form of good, with no need for recognition.
Supergirl aka Kara Danvers, Supergirl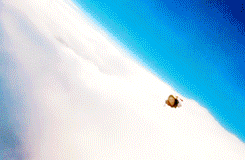 One girl, two identities, but the same motivation. Everyone's heard the story of Superman three times over, but only a few times has Supergirl been mentioned or even made a cameo before the CW picked up DC Comics' Supergirl. Constantly compared to Superman, Supergirl proves that she is just as equal to Superman in strength and character, and is especially no one's sidekick. Motivated to help others, Kara Danvers seeks out the truth as a journalist and works alongside other women, like feminist Cat Grant and the first transgender superhero Nia Nal. With the help of Cat Grant, Supergirl even reclaims "girl" as empowering and uses it over "woman."
Arya Stark, Game of Thrones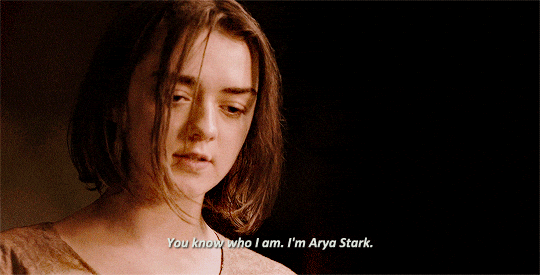 While Game of Thrones is most known for the mother of dragons and a seriously confusing family tree, it also has an incredible female cast, including Arya Stark. From the very beginning of the show, Arya didn't conform to the gender roles of the sexist society she lived in. She denounces her title as a lady, doesn't let men talk down to her, and names her sword 'Needle'. Arya looks up to strong women like Brienne of Tarth and recognizes their skills equal to her own. Arya was also pretty badass at the infamous Red Wedding.
These female characters are amongst the many who are tearing up gender norms and stereotypes that women have been long confined to, and they don't plan on going anywhere. 
All gifs courtesy of Giphy.