You've decided you want to start dressing outside of your comfort zone? That's great but that probably means you own some very interesting pieces. So, after a fun day of shopping with your girls, you come home and dump out all your new clothes on your bed. The only problem is you don't know what looks good with what. Luckily, I do and I'm here to help.
On the first edition of WWAW? (What would Ananda Wear?) we are picking out three ways you can style your favorite statement skirt. Whether that skirt has an intricate pattern or a standout color, I've got you covered. Despite what you've heard, there is nothing wrong with wearing something more than once. Actually, being able to wear something multiple ways and have it look as good as new, is a talent that not everyone has. Every time I go shopping, I never buy something unless I can wear it in three different ways and on at least two separate occasions. Keeping that rule in mind, you'll never feel you wasted your money on something you can only wear once in a blue moon.
1. Night Out With the Girls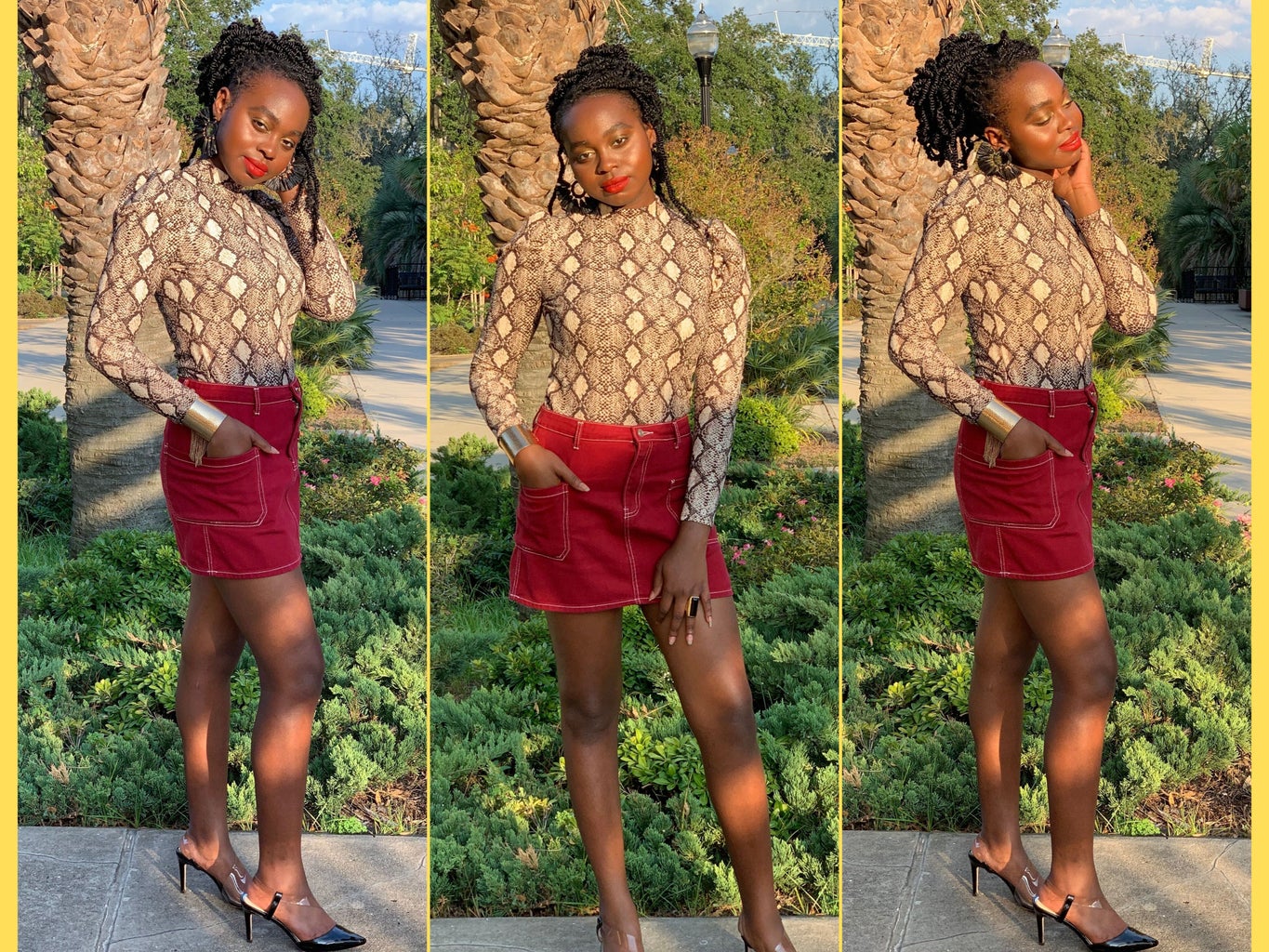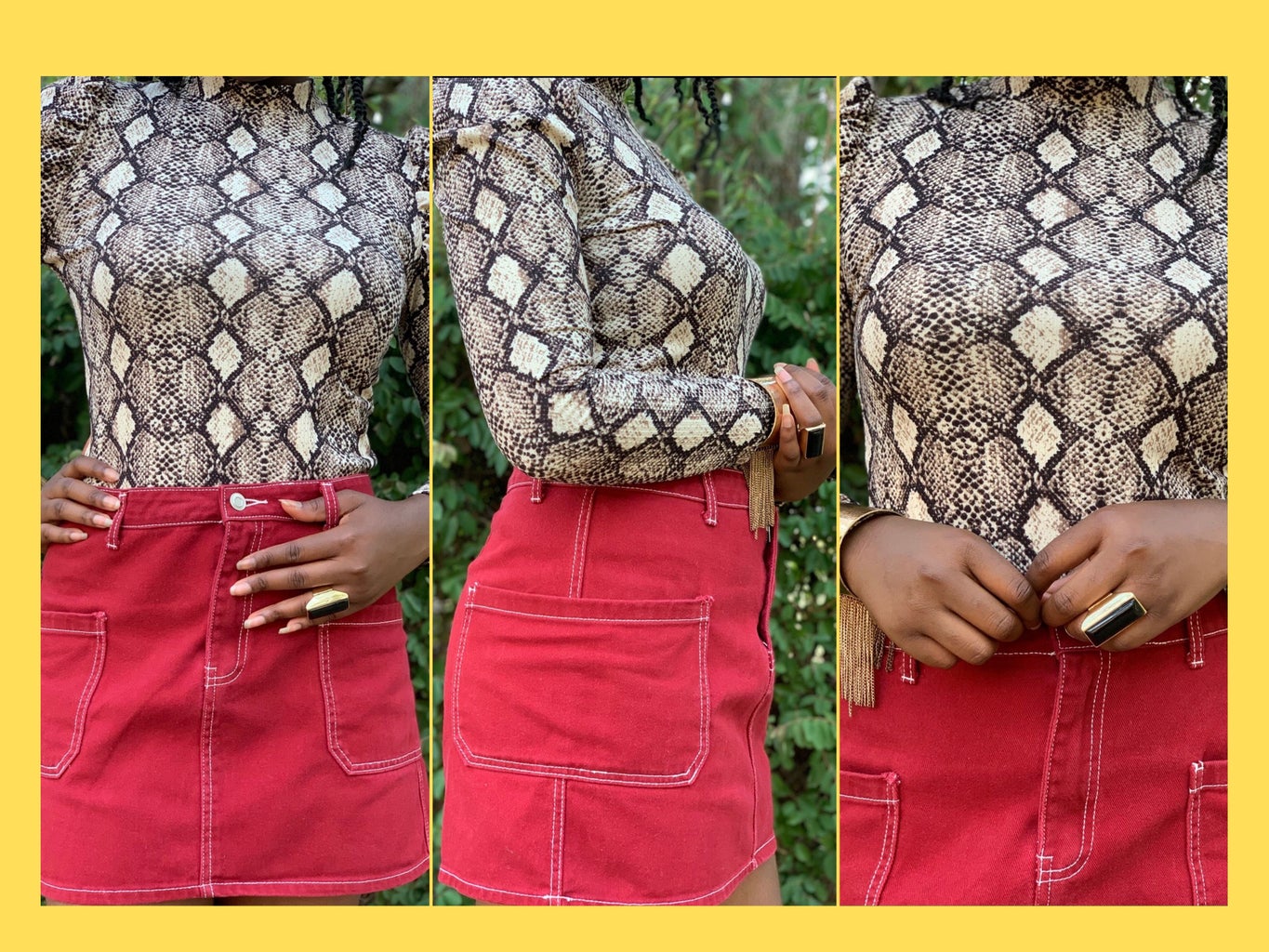 This bright red wide-pocket skirt I bought at Forever 21 is a statement skirt that I genuinely feel looks good with anything. I paired this skirt with a puffy-sleeved snakeskin designed turtleneck from which compliments the red without overpowering it. Any form-fitting patterned top paired with your favorite heels and fancy jewelry will have you ready for a night out with your girls! 
2. Back to School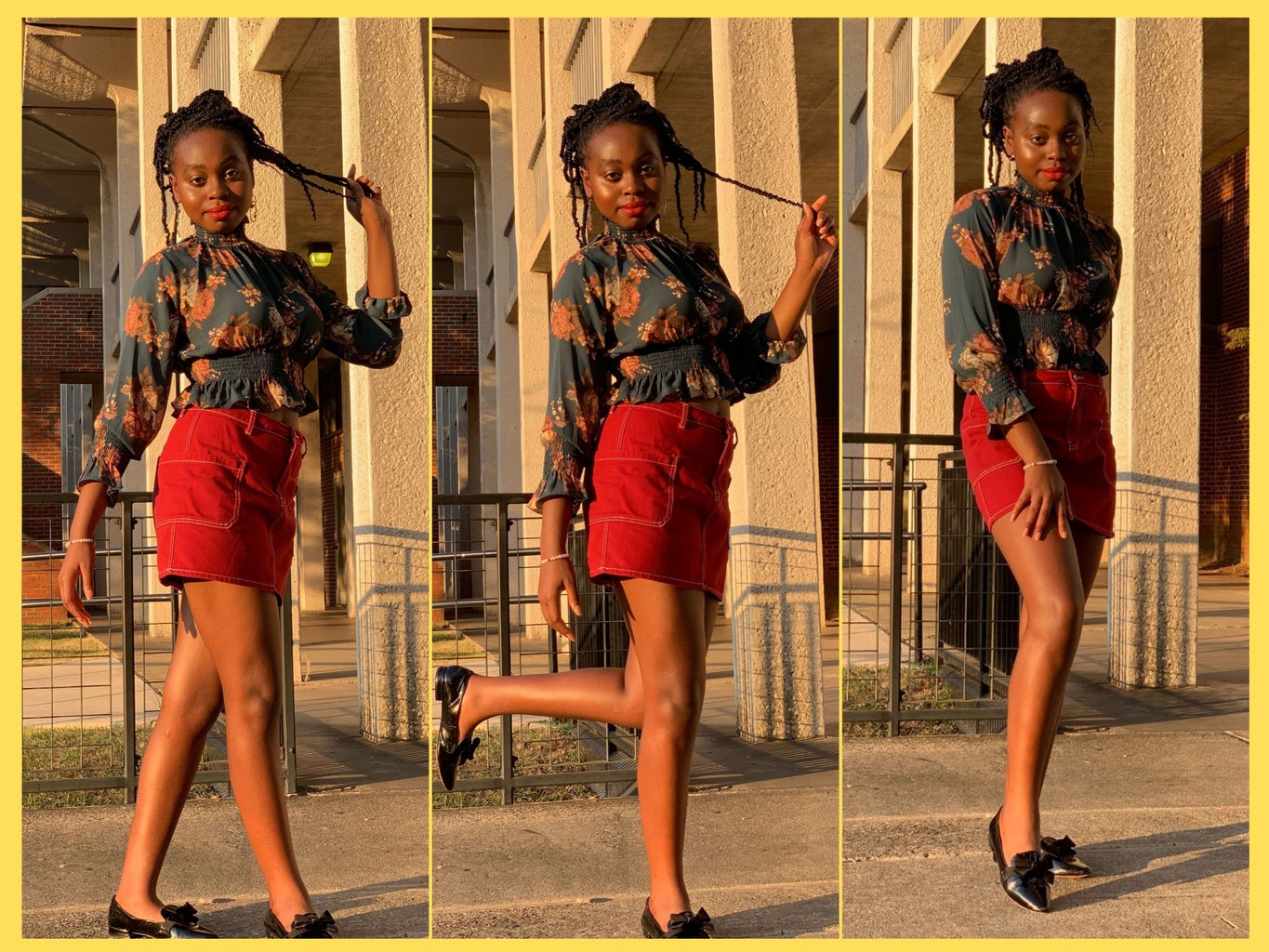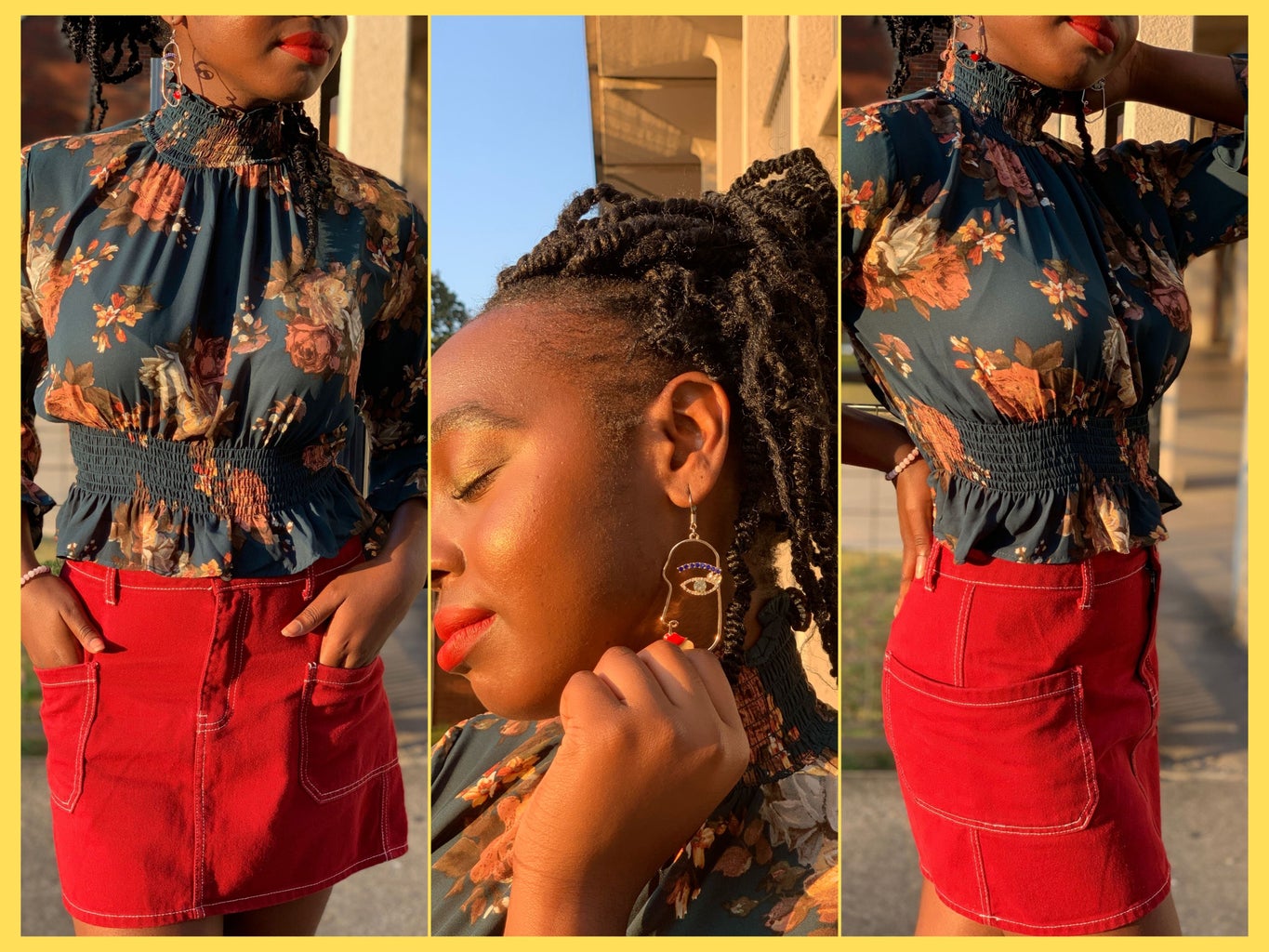 This look is for anyone who wants to look classy but in more of an understated tone when they're going to back to back classes. Whether you're giving a class presentation, going to lunch with a professor, or studying all day, this high-neck floral blouse and bow-tie loafers elevate this skirt to an elegant ensemble. Floral or not, any dressy shirt you own will have you looking like a million bucks without the high price tag.
3. Chill Sunday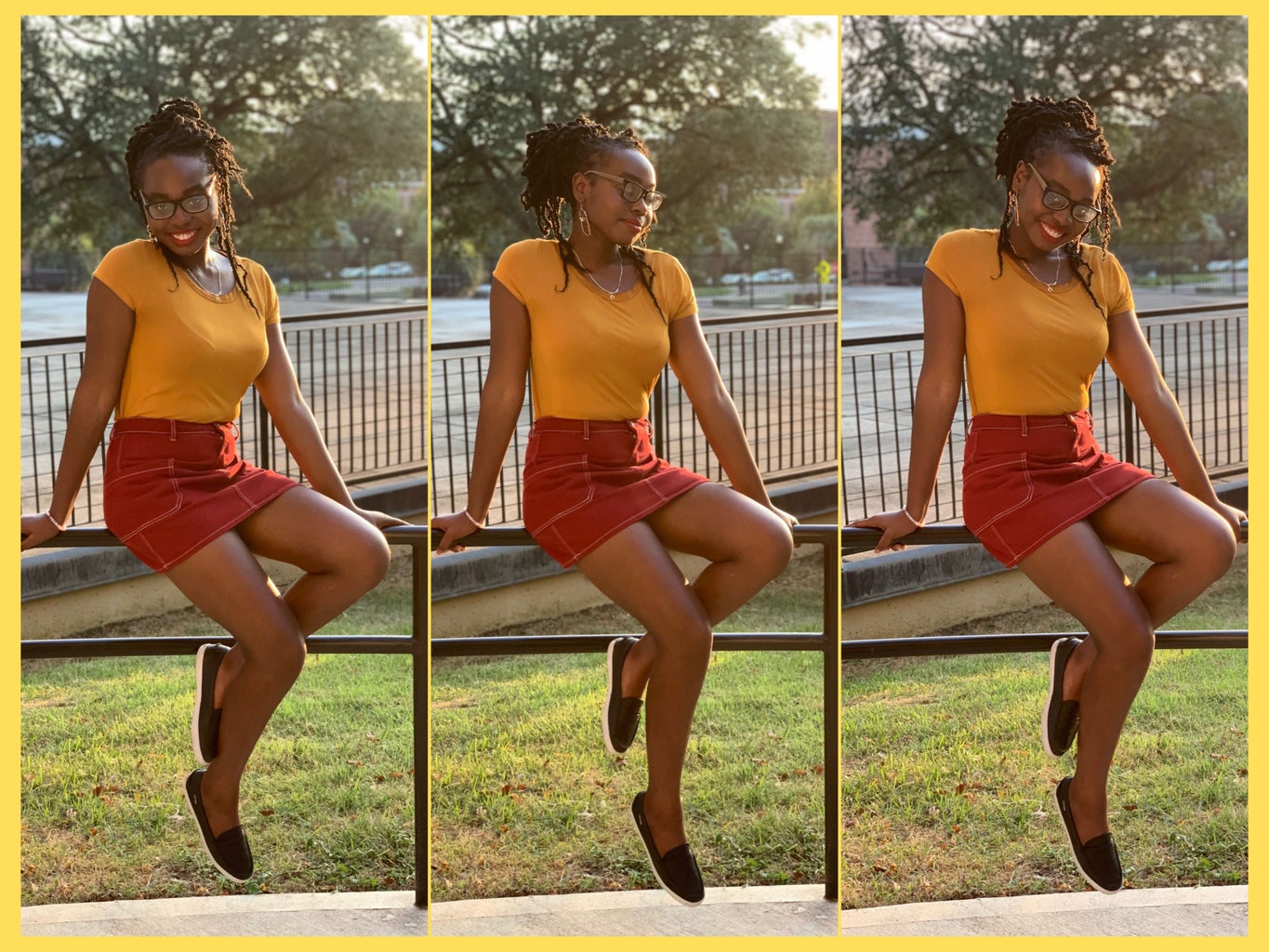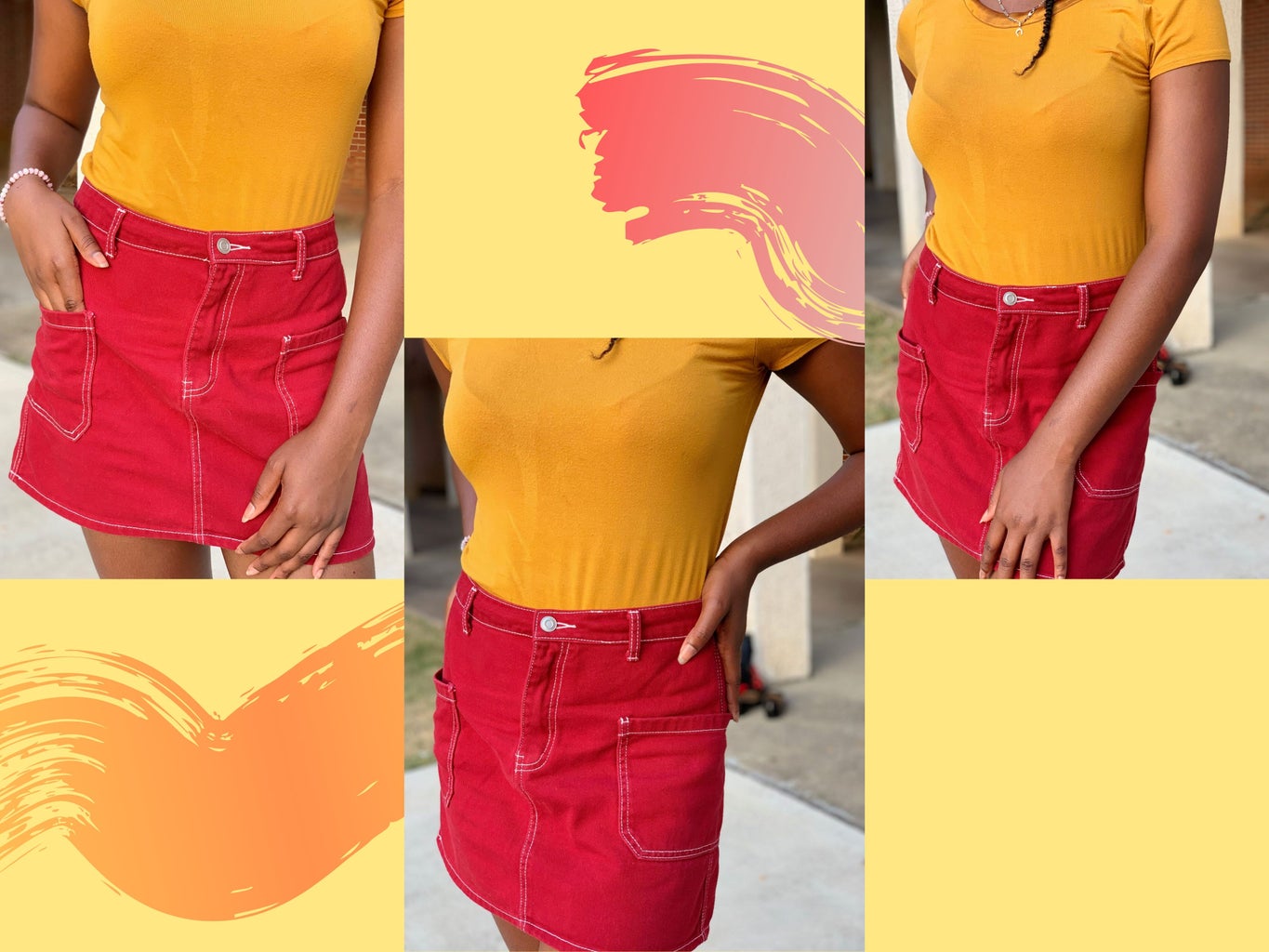 This look is chill enough to wear for a walk and chic enough to wear to any event. The best thing about a bold statement skirt like this is being able to wear it with a color on the opposite side of the spectrum. Colorblocking can turn two simple pieces into something exciting and fresh. This lemon squeezed top is just one out of many colors that can elevate this blood-red skirt. You could also wear it with colors like olive green, hot pink and ocean blue.
These three looks prove that you can wear the same thing without actually wearing the same thing. Mixing colors, patterns and designs can diversify your wardrobe without you giving it a second thought. So, before you panic and return all your new clothes, try thinking outside the box. Always remember there are no rules to fashion!
All photos are courtesy of Frederline Jean Philippe.
Want to see more HCFSU? Be sure to like us on Facebook and follow us on Instagram, Twitter, and Pinterest!