It's 10 a.m. on a rainy morning and you've just sat down at your desk to log on to another Zoom call. But today is Saturday, and the tiny faces you're about to see on your screen are not professors and fellow classmates, but the faces of half a dozen world-renowned, bestselling authors. 
On April 13, YALLWest, a book festival centered on Young Adult literature that takes place in Santa Monica every spring, announced that it would be temporarily rebranding as "YALLStayhome." In-person, the festival offered book signings with a line-up of nearly 100 different authors, discussion panels and giveaways from publishing booths. The event attracted hundreds of readers every year. 
With the obvious presence of the coronavirus pandemic, the event first contemplated an outright cancellation, but some weeks later announced it would be switching the majority of their scheduled programming to an online platform. Discussion panels are available to those who sign up for a Zoom conference via email, publishers are posting their giveaways of advanced copies and exclusive merchandise for randomized winners, and readers can order signed copies of books from the festival's sponsored independent bookstore, Blue Bicycle Books.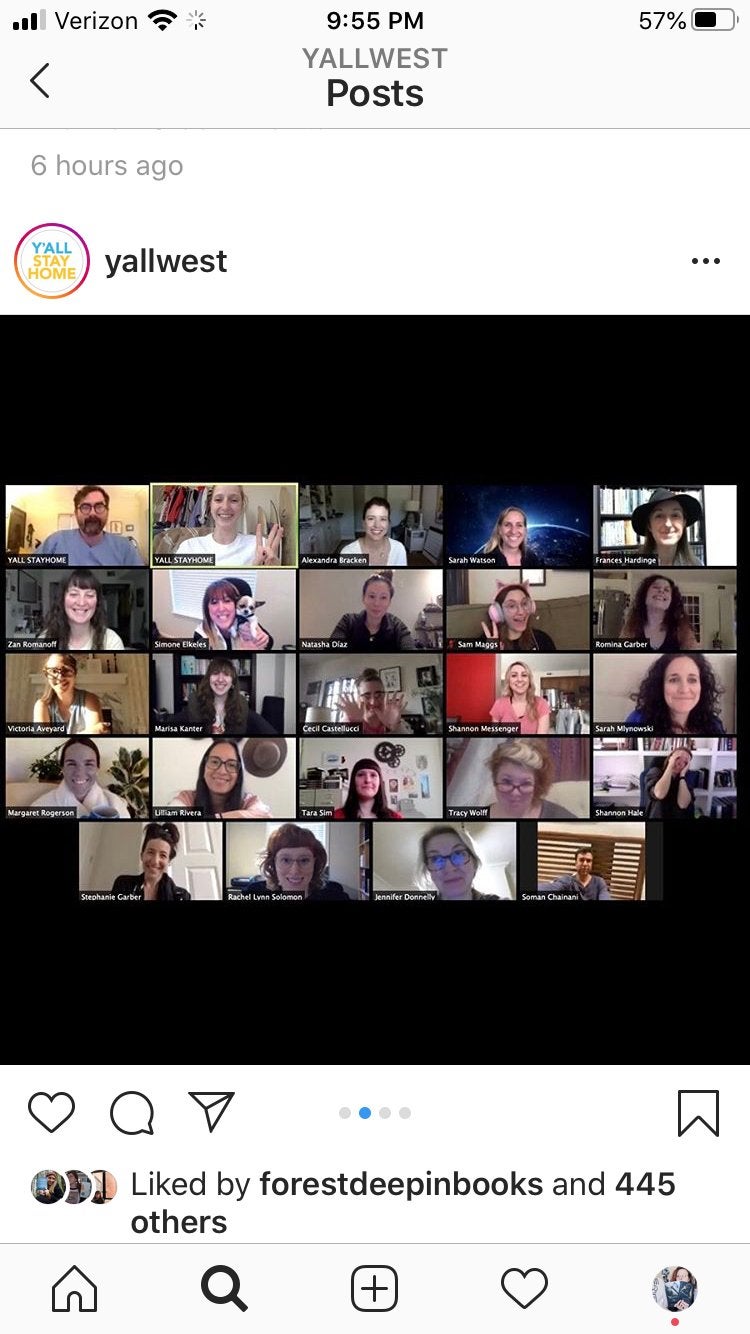 While the event may not be able to offer bookworms the experience of meeting their favorite authors in person this year, it can offer something else entirely: accessibility. For the first time since its creation, I am now able to attend an event that would have otherwise cost me thousands in transportation, hotel funds and food. Readers from across the nation are invited to participate, and the festival's switch to online brings up questions of the future of conventions at large. 
If YALLStayhome has success with its online programming, will any of it be permanently translated into the regular, in-person festival in future years? Will this offer opportunities for readers who are financially or physically unable to travel to experience the festival? Although many international fan-based conventions, such as San Diego Comic-Con, have opted to cancel entirely, it seems possible that switching to online is becoming more of a consideration as the year goes on. 
And book festivals aren't the only events scrambling to adjust to the world's new normal. Some conventions at the high school level have taken to using online software to offer a substitute experience for students. Florida Scholastic Press Association, a yearly convention for high school journalists, was held online from April 20 – 24 for Florida schools. Instead of attending in-person seminars, students were able to join sessions over Zoom and stream the annual award ceremony on YouTube. 
Florida State University's own Undergraduate Research Symposium, which features work from students completing year-long research assistantships, was conducted virtually this year. Students presented mainly over Zoom, but some featured creative projects were uploaded as YouTube videos, which are still available for viewing. 
While online platforms contain obvious limitations for large-scale in-person events, the wide array of conferences making the switch provide hope that many of the annual events we look forward to won't be lost in 2020 but simply altered for the circumstances. Further, the adjustment to virtual programming might also present opportunities for conventions to permanently make their festivities more accessible to everyone. 
Want to see more HCFSU? Be sure to like us on Facebook and follow us on Instagram, Twitter and Pinterest!