20 Songs that Shaped my First 20 Years
To make a bold understatement: music has shaped me into who I am today. Whether it fed into my most unrealistic daydreams or was the only thing I could relate to, it was ever-present. Since I officially turned 20 on Sunday, I started to think of the songs that have seemed to saturate the past two decades. Basically, I tried to compile the soundtrack for if I could make a short film of the last 20 years of my life. Chronologically, I listed 20 songs that stood out as having some cornerstone moments, memories and eras attached to them.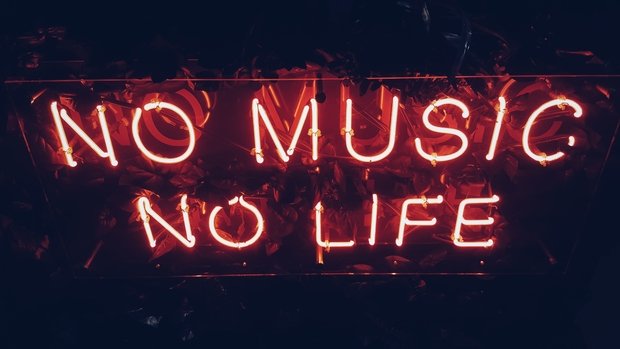 Photo by Simon Noh on Unsplash
1. "Soak Up the Sun" by Sheryl Crow
This song was probably the first I was ever hooked on. I have Sheryl Crow to thank for lively car rides to pre-school and Sunday drives to the park with the windows down in my mom's navy blue Chrysler minivan. 
2. "Get Ur Freak on" by Missy Elliott
Yet another 2001 car seat bop I can thank for hyping me up before birthday parties at Sun Country. 
3. "Goodbye Earl" by the Dixie Chicks
I would probably hold "Goodbye Earl" responsible for my first feminist awakening.  
4. "7 Things" by Miley Cyrus
By 2008, I was launched into my first fangirl phase. Hannah Montana everything cluttered my bedroom and Miley's release of "7 Things" really hit my eight-year-old heart.
5. "Fly with Me" by Jonas Brothers
Ringing in with my second fangirl stage, the Jonas Brothers released Lines, Vines and Trying Times and I naturally assumed "Fly with Me" would be played at my wedding, which would be with one of them (R.I.P).
6. "Steal My Girl" by One Direction 
My Hannah Montana and Jonas Brothers phases had strictly prepared me for my graduating fandom stage. This one is self-explanatory. 
7. "Everybody's Changing" by Keane 
This song was a solace through the middle school mean girl days. It stayed with me into high school when everyone was in fact, changing even more.  
8. "Kiss Me" by Ed Sheeran
Ed Sheeran's early days and the whole + album remain one of my favorites.  
9. "The Love Club" by Lorde
"I'm in a clique but I want out." Say NO more. Pure Heroine made me feel like I had the right to be emo even more than I thought as an eighth grader with side bangs and black Vans. 
10. "Why'd You Only Call Me When You're High" by the Arctic Monkeys 
I think I bought my first pair of Doc Martens a week after I found this song on a Tumblr edit.
11. "Wild Heart" by Bleachers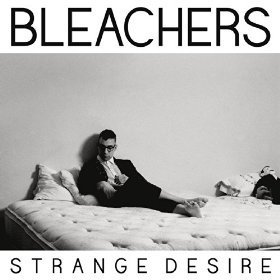 Wikipedia
This was the first song I heard from what would become my favorite band, but it really never stopped playing the summer before freshman year of high school. 
12. "FallingForYou" by The 1975
This spun around on my record player a countless number of times when I thought about how Alex from third period biology had passed the papers back to me that day. 
13. Paper Doll" by John Mayer
The sophomore year of high school John Mayer phase is unmatched. 
14. "Yes I'm Changing" by Tame Impala
As cliché as it sounds, this is all I would play when I finally began to realize who I was around seventeen years old and saw that surface level and superficial relationships were a waste of time. 
15. "There Is a Light That Never Goes Out" by The Smiths 
Que the purchase of my second pair of Doc Martens.
16. "Summer" by the Courteeners 
The song I played obsessively the summer before college—and the anthem to the first boy I ever loved.
17. "18 Years" by Twin Shadow 
Now entering the scene was my (less than) quarter life crisis. I'd play this during my first summer semester at FSU, unable to grasp the fact that I was living in an apartment away from home and on my own for the first time. 
18. "I Don't Wanna Love You Anymore" by LANY
I don't think I ever stopped playing Malibu Nights in the wake of my first heartbreak, but this one hit specifically in my shoebox of a dorm room. 
19. "A Burning Hill" by Mitski 
Mitski was a hallmark of my freshman year of college. I had never listened to "A Burning Hill" before I saw Mitski perform at The Moon, but I never felt the same after I heard "you have a way of promising things, and I am a forest fire." 
20. "Welcome To Your Life" by Grouplove
Lastly, Grouplove's discography has filled my ears a lot in 2019-2020, and I'll never be able to hear it without thinking of my daily stroll home down St. Augustine Street. 
View the playlist here.
Want to see more HCFSU? Be sure to like us on Facebook and follow us on Instagram, Twitter and Pinterest!