Hindsight is 20/20 and boy do I wish someone could have prepared me more for the adventure that was to ensue during my calendar year abroad. Picture this, a small town Midwest girl leaves her bubble and spends her first formative year as an adult in Europe. Now, I'll give myself some credit because I'd been lucky enough to visit Europe a handful of times prior to this, but let me tell you, visiting and living somewhere are two very different things. While there were plenty of mistakes made, I will say that my year abroad with FSU was certainly the most incredible time of my life and I cannot stress enough that if you have the opportunity to study abroad, do it. It is truly so much more than what it seems and it gave me the chance to explore my identity and also have a necessary privilege check. It's not often that people can participate in this type of luxury and it certainly puts things into perspective for me. That being said, I did not write this article to relish in my cliché epiphany or how "wanderlust truly changed my life" (even though study abroad has inevitably become my personality to which I'm not proud of), I came to give you my "eloquent" words of wisdom in preparing you for any future experiences in Europe you may encounter. 
1. Just let go of your worries and stay in a hostel already. 
Yes okay, you may be sleeping with 10 other strangers and I know that may sound strange…well it definitely is. The thing is, the experience and memories are much worth the discomfort of not knowing your suite mates. This one thing I had an extreme aversion to prior to my first hostel experience and it is nothing to be afraid of. The people you meet and share stories, adventures and space with are some of the wackiest, coolest people you'll probably meet during your abroad experience and I couldn't recommend it more. It's a super cheap alternative and there are plenty of clean, well-reviewed hostels on HostelWorld to check out. It's safer than you would imagine and to prove their worth, above is a view from across the street of the hostel I stayed at in Bruges, Belgium. Put your adventurous spirit to the test, you will not regret it!
2. Have cash on you at all times.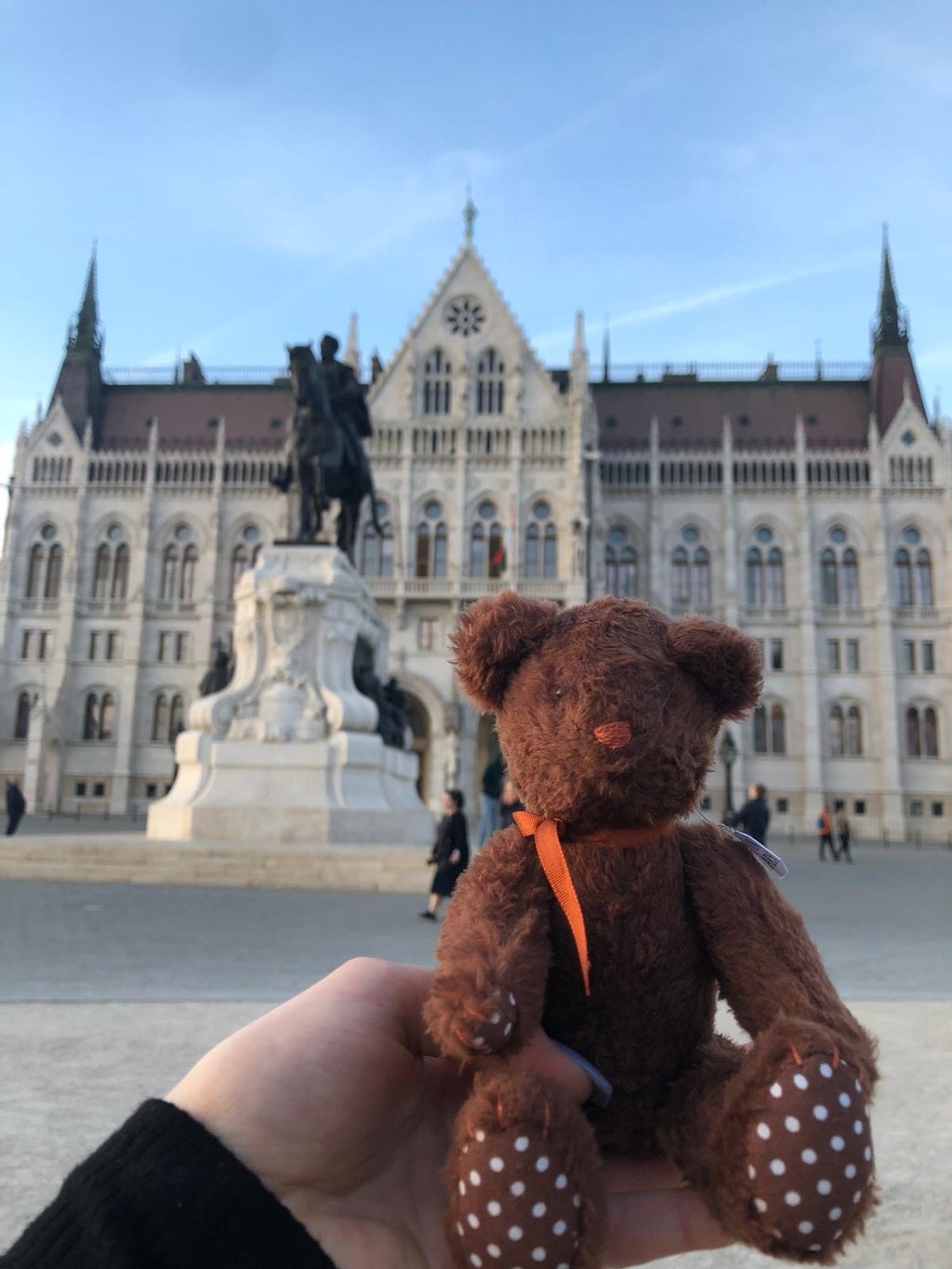 If I had just one pound, euro or Hungarian forint on me at the right time, I'd have so many incredible handcrafted goods from all of my travel destinations. I promise you, wherever you are, there will be the most amazing, unique item in front of you that you aren't able to buy with your card and it will crush you. Especially in niche marketplaces, most vendors prefer or exclusively take cash. Thankfully, I had just enough cash to get this tiny teddy bear (don't ask me why I needed it) in Budapest, Hungary. An interesting purchase for a 19-year old, however, I will always cherish this memory. Moral of the story: Always carry cash.
3. Meet and become friends with a local.
There are so many special folks around you with incredibly diverse backgrounds and things to share with you. You can definitely get away with exploring your surroundings to cherish the culture around you, but exploring conversation with those around you is so special. Whether your professor, a bartender or someone at a museum, there are so many opportunities to get to know the community you are a guest of. My roommates and I became especially fond of the staff at a local restaurant in Florence and it made our experience all the more rich. Huge shout out to Vinny of Corte dei Pazzi, he is truly the man.
4. Take a spontaneous weekend getaway. 
Some of the most affordable independent travel weekends I embarked on were planned three days in advance. As shocking as this seems, my friends and I found that the flight fares were often cheapest right before departure dates and hostel or Airbnb availability was usually in our favor. We traveled to Lisbon together and it was one of the more inexpensive weekends given the cost of living in Portugal is college-budget friendly. If you're feeling up for some adventure, check out your options the week before your desired departure.
5. Take those hard classes.
It might sound counterproductive and a burden when you should be enjoying your time abroad, but I cannot stress taking your dreadful courses abroad. From my experience in both London and Florence, class sizes can vary from five to twenty students. You receive such incredible feedback and your professors abroad really do care about your performance and understanding of the material. I felt that my courses abroad prepared me so well for any exams or assignments I was given and I made connections with the very much over-qualified staff which I haven't found as often in Tallahassee (no shade to main campus). I promise you will not regret taking difficult classes abroad and you will thank yourself later for using the resources available to you.
6. For animal-lovers, bring kibble and a leash everywhere you go.
Meet Dot. I found this sweet girl in the middle of traffic on one of the hottest days of the summer in Florence, Italy. I was not prepared for this four hour adventure and I ended up using my tote strap as a makeshift leash. She was in pretty bad shape, but after one Florentine steak, a bottle of water and a trip to the UN building (long story), she made her way home. You never know when you may need to rescue an animal in need and trust me, there are plenty of street animals that could use some TLC. Water and kibble for cats and dogs on you is one way to make a difference even in our Tallahassee stray community! #adoptdontshop
7. Buy a reusable water bottle.
Self-explanatory. Truly essential. I cannot tell you how necessary this item is.
8. Don't buy overpriced water at every meal and ask for tap water.
Google the quality of tap water wherever you are. If it's not a health risk and the water is good to drink, ask for tap at meals. They might protest, but just be stern with your hydration request. That eight euro water is just not worth it. 
9. Backup your photos every day.
Let's just say, I fell victim to pick pocketing at the very last month of my abroad journey and I lost every single photo from the entire year. Thankfully, the photos you see above are from my Facebook, but most are lost forever. It is truly my biggest regret and I would not wish losing those precious photos on my worst enemy. Back up that cloud. Just do it.
10. Enjoy every moment and live in the present.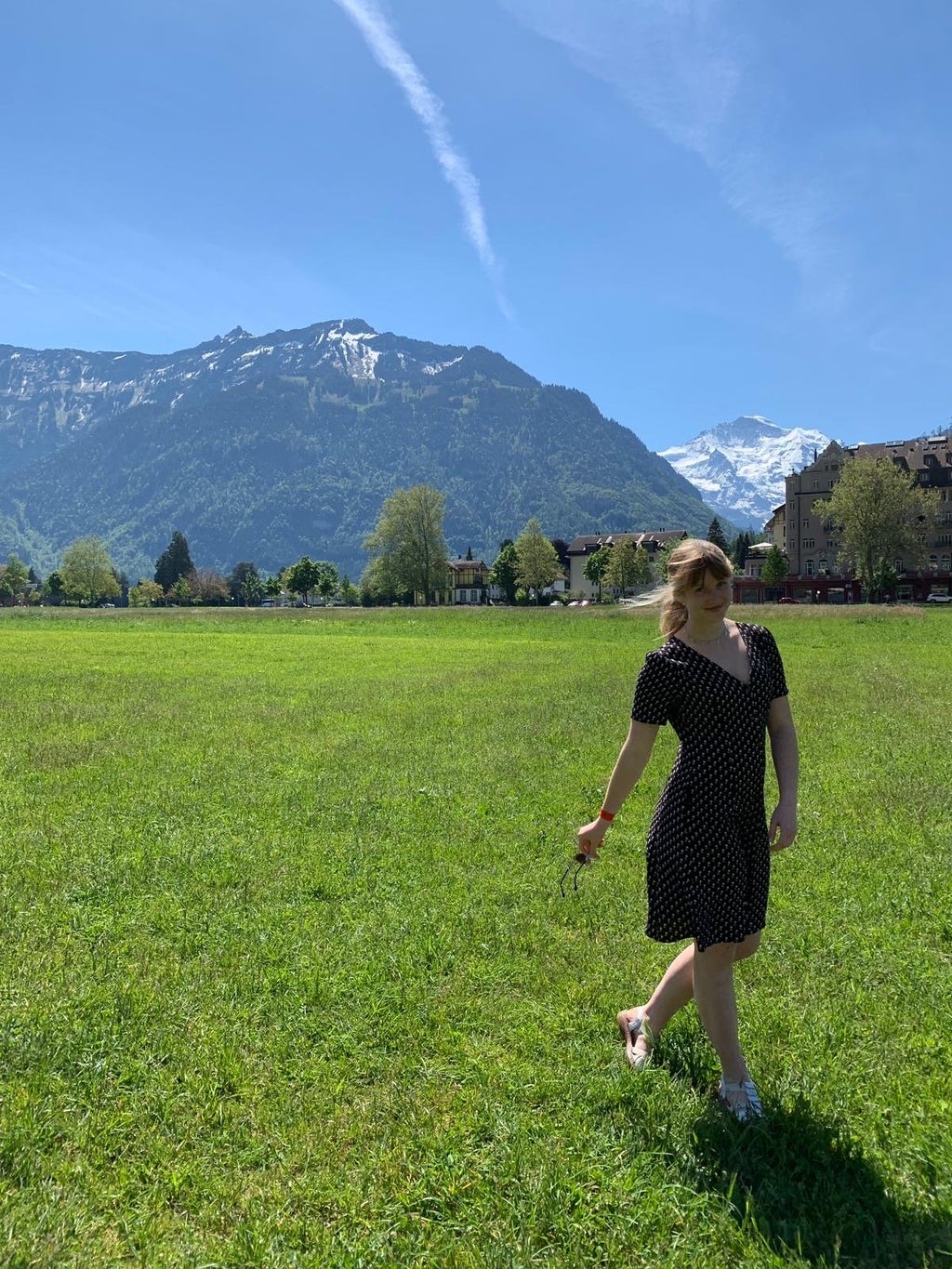 The most important thing I wish I'd done more is live for the present. Not a single day goes by that I don't miss each tiny memory like the coffee shop I went to every afternoon for tea or the green, glorious pastures of Switzerland. I sometimes took for granted the privilege of studying abroad and while I wouldn't change a thing, I often think about how many chances to soak everything in I missed. Go to that small town, take the train to the end of the line, dance with a stranger, but do not let a moment fly by you. 
Want to see more HCFSU? Be sure to like us on Facebook and follow us on Instagram, Twitter and Pinterest!