10 Spooky Basket Essentials
Once I learned what they were, I immediately wanted to make one. A few minutes into shopping, I quickly realized how much brainpower and money goes into such a creative gift. Here are ten items to put in your significant other's Spooky Basket for all interests and price ranges. 
1. Basket 
Start by picking out a container to hold all of the Halloween goodies. Virtually anything you find works for this, but plastic trick-or-treat pumpkins or felt baskets are very common. You can line the bottom in tissue paper or crinkle paper to make it look a bit fancier. 
2. Candy
You can't give a Spooky Basket without throwing in candy! Since college kids and adults don't parade neighborhoods for candy anymore, be sure to pick out some of their favorites that they would've loved scoring on Halloween night.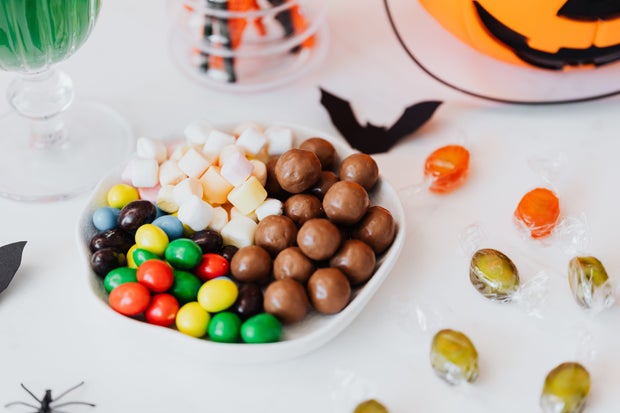 Photo by Karolina Grabowska from Pexels
3. Favorite Snacks and Drinks 
If they're not a big fan of sweets, you can always get them some of their favorite snacks and drinks instead: crackers, chips, cookies, popcorn, sodas and wine are all great ideas and are perfect substitutes.   
4. Mug  
Everyone loves mugs, and Target usually has affordable ones for six dollars or less. You can easily stick to the Halloween theme, or choose a more generic mug they can reach for all throughout fall and winter. 
5. Candle
Seasonal candles are a great way to get your person into the Halloween spirit and can be found everywhere this time of year. Pick out a scent you think they might like or one they haven't tried before: pecan pie, apple orchards, espresso and pine are all popular aromas around this time of year. 
6. Halloween Socks 
These tend to fly off the shelves quickly, but if you find them, you can snag a pair or two for only a few dollars at most stores. In my opinion, the best designs come from Target's dollar section: pumpkins, fall leaves, monsters and candy socks galore!  
7. Pumpkins and Paint 
Painting or carving pumpkins is a super fun activity to do this time of year with your significant other and makes for the cutest Instagram pictures.  To get a little crafty with the person you're gifting the Spooky Basket to, buy a few paintbrushes, paints and two medium-sized pumpkins.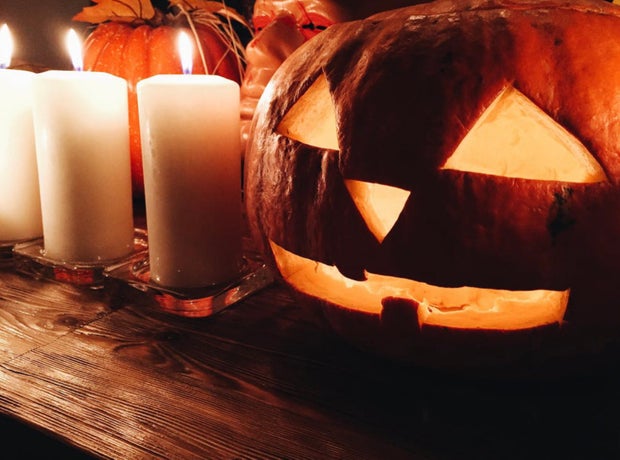 Photo by Алина Матвейчева from Pexels
8. Face Masks 
Similar to painting pumpkins, including face masks in their basket can set up an evening for the two of you to relax and unwind. If they're really passionate about skincare and makeup, you can include some of their most-used products. 
9. Seasonal Decorations
If you're trying to add more items to fill up the basket without going over budget, some simple seasonal decorations might do the trick! Gel window stickies, glow sticks and pumpkin lights will definitely get them into the Halloween spirit without costing you too much. 
10. Throw Blanket
If you're having a horror movie marathon together, include a throw blanket or plushie to get cozy. Plaid, dark red or sherpa designs are for sure a winner and they can be used year-round. 
If you need more ideas for your Spooky Basket, searching the tags on social media will bring up hundreds of finished baskets for you to copy. Happy Halloween!
Want to see more HCFSU? Be sure to like us on Facebook and follow us on Instagram, Twitter, TikTok, Youtube and Pinterest!