Best Movies to Watch on Valentine's Day
So, you may be like me, and be single on Valentine's Day. But you also could be one of the lucky ones who has someone for Valentine's Day. Either way Valentine's Day is the best day to watch romantic and sappy movies. So, I put a list together of some of my favorite movies that perfectly fit that category! 
10 Things I Hate About You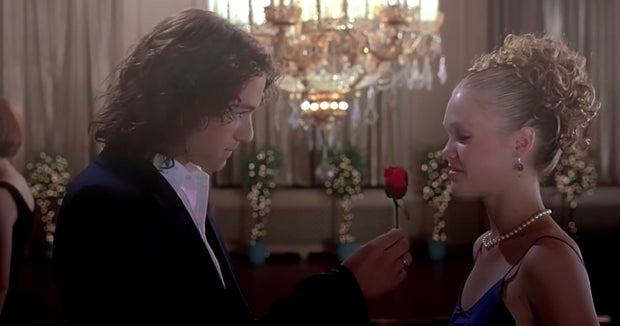 Touchstone Pictures "Don't let anyone ever make you feel like you don't deserve what you want." This iconic movie made over $38 million at the box office. Without giving too much away, this movie is about a girl who meets a guy who she never believes she will have feelings for! You fill in the blanks now! This movie is available on Disney Plus! 
She's All That 
"Sometimes when you open up to people, you let the bad in with the good." I'm starting to think romantic movies have a theme going on! A girl/guy meets a girl/guy who they never think they could have feelings for! But I will admit, they do make for good movies. She's All That is one of my favorite movies of all time! Unfortunately, this movie isn't free anywhere, but trust me it's worth the money to rent it! 
Love, Simon
"Do you ever feel weird?" Love, Simon came out in 2018 and honestly, I feel like it didn't get the recognition it deserved! Love, Simon is a movie about a high school boy who is talking to another high school boy. But the catch is, he doesn't know who he is! Unfortunately, this movie isn't free. But trust me, it is worth the money to watch it! 
To All the Boys I've Loved Before 
"You were never second best." I'm assuming you've heard of this movie before! This movie was probably one of this biggest romance movies that came out in 2018. And in only a few days, the sequel will be out! It depicts the high school love story that we all want. Now this movie is only available on Netflix, since it's a Netflix original! So, if you haven't seen it, go and watch it! 
The Fault in Our Stars 
"Okay? Okay." If you haven't seen this movie you've either been living under a rock, or don't want to bawl your eyes out like everyone who has seen this movie! This movie is truly one of the most romantic movies you will ever see! It isn't free, but it is worth it! 
After
"Do you remember when you asked me who I loved the most in the world? It's you. You're the person that I love most in the world." If you haven't seen After, I recommend you go on Netflix right now and watch it! This movie gives you all the feelings you want from a good romance movie! And there is a sequel for this movie called After We Collided coming out this year! Also, fun fact, the author originally made wrote this as a One Direction fan fiction.
Five Feet Apart
"Five feet apart. Are you in?" Five Feet Apart is a cry your heart out type of movie. Remember crying during The Fault in Our Stars? Well get ready for round 2! When I first saw this movie, I didn't expect to cry the way I did! But I'll tell you, I'll watch it 5,000 more times since it's so good! This movie is free on Hulu but unfortunately you do need the Showtime addition!