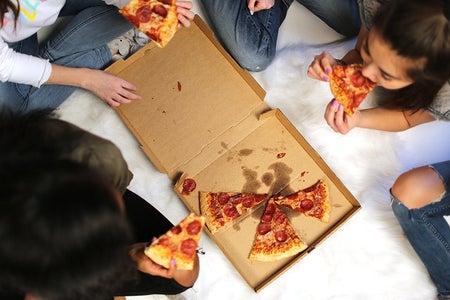 Molly Longest / Her Campus
Galentines: Celebrating Your Friends and Gift Ideas!
Galentines Day, what had once started as a fictitious way for Parks and Recreation's Leslie Knope to celebrate her friends and those closest to her (single or not) has now become a worldwide phenomenon that encourages us to show those we love and care about just how much we appreciate them. While it may fall on a specific date (Parks and Rec set theirs on the 13th of February, but it is also synonymous to the 14th of February), celebrating and showing the people around us how much we love and appreciate them is something we should continue to do regardless of there being a specific date attached to it. 
There are countless ways to celebrate your friends - and obviously, it all depends on what you guys are like as a friend group. Some easy crowd-pleasers are a brunch date, mani-pedis at your favorite salon, or even something as simplistic as movie night. There's no right way for Galentines to be celebrated, have fun with it!
Gift ideas (under $50!) for those special people in your life: 
Giphy
For the girl that cherishes her sleep: Slip's Silk Sleeping Mask (their sets come with pillowcases and are just as chic!)
Giphy
For the beauty-obsessed friend: Who's ready to combat the winter blues now?
Giphy
For the friend that loves to capture the important moments: Fujifilm's Polaroid Camera (AND it's on sale? Yes please!)
Giphy For your food and BA Test Kitchen ​lover: Carla Lalli Music's Cookbook
Giphy