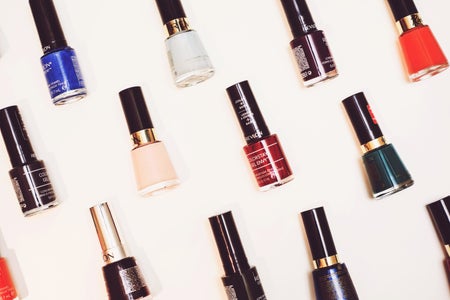 Kristen Bryant / Her Campus
Dashing Divas Nail Review
My new favorite beauty product is "Dashing Diva" nail stickers. I found these products in Ulta a few months ago and I honestly haven't put real polish on my nails since.
Before coming back to school after winter break, I went to my local Ulta and picked up five packs of these nail adhesives. That might seem like a lot, but these really are my beauty go-to. It makes me feel l so put together and professional with manicured nails, and with these adhesives, I can give myself a "manicure" in less than ten minutes. 
While real polish chips and smudges, these nail adhesives go on easily and stay put until you peel them off to change them. The manicure lasts for two weeks and you get enough nail adhesives in each kit for at least two manicures.
With each pack averaging around $10, there's no question between "Dashing Diva" nail adhesives and a normal $30 manicure. This month I'm wearing their Valentine's Day themed nails, and I have enough adhesives to last the entire month of February.
Click this link to check out this amazing product!