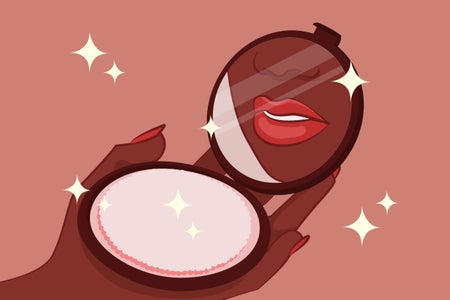 Adebusola Abujade / Her Campus Media
Black History Month and Little Known Facts about Important Women
Black History Month is an important time to commemorate and reflect on the struggles African Americans faced, and how it has shaped America today. This article will be mentioning the lesser-known facts about important African American women who have made an impact on our world today.
While most people associate Rosa Parks as the first person to refuse to give up her seat on a bus in December of 1955, Claudette Colvin had done the same nine months prior to Rosa Parks. In her segregated school, Claudette had been studying Black leaders like Harriet Tubman. She is quoted as saying "It felt like Sojourner Truth was on one side pushing me down, and Harriet Tubman was on the other side of me pushing me down. I couldn't get up." It is important not to overlook the bravery of this fifteen-year-old. 

Coleman was the first licensed female African American pilot. She was born in Texas in 1892 and had grown up in a world of poverty, segregation and discrimination. In hopes of a better life, she moved to Chicago at 23, yet found little to no change in terms of opportunity. Armed with dreams of becoming a pilot, she moved to France, however, she still faced the negative stereotypes that hindered her dreams as she was both female and African American.  The Fédération Aéronautique Internationale awarded her an international pilot's license in June of 1921. Upon her return to America, she preformed stunts and was an activist for Black rights as she refused to perform where African Americans were not admitted. 

The first African American to win the women's title at the U.S. Figure Skating Championships and a medal in Winter Olympics competition, was not only a talented figure skater, but she attended Stanford University and later Northwestern to become an orthopedic surgeon. 

 

Not only is she the first African American woman to serve as the United States' national security adviser and the first black woman to serve as U.S. Secretary of State, she is an expert pianist. She has played in accompaniment for cellist Yo-Yo Ma, and with Aretha Franklin and has even performed for Queen Elizabeth II. Not only is she musically gifted, but academically as well. She began university at the age of 15 at the University of Denver and had received her Ph.D. by 26.

While her name may not be familiar to us, her face certainly is. Formerly enslaved, she was employed in the 1890s by the Aunt Jemima brand to promote their image due to her friendly personality, storytelling skills and warmth. These characteristics helped the brand demonstrate the ease of their pancake mix. Her image was then used for packaging and ads, making her recognisable to this day.