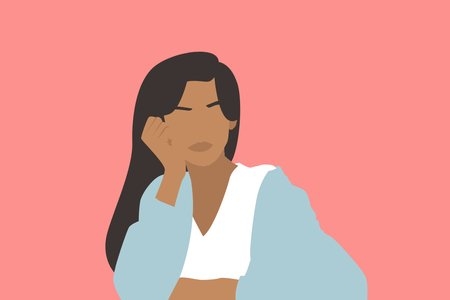 Obtain a 2021 Summer Internship
It is interview season once again and we are in the thick of it all. If you have not started to prep for your Summer 2021 internship plans, now is time to do so. I like to use both Google as well as LinkedIn alerts to set up notifications when the internship keywords I want have appeared. I receive daily reports and that allows me to stay on top of any opportunities I may want to pursue.
Aside from using alerts to stay on top of opportunities, I have created an Excel spreadsheet to visualize everything I have applied for, as well as what step of the process I am in and keep track of any contacts I may have in a specific company. Some labels to have in your internship spreadsheet can include "Company", "Job Title", "Date Applied", and "Contact Reference". Once you actually begin to schedule interviews, you can add an interview date in order to keep track of the time it has been before hearing back and if it is necessary to reach out to the company if too much time has elapsed.
Now that you are ready to start applying and have set aside job opportunities you are interested in, you must make sure your resume is up to par.
Make sure the amount of points you have for one job matches the others, you do not want to have five points for one job and only two for another. This will add a cohesive look to the resume.
Keep it one page, there is no reason why students should have more than one page resumes, this is a universal law, one page only.
Review job requirements and include those same buzz words in your resume, if they are looking for verbal and written communication skills, it is important to include that in your resume for the system to pick up that your resume aligns with the job requirements.
Tailor your resume to each and every job. Every job will have different buzz words and requirements and you should be changing your resume to mold the job you are applying for more closely.
Treat the interview like a conversation and be natural. The interviewers want to see your true self and know you are a great team player and person to collaborate with.
Once you have officially set your interview date and time, it is time to start doing research. Learn intricate things about the company and act as an employee in the knowledge you obtain. You should amaze your interviewer by the knowledge you know of the company to give yourself a confident look and boost your chances of success. A pro tip is to search the company's LinkedIn page because they are constantly posting company awards there and is a great reliable tool.
Moreover, make sure you are knowledgeable about the job you are applying for and what it entails. The interviewers know that you are not an expert and are seeking experience but you should know the general gist of what a specific job would obtain.
A very important aspect of an interview is knowing the questions you will ask at the end of your interview. This is an optimal moment to show your interviewer that you have been engaged in the conversation and can ask a question pertaining to the conversation and expand on the topic. Have 2-3 questions prepped and choose the questions that feel most natural to the conversation at hand.
After your interview, reach out to your interviewer as soon as possible and offer them a sincere and unique thank you message to show your appreciation for their time in your interview. You can also connect with them on LinkedIn to create a larger network in companies you are interested in.