Relieve Midterms Stress with These 10 Cute Cat Gifs in Honor of National Cat Day
In case you missed it, today is National Cat Day - yes, that is a real holiday. While I wish I was home celebrating with my fur babies (shoutout to Ozzy and Puff), I can still use today as an excuse to scroll through some cute cat gifs (all in the name of self care). After all, with midterms coming to a close, we all need something to relieve the stress we've been feeling these past few weeks. Close your textbook, relax, and take a few minutes to enjoy these adorable cat gifs. 
1. This little peanut who needed to stretch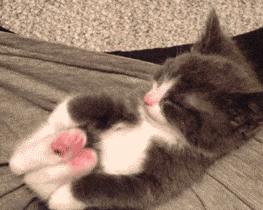 I wish I were as relaxed as this kitten.
2. Someone looks happy... 3. This fashionable feline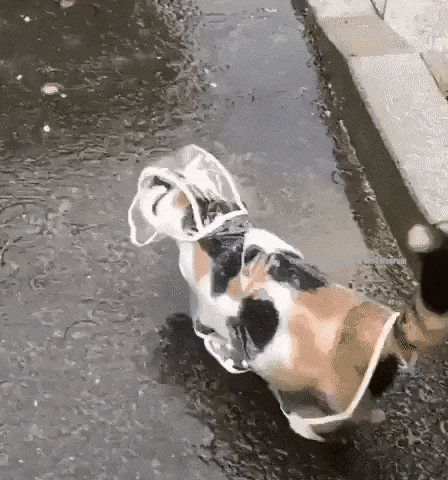 How can you not smile at a kitten in a raincoat? How?
4. Literal fluff ball
5. What's better than one kitten?

Five kittens!
6. Cat in the hat IRL
He kind of reminds me of a turtle.
7. This precious baby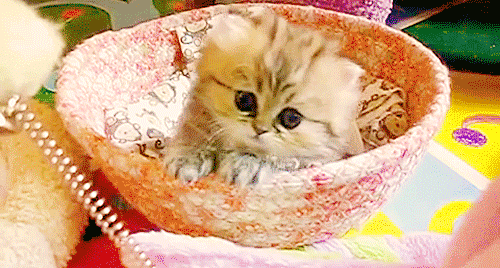 I. Am. In. Love.
8. Sleepy kitty
9. This master masseuse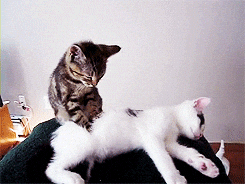 I'd hire him, TBH. 
10. I bet this cat loves to snuggle
Cat lover or not, enjoy National Cat Day by taking your mind off of school with these cute gifs. Don't worry, the dogs don't have to know.