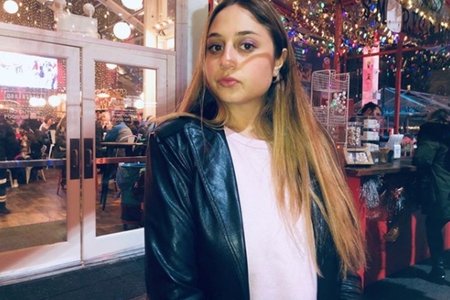 Meet Your Vice President: Joely Pasetsky
Hometown: Pound Ridge, New York.
Major: Fashion Business Management.
Fun Fact: I am interning in London this summer.
Dream Job: Product development for a designer brand.
Favorite TV Show: The Office.
Favorite Singer (currently): Lewis Capaldi 
Favorite Place to Travel: Israel. I have been 10 times! 
Favorite Place in the World: My summer camp, Camp Wah-Nee. I have been going since I was eight years old. 
Why did you decide to join Her Campus?
I love writing and have always been interested in becoming a published writer. Her Campus allows me to explore all genres of writing from fashion to music and I get to write about what I am truly passionate about. 
What is your favorite part about being involved in Her Campus?
When someone reaches out to me saying they read my article. I feel like my articles are interesting to people besides myself and that is all that I can hope for in my writing. Also, being a Campus Correspondent has allowed me to bring an amazing new club to FIT and inspire other students to fulfill their passion for writing. 
Want to join? Email [email protected] or [email protected]!