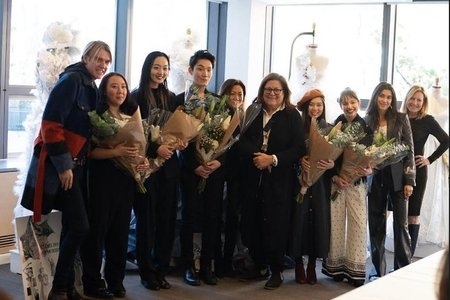 FIT Proves Sustainability is the Next Big Trend in Wedding Dresses
Recently at FIT, there was a Chargeurs Sustainable Wedding Dress Competition where student designers created bridal gowns from at least 95% sustainable interlining materials. The designs presented at this competition were both creative and beautiful, making the decision of first place extremely difficult for judges. The talented judges for this competition were Fern Mallis, creator of NYFW & FIT Foundation board member; Ken Downing, the former Neiman Marcus Fashion Director; Angela Chan, President and Managing Director of Chargeurs Fashion; Nancy Berger, the Cosmopolitan publisher; and Madison Blank, the Saks Fifth Avenue Manager of Designer Ready-to-Wear.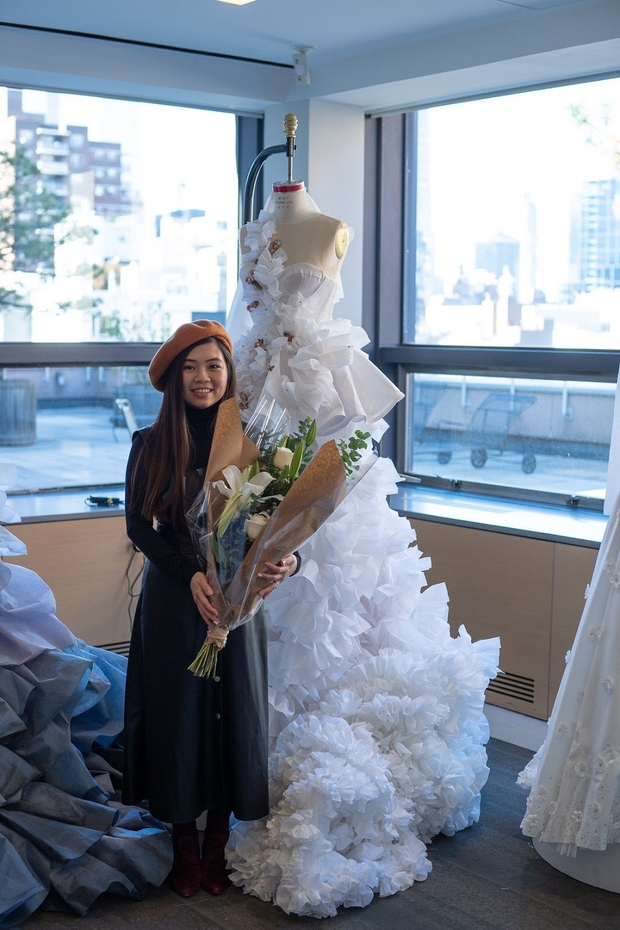 Zun Phyu and her design.
The second place winner was Zun Phyu and the third place winner was Mengyao Zhang, leaving first place to Yeonjin Kim, the winner of the competition. He designed a full length gown with hand-dyed ruffles in various shades of lavender. He won an invitation to shadow Angela Chan for a week and a trip to attend the World Retail Congress in Rome, Italy this coming April, accompanying Chan as well. These talented designers were all able to showcase their creativity while promoting sustainability.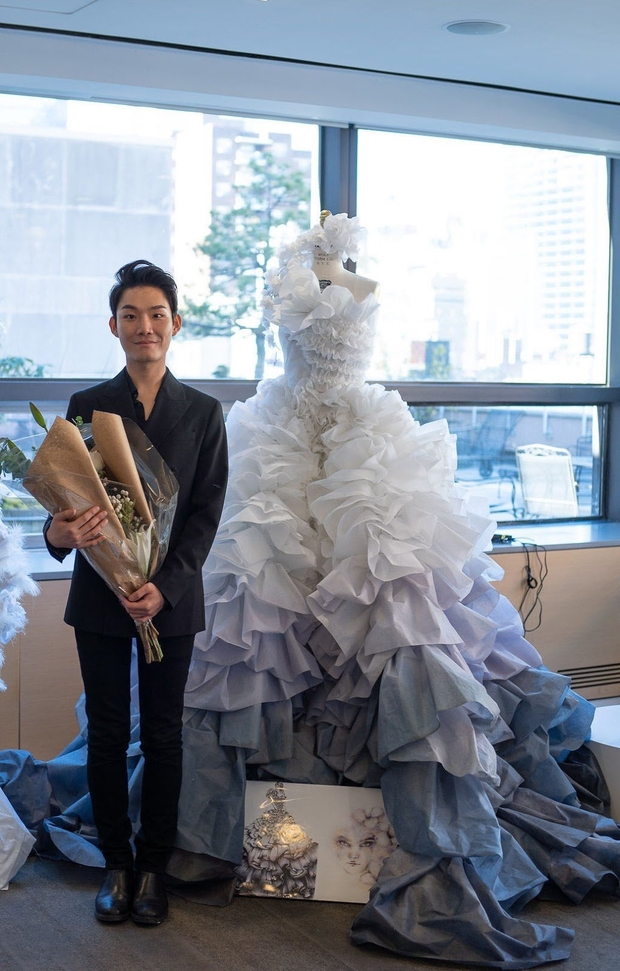 Yeonjin Kim and his design.
This competition is one of the ways that FIT is able to showcase their breadth of talented students, and tie it to something that is often preached here. Sustainability coinciding with the fashion industry is trending at FIT, and this is a great way to showcase our school and talent to the industry.
Follow @chargeursofficiel on Instagram if you are interested in learning more about sustainable fashion.