De-Stress During Finals Week With A Movie Night
Now that the semester is coming to a close, we're all super overwhelmed with finals, projects, and deadlines. As if the school work weren't enough, we're also desperately trying to make time for our friends before we all go home for the summer. It feels like we have a million things to do and no time to do it. As much as you want to put 100% of your focus into school right now, overdoing it could leave you feeling burned out and even more stressed than before.
Of course you should prepare for finals, but if you find yourself needing a quick study break, invite your besties over and enjoy a movie night together. It's the perfect way to de-stress from all that studying while also getting to spend time with your friends before the semester ends. Below, I've curated a list of my favorite movies for when I need to de-stress. Send your friends this article as an informal invitation and start deciding on a movie!
Superbad
This is my friends' go-to movie for when we need to laugh. The first time we watched it we literally had to pause it at parts because we were laughing so hard. It's definitely not everyone's sense of humor, but if you want a light movie with stupid humor, definitely give it a try!
Legally Blonde
Elle Woods is my spirit animal. I can quote this movie beginning to end and am not afraid to admit it. This movie is perfect for when you need some female empowerment (and some serious fashion inspo).
Scream
The Scream series is my absolute favorite when it comes to horror movies. Plus, Sydney is a total queen when it comes to dodging killers, NBD.
Bridesmaids

A girls' night classic for when you need a laugh, Bridesmaids is one of my absolute favorites. I will never stop sending my friends the "I'm ready to party" GIF as long as I live.
Twilight
I know, I know. The Twilight Saga gets some serious hate, but I can't help that I love it. Full disclosure: I have all five movies on DVD. We've all secretly wished we were Bella and had both Jacob and Edward vying for our attention at some point, right?
Aquamarine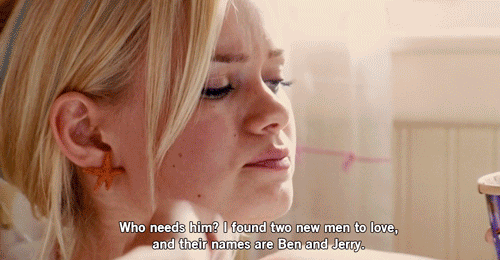 Aquamarine is the perfect summer movie! I mean, come on, Raymond alone is enough to make you love it - never mind the adorable friendship and the whole mermaid thing.
The Sisterhood of the Traveling Pants
This movie is the definition of friendship goals - but seriously, how did the pants fit them all perfectly? And where can I get a pair?
Drag Me To Hell
If you're up for a really good horror movie, this is the one for you. It keeps you in suspense the whole time and has a twist ending that will leave you shook. Warning: you might not be able to sleep after this one.
Letters to Juliet
Set in the gorgeous Verona, this sweet movie follows Claire, a woman in search of her long lost love from 50 years earlier, and Sophie, a writer on vacation with her aloof fiance.
The Breakfast Club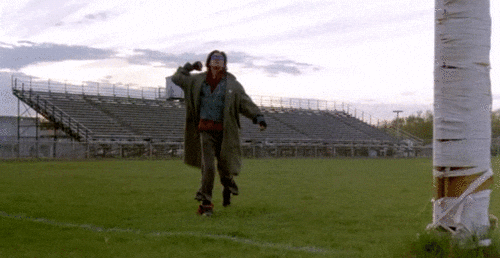 John Hughes is a classic for a reason. He captures high school so perfectly and realistically - he doesn't dramatize it the way so many other movies do. You can't go wrong with any of his movies, but The Breakfast Club is one of my favorites.
The Princess Diaries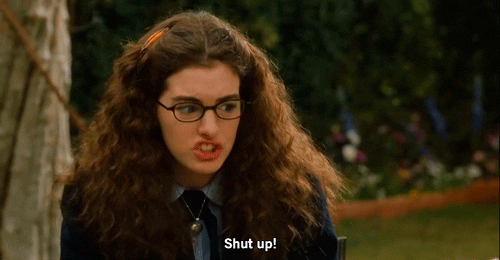 Mia Thermopolis is the most relatable princess of all time. I'm still waiting for my invite to go mattress surfing in a castle in Genovia.
Dear John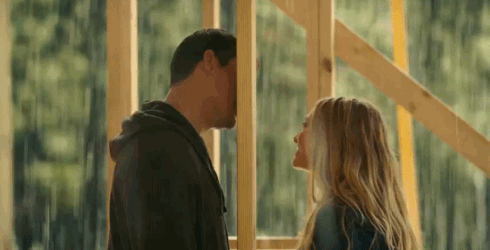 No girls' night would be complete without a Nicholas Sparks movie. Dear John breaks my heart every time I watch it. Make sure you have some tissues on hand for this one.
Good Will Hunting
Will Hunting's character grows so much throughout the course of the movie - it's super inspiring for anyone who feels stuck.
10 Things I Hate About You
This modern day retelling of Shakespeare's The Taming of the Shrew is funny and romantic at the same time. Plus it has Heath Ledger singing on the bleachers and getting chased by security - what more could you ask for?
A Star Is Born
I totally left the theater ugly crying after this one. Bradley Cooper and Lady Gaga are perfect as Jackson and Ally. Be prepared to sing "Shallow" non-stop for the rest of your life. 
A Cinderella Story
Didn't we all expect our own Austin Ames to come running off the football field and profess his love for you in the middle of the rain? No, just me?
Grab your besties, your favorite snacks, and you're comfiest pajamas and host a movie night to de-stress during finals! You'll only be together for so long until you part ways for the summer, so you might as well make the most of it.