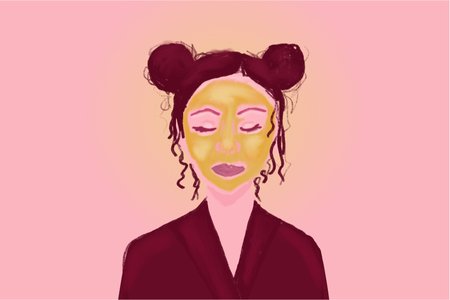 Megan Charles / Her Campus Media
This Beauty Director Approved Face Mask is Only $11 at Target
Allow me to introduce you to my current favorite face mask: Bliss Mint Chip Mania. I first came across this mask in an article by Real Simple beauty director, Heather Muir Maffei. As a self proclaimed face mask addict (with a college budget), I picked up the mask and became instantly obsessed.
Bliss Mint Chip Mania Mask, Target, $11, shop now
While it smells and looks exactly like mint chocolate chip ice cream, this mask is actually loaded with hydrating aloe vera, and nourishing shea butter "chocolate chips". Its gentle formula deeply cleans skin to remove dirt and oil deep from pores. In addition, it contains peppermint leaf extract to leave skin cool and refreshed and bentonite to remove oil.
Bliss, once a more luxury skincare brand, has reinvented itself to become more accessible to the mass market - and I couldn't be happier. I've been using Mint Chip Mania two or three times a week since May and have noticed a difference in my skin. Even my sensitive, breakout-prone skin was not irritated at all. I am obsessed with its cool, tingly feeling on my skin and love to use it as I unwind at the end of a long day.
Do yourself a favor and incorporate some luxury into your everyday routine with this Bliss face mask.