Beat Your Face on a Budget
Let's face it: makeup is expensive. I don't know about you, but I definitely do not have hundreds of dollars to drop on high end products. I do, however, want to look my best. If I am going to put time and energy into my makeup, I want it to last from 9am class to drinks with my girls at midnight.
Luckily, through lots of trial and error I have found the best drug store makeup products that can keep up with my crazy college life- without breaking the bank.
L'Oreal Paris Infallible Pro Glow Foundation

L'Oreal Paris Infallible Pro-Glow Foundation, Target, $10, shop now
For just $10 at your local drug store, you can get this long-lasting foundation. Growing up with cystic acne, I have tried so many high end foundations that promises full coverage and long-lasting wear, but none of them can compare to this one. Seriously, this stuff lasts me through naps without budging. I also love how buildable the coverage is. If I am having a bad acne day I can get the full coverage I long for. However, if I just want a light coverage I can use less makeup because it spreads so easily and blends into my skin seamlessly. I love how it is a "glowy" formula which is great for my dry skin, but not too dewy or sticky like other glow formulas I have tried. Because it is so cheap, I can buy a dark tone in summer and lighter in winter, and then mix the two as my tan fades throughout the year. This is high on the list of my all-time favorite beauty products.
Maybelline Instant Age Rewind Eraser Dark Circles Treatment Concealer
Maybelline Instant Age Rewind Concealer, Target, $7, shop now
This is another one of my favorite products because it is so versatile and so cheap. For only $7 this concealer works not only for under eyes, but can be worn alone for light coverage. The smooth application blends in seamlessly on top of foundation or alone to cover problem areas on a no-makeup day. I love how it brightens my eyes and never cakes throughout the day. This product is life changing, especially when you're trying to hide  the fact that you do not get as much sleep as you should.
NYX Studio Perfect Primer, Green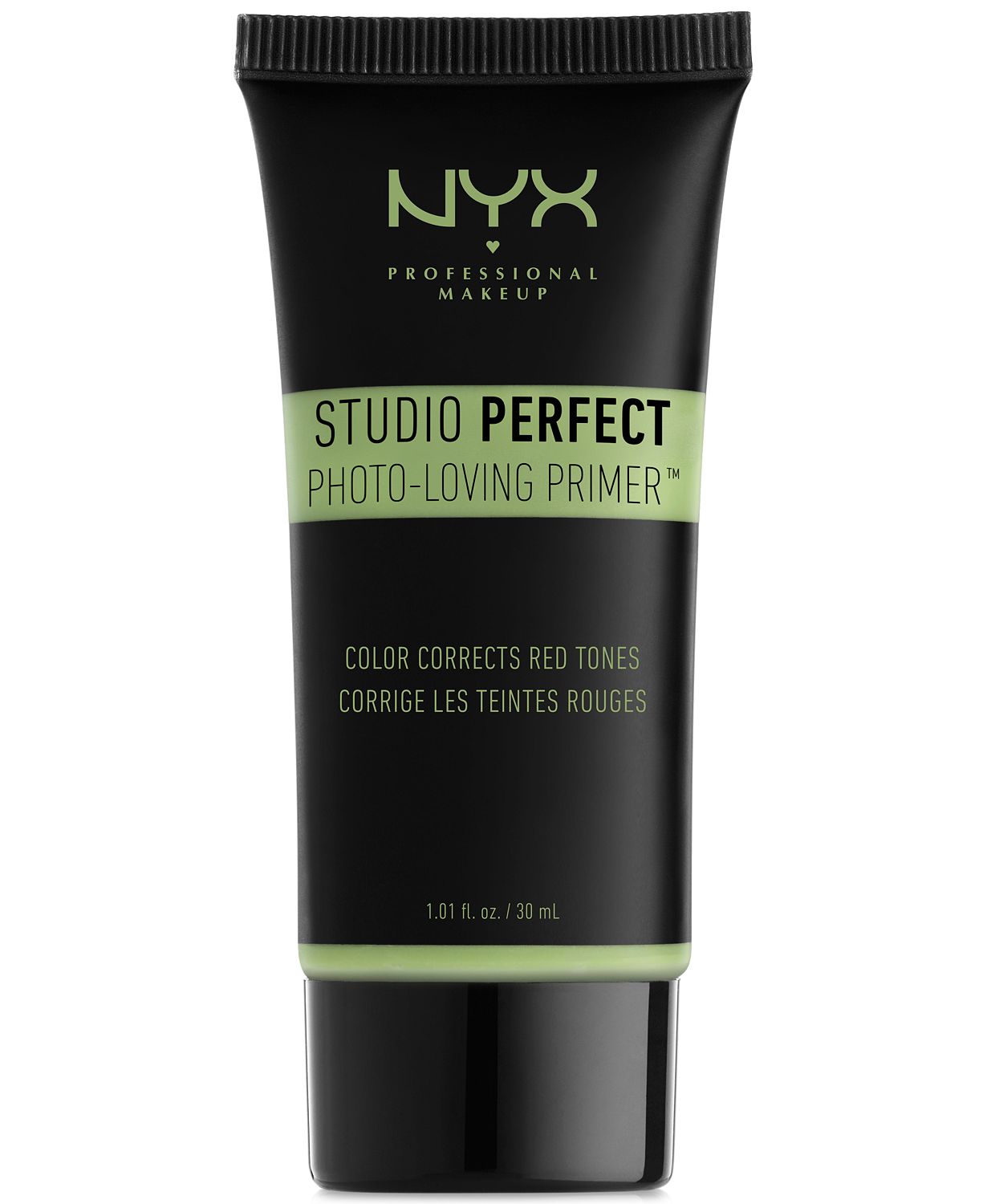 NYX Studio Perfect Primer, Macy's, $13, shop now
As someone who feels like their skin is perpetually red, this primer is a lifesaver. The slight green tint works as a color corrector for my redness. It cannot be worn alone, unless you're going for a maleficent look, but it makes your foundation glide on your skin seamlessly. You'll forget your skin was ever red to begin with. Plus, it is only $6.50
NYX Matte Finish Makeup Setting Spray
NYX Matte Finish Setting Spray, Ulta, $9, shop now
Okay, I love my Urban Decay All-Nighter Setting Spray, but my wallet definitely does not. This setting spray works just as well and is half the price at only $8.50. With just a few sprays (even though I always spray too many) it locks your makeup in place through wherever the day takes you. Bonus: keep it with you to refresh your face whenever you need a pick me up glow. Although it is technically "matte" it does not give you that dull matte finish. I prefer it over a glowing spray, since the glow tends to feel sticky on my face. Plus, it smells really good.