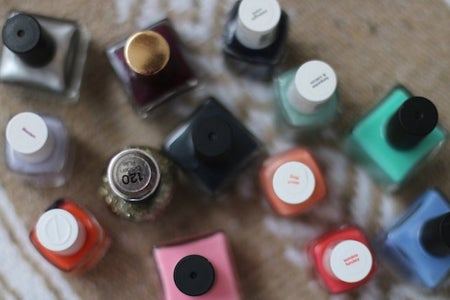 5 Trending Nail Colors of Fall 2020
With the weather changing, chances are we are updating our closets and adding more sweaters into our wardrobe. It's time to switch up our manicures to match our new fall looks. Below are the top trending nail colors of Fall 2020:
The perfect deep midnight blue color that brings in a darker shade to your look without committing to a black nail.
Olive green is on the top of the list of trending fall colors of 2020, and this deep green goes right along with every other item we've been buying in that beautiful fall color. 
This color might not be the first thing that comes to mind when you think of fall, but Classic Blue is Pantone's color of the year for 2020. This blue polish will take this color of the year all the way through the fall 2020 season.
This golden brown reminds us of the falling leaves and pumpkin spice that comes along with October. It's perfect for pumpkin patch days and cozy sweaters. 
It wouldn't be fall without a deep red that complements every cream sweater in our closet. This ruby shade is perfect for fall and is also a budget-friendly, very affordable polish.