4 Ways to Stay Productive When Working From Home
Over the last month, many of us have been practicing self-isolation and social distancing due to the current pandemic. A lot of us are still adjusting to "Zoom University" or virtual learning. Though switching from a face-to-face class to an online platform may be difficult, here are some tips to keep you on track!
1. Find your perfect study spot.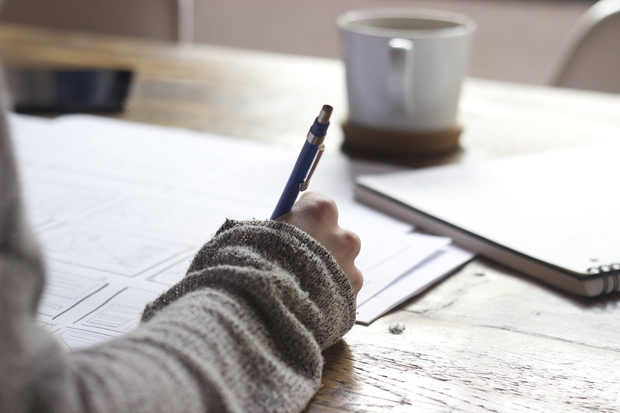 Though the typical spots like libraries or local coffee shops are unavailable during this time, this is the perfect opportunity to create your own! Grab your caffeinated beverage of choice and prepare your space. Make sure there are no distracting objects in your surroundings. A tidy space makes for a more concentrated mind. This space can be your bedroom, kitchen counter, or home office! As warmer days are approaching, you can also designate the outdoors as your working area. What better way to get work done than being outside in the fresh air?
2. Go about your normal morning routine.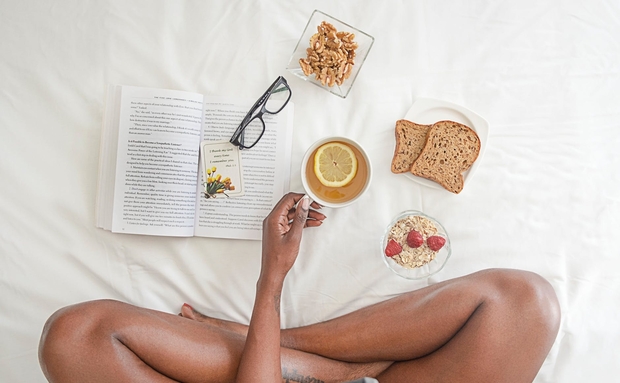 This may seem silly being that you have nowhere to go, but you are way more likely to get your work done if you follow your normal morning activities. Doing one productive activity in the morning sets your mood for your entire day and will make you way more motivated. Get up, make yourself a good breakfast, get dressed (even if it's into a fresh pair of pjs), and start your work. 
3. Make a schedule for yourself.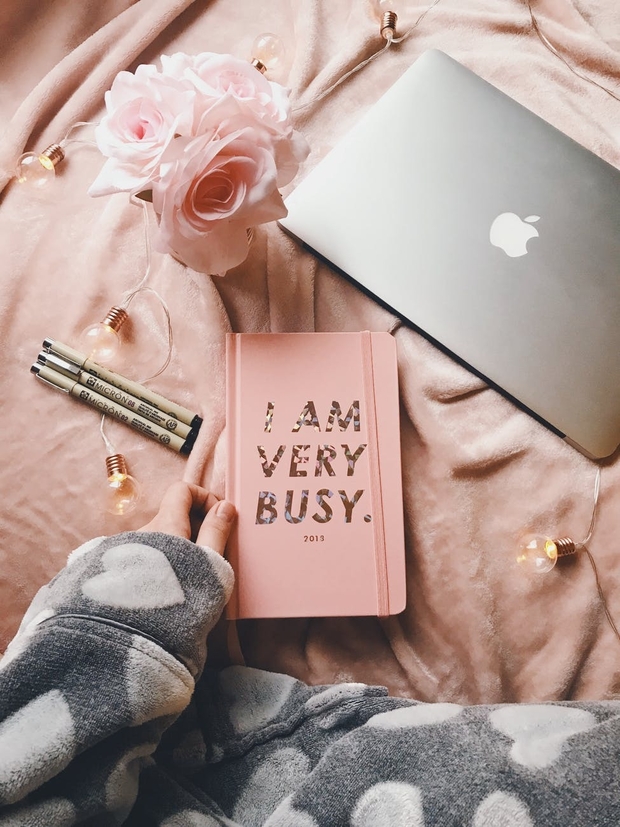 Whether you prefer a digital to-do list like Google Calendar or putting pen to paper, creating a breakdown of what you want to accomplish is super important. I find that I like to make a list of tasks I want to complete for the day in my bullet journal and write what I want to accomplish over the coming weeks in my planner. Once you complete these objectives, go ahead and cross them out! Seeing how much you have actually gotten done feels really good.
Some cute planners I've seen that you can order:
Urban Outfitters Daily Planner Journal 
Anthropologie Wit & Delight Stay On Track Spiral Deskpad
Rifle Paper Co. 17 Month Planner 
4. Get rid of potential distractions.
This might be the hardest step when working from home. Our phones are often the largest culprit. I tend to put mine on silent, as well as move it so that it is out of sight. This way, I'm eliminating that tendency to pick it up as soon as I see a new notification. Living with other people can be a challenge as well. Don't be afraid to let your family or roommates know you're busy! I live at home with my family and they often want to hang out when I have work to get done. I made a sign for my door that says "Working :),"  so that  they won't ask me to do something because they know how tempted I may be to say yes.