@acurebeauty via Instagram
This $10 Face Scrub is Like a Spa Day in a Bottle
Stop what you're doing right now - this face scrub is about to change your life. I first tried the Acure Brightening Facial Scrub back in 2015 when I received a sample in a Birchbox. I remember loving it, but never purchased the full size when my sample ran out. Luckily for me, last year I stumbled upon a Cosmopolitan article raving about it and I headed to my local Target in order to reunite with my long lost love.
I've used a lot of facial scrubs - a LOT - and this one is by far my favorite. First off, it's sulfate-free, paraben-free, and vegan, so can be sure you aren't putting any dangerous chemicals on your skin.  My skin is extremely sensitive and prone to breakouts and this scrub hasn't irritated it at all. The scrub contains natural ingredients like sea kelp and lemon peel that naturally exfoliate the skin as well as brightening madonna lily leaf and French green clay to draw out impurities, leaving you with a glowing complexion. The tiniest drop goes a long way - I've had my bottle for around a year and it's still halfway full. The best part? It only costs $10 at Target.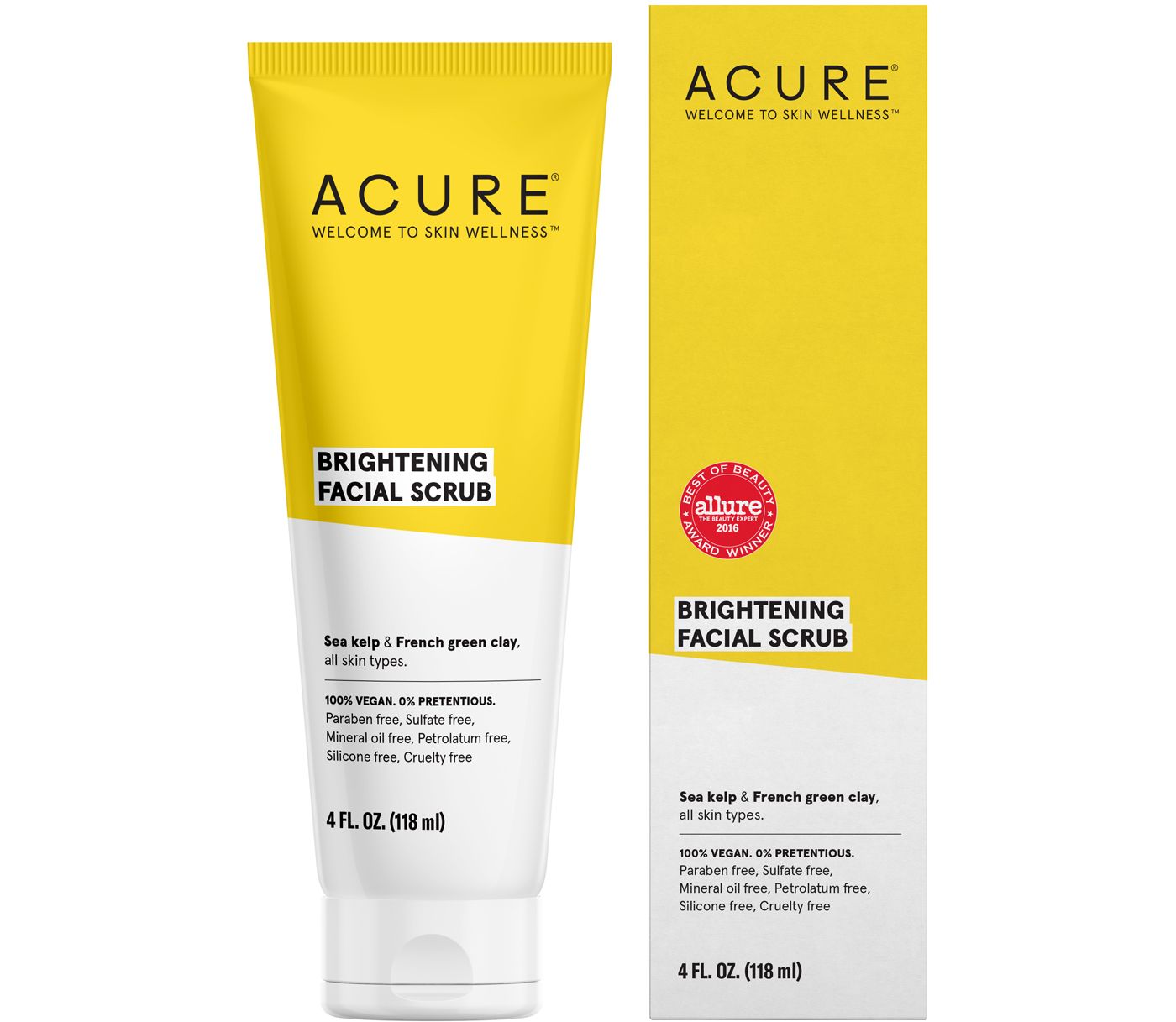 Acure Brightening Facial Scrub, Target, $10, shop now
I am convinced the Acure Brightening Facial Scrub is the only scrub I ever want to use for the rest of my life. I love to use mine in the shower 2-3 times a week then follow up with a face mask and my skin has never been softer or smoother. If you're looking for the perfect scrub to add to your skincare routine, look no further than Acure. Trust me, your skin will thank you.