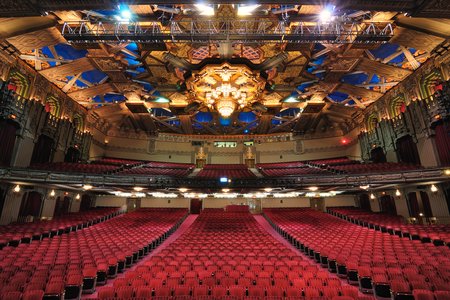 Sabrina Carpenter is Cady in the Broadway -Mean Girls- and We Couldn't Be More Excited!
Hi Collegiettes! Hope you all are ready for a fun and restful spring break! One thing I am super excited about is going to see Mean Girls on Broadway! We also are so excited because Sabrina Carpenter is now playing Cady. 
Sabrina Carpenter will be playing Cady Heron from March 10th until June 7th- only 14 weeks! This will also be her Broadway debut, and we could not be more excited. Carpenter has been in the spotlight for the last several years, starting with her role as Maya Hart on Girl Meets World. She now also has two albums out, and we cannot wait to hear her sing the Mean Girls soundtrack! 
Similar to the movie, Mean Girls focuses on Cady Heron as she attempts to live a normal life moving from Africa to the United States, and entering public school. The musical showcases Heron and her two friends, Damian and Janis, and their attempts to infiltrate the Plastics, the idolized "it" girls, but soon learn that taking down Regina George comes with many prices. 
We could not be more thrilled to see Sabrina Carpenter take on her Broadway Debut and see what she does with the role! This will be my first time seeing the show, so I am thrilled to be seeing it with her as the lead. 
Have a great spring break ladies!