NEFAIRE: The Best Place to Feed Your Skin
We recently had the pleasure of stopping by Nefaire, a skincare brand built on helping people achieve their most flawless skin. It's located at 141 Post Road E, in Westport, and is only about a 15-minute drive from campus. Nefaire is a fresh and new take on skincare: they aim to connect wellness and lifestyle with skincare. A big part of what they do is make luxury skincare accessible and a part of everyday life. They offer a variety of services to work towards this goal.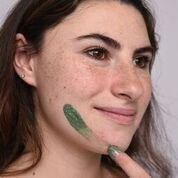 At Nefaire, you can get a personalized facial, because they believe that everyone's skin is unique. Nefaire understands that one single product isn't going to change your skin. Not only do they take into consideration the state of your skin (aka dry, oily, acne-prone), but also your diet, lifestyle, and habits and how these aspects of your life affect your skin. This is what separates Nefaire from other skincare brands: skincare, to them, is self-care. These facials can be seen as a secondary skincare service, as Nefaire uses this time to guide customers in the direction of better skin. Nefaire really works to improve customers' skin by explaining what they're putting on their skin, why it works, and how they can continue to treat their skin at home.
 Nefaire recently launched a brand new line of face masks. It includes 3 different types of masks, each targeting a specific type of skin. These are the same masks they use in the personalized facials, and each mask comes with a booklet with Nefaire's recs for lifestyle choices that will help maximize mask results. We were lucky enough to try (and giveaway!) some of their new masks, and all we can say is WOW. Not only is the product itself easy to work with and felt amazing, but the information booklet? Game-changer. It was so informative and helpful to tell us what to do after we washed the mask off. I've never really thought of skincare as an ongoing part of our lives- after I do my nighttime skincare routine, I thought I was good!
 One of the coolest projects that Nefaire is working on right now is a digital-dermatologist. The idea stemmed from the fact that booking an appointment with your dermatologist can be tricky. Sometimes they can't fit you in for months, the price is too high, or you just aren't seeing results. This digital concept would allow customers to access expert dermatologists at any point, making skincare that much more convenient. This concept would make it that much easier to integrate the principles that Nefaire was founded on into your daily routine. Make sure you visit www.getclearhealth.co if you're struggling with breakouts or chronic acne- this is the landing page for their digital-dermatologist concept!
 With Nefaire, you definitely get what you pay for. The amount of personalization that goes into every mask and facial is amazing. It shows how much Nefaire really cares about making everyone feel happy and confident in their skin. When you decide you're ready for the best skin of your life, use code "hercampus" to save 15% on all masks! Below are allllll the fresh links you need to connect with Nefaire:
Visit www.nefaire.com for products, services, and to take their skin quiz (umm how fun?!).
Visit www.skinfoodmag.com for Nefaire's blog that they just launched!