The Bachelorette Trailer Just Dropped and We Couldn't Be More Excited!
The trailer for season 15 of The Bachelorette dropped last week and we are ~beyond~ excited!
Although Hannah Brown (aka Hannah B., aka Hannah Beast) did not find love with Colton Underwood on season 23 of The Bachelor, she has been given the opportunity to find her future husband as The Bachelorette!
The ~dramatic~ trailer begins with Hannah walking through an enchanted forest to the song "You Don't Own Me" by Grace and G-Eazy. She is dressed in a pale blue ball gown, sparkly tiara, and of course, a beauty queen sash. Hannah was crowned Miss Alabama in 2018, however, it seems as though ABC wants us to forget about her previous title.
While Hannah is walking, she removes the tiara and lets her hair down. The tiara falls to the ground and roses appear, creating a trail behind her. She then takes off her beauty queen sash and proceeds walking, leaving it all behind.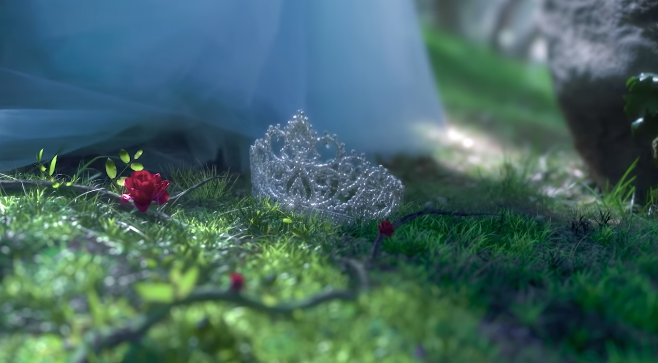 Finally, Hannah removes her huge tulle skirt, leaving her in a sleek off-the-shoulder jumpsuit. As she looks back at the skirt falling to the ground, the question, 'Think you know her?' appears on the screen, followed by the response, 'Think again.'On the last season of The Bachelor, we learned that Hannah will do whatever it takes to find love that she deserves. This trailer shows how Hannah is shedding her beauty pageant filled past and removing all previous labels put on her as she steps into her new role as The Bachelorette.
It is safe to say that we will be meeting an entirely new Hannah this season of The Bachelorette, and the premiere on Monday, May 13th can't come soon enough! We are so excited to see what this season has in store for Hannah Beast!
If you haven't seen the trailer yet, check it out here!