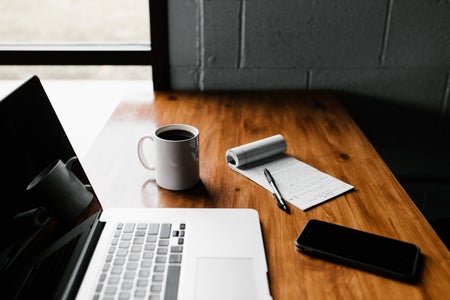 5 Tips to Stay Focused and Prepared for Finals
 It's pretty crazy to imagine that we're already at the end of this rollercoaster semester. Online university is almost over for the summer, and it may feel hard to keep up the motivation for finals! Here are 5 tips to stay focused and prepared for the final stretch!
1.Make a study schedule! Make yourself a schedule of when your finals are and plan ahead on what you want to get done each day. This will keep you organized and on track so that you don't binge too many Netflix episodes or become the next Master Chef. We're almost at the end of the semester, so we just have to push a little more!
2.Have a daily checklist. Along with a study schedule, it's important to incorporate a daily checklist of things you have to get done both work and non-work related. The satisfaction of crossing off each of your to-dos will help you stay focused and prepared for your final exams!
3.Take breaks! You don't want to drain your brain by cramming or studying all day, everyday! Make sure to take short 20-minute breaks every few hours to recharge and debrief. Have a snack, play with your pup, or sit outside for a little bit to catch some fresh air!
4.Coffee, Coffee, Coffee! I don't know about you, but one of the distinct smells that come to my mind when I think about finals is COFFEE! Caffeine makes the world go around during finals season, so get your brew on and set yourself up for successful studying!
5.Exercise. It has been shown that exercising can help to relieve stress and give your body a much-needed break from all the information it's trying to absorb. Start your mornings with a quick jog, yoga salutations, or any other workout of your choice. Get those endorphins pumping and let that stress go!
Good luck on finals! We are almost there ladies… just one more week to go! You got this! Summer time is approaching soon.
HCXO, Collegiettes!