5 Healthy Options for the Ultimate Snacker
Being a busy college student takes a lot of energy! If you're anything like me, you probably have to eat all the time in order to keep yourself up and running. Snacking in between your bigger meals is completely normal. If you're feeling a little bit guilty about your snacking habits or just want to improve your diet to feel healthier overall, here are 5 healthy options that I have tested myself and found delicious.
1.Rice Cake with Peanut Butter
A large rice cake with a little bit of peanut butter or almond butter spread on top is the perfect small snack! It's light enough to eat right before a workout but still filling enough for extra energy. This is also a great gluten-free option, and one rice cake is only 50 calories. My personal favorite is a Quaker's Apple Cinnamon Rice cake with Jif Natural Peanut Butter.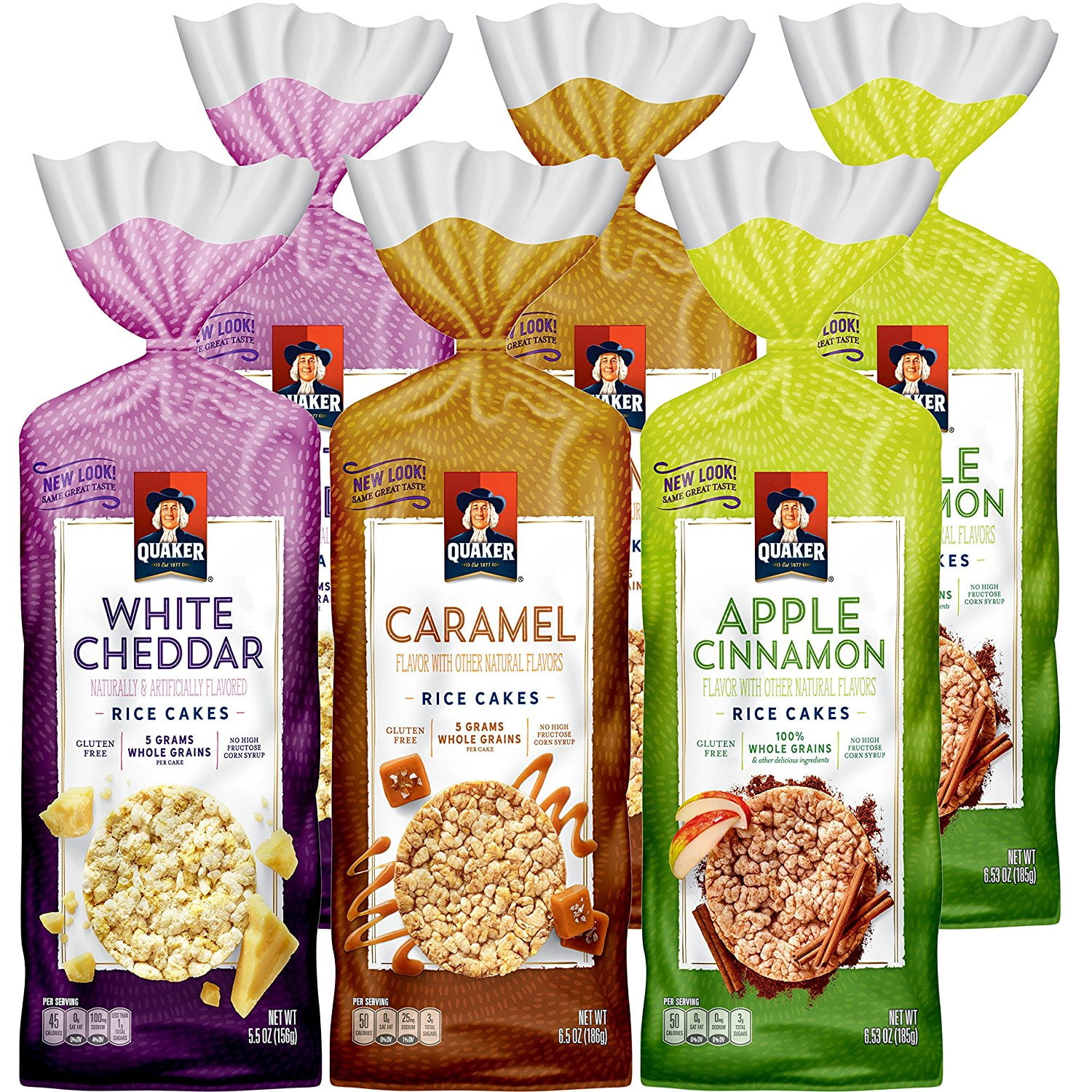 2.Barbeque Almonds
Craving a big bag of Barbeque chips? Reach for Blue Diamond Habanero BBQ Almonds instead. When I say these taste better than the actual chips… I'm not lying. A handful of these will keep you fuller for longer, with 6 grams of protein per serving and zero trans fat. I always have these on hand when I watch TV at night!
3.Sweet Potato Tortilla Chips
Upgrade your traditional chips and salsa to a healthier munching snack! The brand Food Should Taste Good's Sweet Potato tortilla chips have just 6 ingredients in them and are truly addicting. They pair great with any organic salsa and are preservative and gluten-free.
4.Bananas with Sunflower Butter
For all the ladies who still eat at the Tully, this is a great snack for when you don't feel full enough after a meal, or want something sweet but healthy for dessert. A small banana sliced up with a scoop of Chocolate Sunflower Butter to dip it in (found near the bagels) is easy, delicious, and guilt-free. My friends and I are all hooked on this treat! It's also vegan, organic, Non-GMO, and nut-free.
5.Crunchy Chickpeas
Unlike traditional hummus, which goes bad, if you don't eat it on time, a bag of crunchy chickpeas will last in your room or kitchen for much longer and have the same yummy benefits! As a plant-based protein, these peas will keep you full between meals and are also vegan, Non-GMO, and locally grown in the USA. They are available in 6 different flavors, but my personal favorite is the Sweet Sriracha! 
These are some of my favorite go-to snacks when I start to get hungry during the day. These items can all be found at the local Fairfield Stop and Shop (and the sunflower butter option is right at the Tully!), so anyone can get their hands on these healthy options! I hope you try them out!
HCXO, Collegiettes!