During these times of lockdown, it is very likely that your average time staring at a screen has gone up. With learning and working online and hours to spend watching Netflix (or other streaming sites available, of course) it is so easy to sink into a purely on-screen world. Our brains may feel too busy, and our sleep may have been effected by the state of things, but reading for pleasure could really help. A 2009 study from researchers at University of Sussex showed that six minutes of reading reduces stress by 68% (insider) and "a group of researchers measured the effects of yoga, humor, and reading on the stress levels of students in the United States. They found that 30 minutes of reading lowered blood pressure, heart rate, and feelings of psychological distress" (Healthline).
If, like me, you feel like escaping into another reality here are some brilliant books by female authors: 
Such a Fun Age by Kiley Reid
These books are listed in no particular order, apart from this one. Many of my friends will have heard me rant and rave about this breath-taking book. It takes the top of my list as it is probably the one I recommend most of all. If I could thrust a copy into your hands at this moment, sit you down with a cup of tea, and lay out plenty of snacks, I would have no doubt that you would have the most perfect afternoon. 
The book tells the story of Emira, and the woman she babysits for Alix, but it explores so much more than that: a book "about power dynamics, race, social commentary, and also why and how we are the woman we are" (writer and journalist Pandora Sykes). This book had me laughing, cringing, worrying, debating, and at times despairing. It is such a thought-provoking, well-written piece of literature. I would particularly recommend reading this book at the same time as your friends and flatmates because I promise you: you will want to talk about this one! 
The Guardian branded this book "Essential" and I have to agree. 
The Confession by Jessie Porter 
The story threads together two narratives, thirty years apart. One is of Elise and her love affair with an older woman called Connie, which takes her to LA, meeting a host of characters and spinning her life into unexpected directions. The other is of Rose, who has made it her mission to discover as much as she can about the mother she never knew, which throws her into the path of Connie. 
I really enjoyed reading this book, it was successful in making me desperate to know what was going to happen next. I loved the balance of two narratives, one of a world familiar to me, the other an unknown I could drop into. What was particularly fascinating, for me, was the relationship between Elise and Connie. It struck me how rarely I have read (particularly considering I study English) complex, well-observed, and detailed same-sex relationships, especially between two women. If you have been struggling to concentrate recently and do not feel up for a book quite so long as this (480 pages) I will only say that it was so diverting that the pages flew by.
This book also has the endorsement of Vouge: "Stylish and riveting […] gripping" and Elizabeth Day: "Dazzlingly good . . . Without doubt one of the best novels of recent years".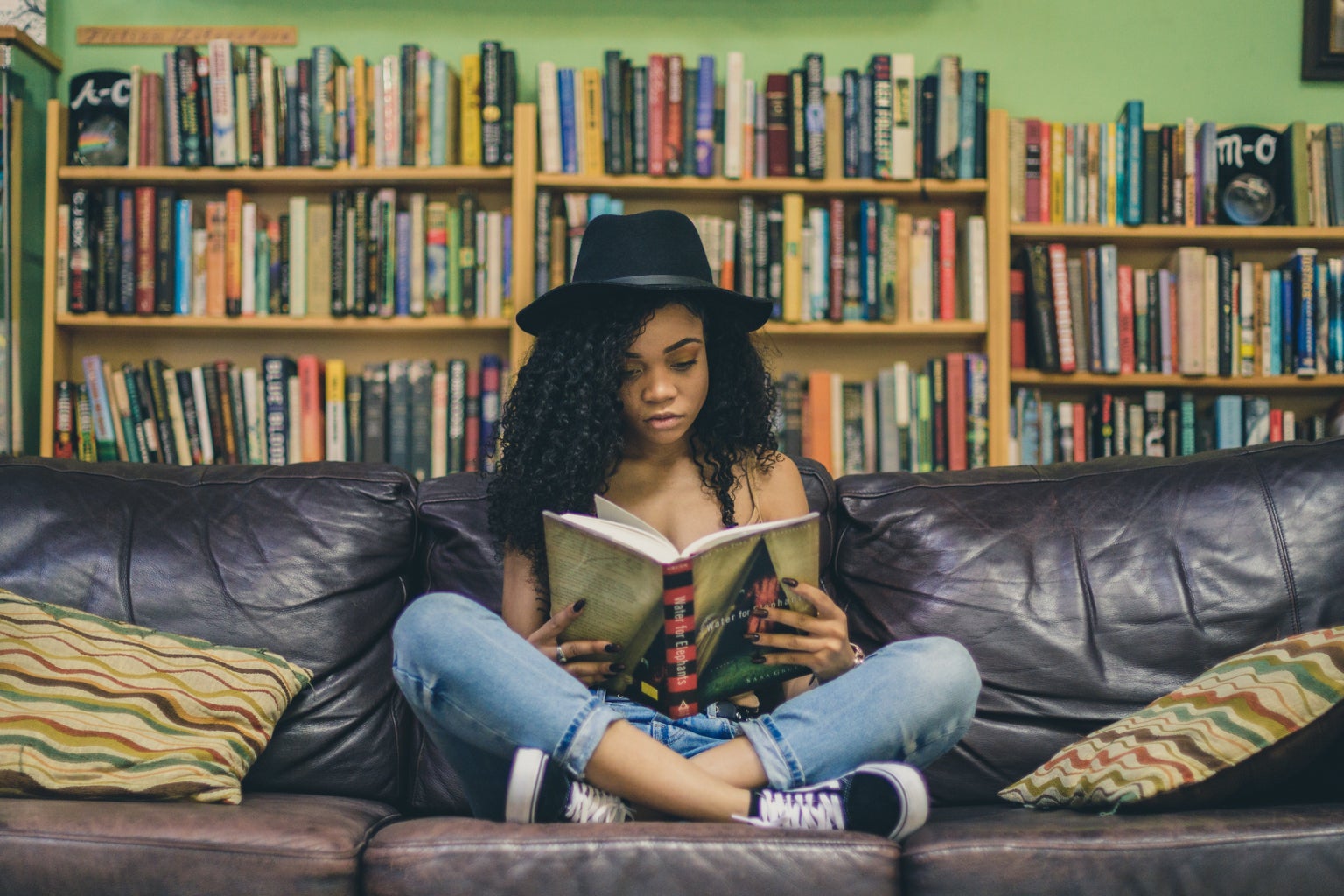 Heartburn by Nora Ephron
A short and sweet option is this novel by the magnificent Nora Ephron, who wrote When Harry met Sally and Sleepless in Seattle (both of which I would highly recommend!). 
The novel is based on Ephron's own life as she and her protagonist Rachel share this devasting event: discovering her husband is in love with another woman whilst pregnant with his child. Despite this awful circumstance both Ephron and Rachel are full of humour, wit, joy, and at times razor-sharp observations that are both cruel yet hilariously accurate.  Plus, there are a sprinkling of recipes between the ebbs and flows of the plot. 
I found Heartburn an incredibly easy read which made me laugh in spite of myself, which is especially necessary these days. This book is beloved by many, as Stylist magazine puts it: "Heartburn took the most miserable personal situation and made it hysterically funny, inspiring and utterly relatable to women of all ages". 
Of Love and Shadows by Isabel Allende 
I have not always loved Allende's books – there have been books, I have to say, I have been quite bored by, and others I have adored, and this is the latter. 
This is a difficult book to sum up in a few lines as it weaves many threads together: a love affair; an adventure; a military dictatorship; a mystery of a girl rumoured to have miraculous powers; a disappearance; and much more I might well have forgotten just now. I read this book a few years ago, and yet I still think of it whenever I think of that gratifying feeling you get when you know you are reading a truly enjoyable book. This is the only book on this little list which has elements of fantasy and magic, Allende is absolutely brilliant at balancing the natural and the supernatural in such a way that I could not help but be drawn into the world of this story. I am almost certain that I should reread this book as soon as possible as I am sure that I will be able to better appreciate Allende's exploration of lives under a dictatorship, and the fascinating ideas and events going on in the background of this novel. 
If you need further incentive, the New York Times wrote of this book: "when you've successfully mingled sex and politics with a noble cause, how can you go wrong?" and The Washington Post proclaimed: "the people in Of Love and Shadows are real, their triumphs and defeats are so faithful to the truth of human existence […] This is precisely what fiction should do". 
There are so many incredible books available online that shops being shut shouldn't stop you from enjoying some fantastic fiction, especially by women!