Infinitely awaiting the next catch up 
In keeping with the general, admittedly sexist, message of He's Just Not That Into You, I'm sure I am not alone when I say that, since entering the world of boys and dating, "if he wants to talk to you, he WILL message you". Without pointing out the obvious issues with this argument and embarking on a #menaretrash rant, I suppose there is some truth to this. However, what isn't very helpful is getting a message once every three months, I mean talk about mixed signals. I have had this recently with a boy who was four years above me when we were at school. He was the year above my brother and probably said about six words to me in the past six years, UNTIL this summer. I was at a friend's 21st and he was there as a plus one of her older brother. Now I had received a few messages around six months earlier making strange and very random small talk. So, I wasn't as surprised as I might have been when he asked me, several drinks later, to go for a 'catch up' under the willow tree at the top of her garden. I know what you're thinking – what would we have to 'catch up' on bearing in mind we really don't know each other that well. It wasn't so much of a catch up as him telling me that he had always fancied me but never acted on it because, you know, he was 18 and I was 14 etc etc. He proceeded to kiss me which, I won't lie, wasn't unpleasant but I was completely startled and suggested we returned to the dance floor. He messaged me the next day saying how it was nice to 'catch up' and I replied very politely saying how random but indeed enjoyable it had been and what he was now up to? It's now November. I am yet to receive a reply.
 The Summer Romance that is well and truly down the drain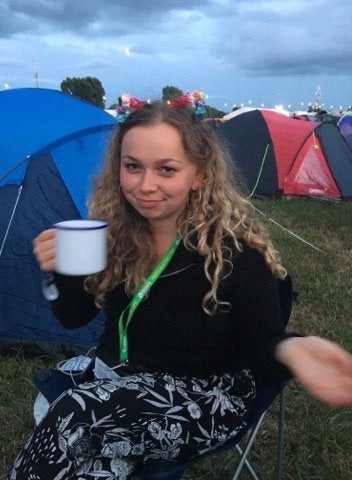 Picture this – you've just finished first year at University, looking forward to the summer ahead, when the day after you get home your boyfriend breaks up with you. Anyhow after a week of listening to Spotify's heartbreak playlist on repeat, I decided that downloading Tinder and Bumble was the way forward. A short while later I came across a lovely boy called Ben* which after a date or two developed into borderline 'seeing each other', you get the jist. There was never real feelings, but good vibes and good chat. However over text this guy was an absolute nightmare, he would literally never reply, I would double/triple/quadruple text (I was daring back then 😉). Anyhow I went off to a week-long festival over the Bank Holiday and on my first day there was relatively frequent texting, all of which was 100000% answerable. But I suddenly didn't hear from him until I double text him 6 DAYS later. His excuse for this ridiculously long reply was 'you don't want to be talking to me while at a festival'. A mere two texts down the line, I've never seen or heard from the guy since. Literally a good 6 weeks of effort down the drain.
The Snakey Scouse
It was the end of Summer when my friend and I went on a sightseeing and partying trip around Europe. Our last stop was three nights in one of Berlin's party hostels. It was night two, when four Scouse lads entered our doom and trust me one of them was absolutely drop dead gorgeous, I was on a mission. Anyhow on night three, we all went on a bar crawl, in the midst of the night James* and I took left to go back to the hostel together. After some deep chat and spooning, I was in luck. Post Mission accomplished James was insistent that he took me out on a date, however there were a few barriers, the 500-mile distance and my imminent departure home just a few hours away. Afterwards we exchanged a fair few texts, mostly centred arranging a weekend together. After a good couple of weeks he dropped off the face of the earth. At the time it was a bit of an ouch, but in hindsight the student budget definitely couldn't afford those treks up North. Even so a text saying this isn't my cuppa tea wouldn't have gone a miss.
*names changed to respect privacy