Staying Active While Travelling
Going abroad for a holiday or travel can be a great break from normal life and the daily routine. It is often a chance to relax and wind-down, spend time with family, and eat delicious food by the beach. However, it also often means access to the gym and opportunities to exercise are limited, instead perhaps swapping this for a week of sitting on the beach and chilling out.
While it is incredibly important to take the time to rest and allow your body to recover, there are many who still want to remain active while on holiday, and that is completely fine too. I personally love to stay active while away as I find that exercise is beneficial not only for my physical health but also for my mental health. Having an opportunity to workout or go for a run on holiday is another way that I relax and clear my head, and it probably makes me a nicer person to be around too! Here are some ways that I have been able to incorporate an active lifestyle into my travels so far:
1)    Get outdoors!
The best way to explore a new city is to get out and about. So many cities have walking tours or bike tours available which take you around all the main sites in the city. I did an excellent cycling tour in Boston last summer which allowed us to see so much of the city that would have been impossible on foot. Walking or bike tours are also much more fun than sitting on a tourist bus and been driven around the city!
If you are really keen, companies such as On Foot Holidays do some great walking and cycling holidays where you walk/bike from one location to the next each day, and you can tailor them to your own preferences and abilities. My family and I have been on a walking holiday in Croatia, Austria, and Crete, and a cycling holiday in Spain and Italy – all were excellent.
2)    Go for a run
"Urgh cardio!" I hear you cry... There are so many reasons why taking your running shoes on holiday with you is a great idea; first of all, they barely take up any room in your suitcase – plenty of room left for all of those holiday outfits! Secondly, you can run absolutely anywhere so there's no need to worry about finding a gym near you.
Running is also a great way to get out and explore your surroundings, especially when abroad where there are often stunning sights and great weather. Not only this, but going for a quick run first thing in the morning will take very little time out of your day. You could be up and out before anyone else has even stirred, and still have the whole day to enjoy with friends and family without worrying about finding a time to fit in some exercise.
3)    Choose a hotel with a gym
If you really want to have access to a gym on holiday, there are endless options available in most major cities and most hotels. Staying in a small boutique hotel, a hostel, or an Airbnb may be a little more difficult, although it will still be possible to find gyms where you can buy a day pass in most places.
When I visited Buenos Aires recently, I found an abundance of very high-quality gyms where I was able to go to a class or for a quick early session before a day of exploring the city, all for a very reasonable price.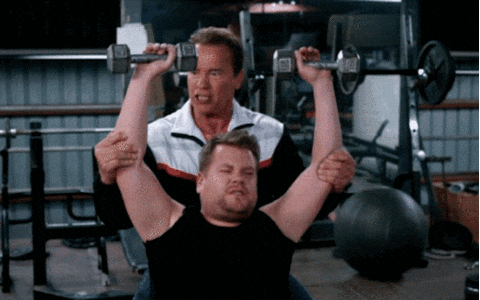 4)    Come prepared!
If you are going abroad somewhere where there won't necessarily be a gym, or you are perhaps moving around a lot, it is still possible to exercise.
There are hundreds of at-home workouts available on YouTube, so as long as you have WiFi, you're sorted. I also tend to throw in a skipping rope and my resistance bands if I know I'm going to a gym-free zone as they take up hardly any space in my bag and I know I can still create a good workout to get my body moving with these two things. Again, check Instagram or YouTube if you need a little inspiration.
5)    Embrace the holiday vibe
Ultimately, it is your choice whether or not to exercise while away. If you know it will make you feel better, help you to relax a little, and genuinely make you feel good then go ahead, but also don't be afraid to take a few days off. Our bodies need time to rest and recover, especially if you are someone who exercises a lot.
This can be hard to accept for some people – I certainly struggle with this at times still, but I also know that a few days away from the gym will have very little effect. In fact, a few days rest can often be very beneficial to your training and you will come back even stronger and more motivated than before!
If exercise is your religion, then you do you. If you need a reminder that rest is ok, in fact it is good, then that's what I'm here for too. Enjoy your travels and make memories that you will cherish forever.
If you feel anxious about breaking from your routine and 'controlled' diet when away, or feel a compulsive need to exercise to 'burn off' those holiday calories, this may be a sign of something more complicated and serious. You can find advice and support here, or seek out your University Wellbeing service.