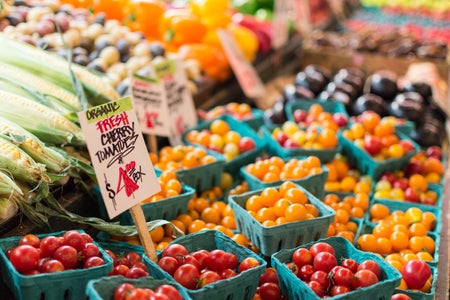 How To Eat More Sustainably
January was the month for vegans - more than 500,000 people took part in Veganuary this year, which is 100,000 more than in 2020. It has been proven over and over again that the single biggest thing we can do as individuals, to lead a more sustainable life, is to reduced our meat and dairy consumption. So what now? January is over, and whether you opted for a plant-based diet or not, many of us are conscious of finding a more sustainable way of life for the future. The reality is that sustainable living is actually not that difficult and can be achieved with only a few small tweaks to your daily habits.
1) Meatless Mondays 
If you didn't jump on the Veganuary train, then perhaps Meatless Monday is a great way for you to start eating a more plant-based diet. A study by the University of Oxford found that cutting your meat consumption could reduce your carbon footprint by up to 70%, which is huge! Use it as an opportunity to try out a new recipe with your lockdown housemates, you could even take turns at cooking.
Social Media is full of simple and delicious vegan recipes that are quick to make and cheap too. HappySkinKitchen is one of my favourites, as are Madeleine Shaw and Deliciously Ella.
2) Swap out the milk
Have you been down the UHT milk aisle recently? It's been over-run by "not-milks", and the options are endless. A regular milk drinker or not, you may find an alternative that you actually prefer more! There's Oat, Soy, Almond, Cashew, Hazelnut, Coconut, Rice, and various combinations of all of them...
Oat and Soy milk rank quite close for the most sustainable alternative, and both are good substitutes for regular milk too. Unsweetened almond froths like a dream in your coffee, hazelnut and cashew are perfect for hot chocolate or a cheeky, creamy addition to your morning oats, and coconut is the plant-based cook's best friend. But find what works for you, and don't be put off by the price as many of the own brand cheaper alternatives are just as good as the more expensive ones.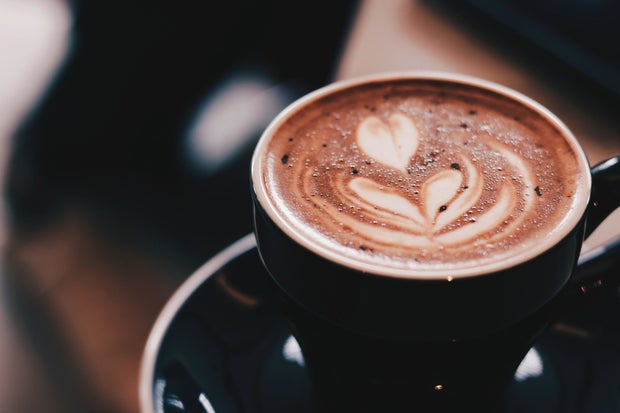 Photo by Kevin Menajang from Pexels
3) Shop at the bulk store
It's worth finding out if you have a 'bulk store', sometimes also called an 'eco-store', near you. It will save you a lot of time and money, but it will also hugely reduce the amount of single-use plastic in your weekly shop. Bulk stores have a sort of pick-and-mix for grains and pulses where you can refill your supplies as much as you need. Bring your own containers (here is where the aesthetic cupboard mason jars come out) and grab that 2kg of rice or pasta that every student needs...
Bulk stores often end up being so much cheaper than the supermarket for the simple fact that you can buy more in one go. They're great for foods like oats, rice, and pasta, and they often also have dried pulses and fruits, meaning that you can save on single use plastic and tins.
4) Find your local market
Similar to the bulk store, shopping at your local market could save you some serious pennies and a whole lot of plastic. While supermarkets a definitely getting better at putting less fruit and veg in plastic bags and wrapping, it's still pretty tricky to do a weekly shop without buying anything in plastic wrapping. 
A local market will not only be fresh, locally grown (support those small businesses!), and plastic-free, but also often more affordable and you can definitely snag some good bargains. Make sure to bring your own bags, whether reusing left-over plastic or going full #farmersmarket vibes and showing off you eco-friendly string bag. It also makes for a therapeutic morning's adventure, especially if there's the chance for a takeout coffee too.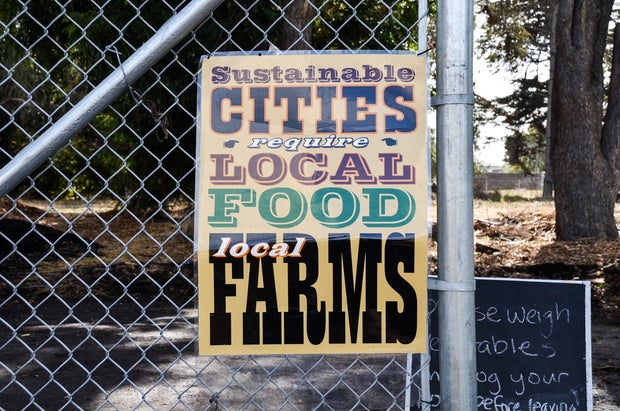 Jocelyn Hsu / Spoon
5) Daily habits
In a normal world, we'd be out and about at work or University, grabbing a coffee here and a lunch there. Investing in a keep-cup is one of the simplest ways to be more sustainable, and they're not expensive. Neither is getting yourself a reusable water bottle - it doesn't have to be Chilly's, there are so many out there and they'll last you a lifetime. One step further would be to also buy some bamboo cutlery, such as a soon or fork, to have in your bag while your on the move for those times when you grab a quick salad from Pret and are confronted by the plastic cutlery. There are some great sets available online with bamboo cutlery and straws, which are also perfect for travelling. Now is the perfect time to invest in these sustainable hacks.
6) Get your gardener on
I'm not talking full-on Alan Titchmarsh here, it can start small. If you're short of space, buy a few herb plants and pop them on your window sill. They'll save on always buying the fresh stuff in plastic and they'll make all those vegan meals taste extra delicious. If you have a garden at home, why not try growing some veggies this summer? It can be surprisingly fun, and there's nothing quite like eating the produce reared by your own hands. Even better, start a compost heap. It doesn't require much work or space, and it's a great way to use your food waste in a sustainable way. The compost can also be used to make all those beautiful vegetables grow too!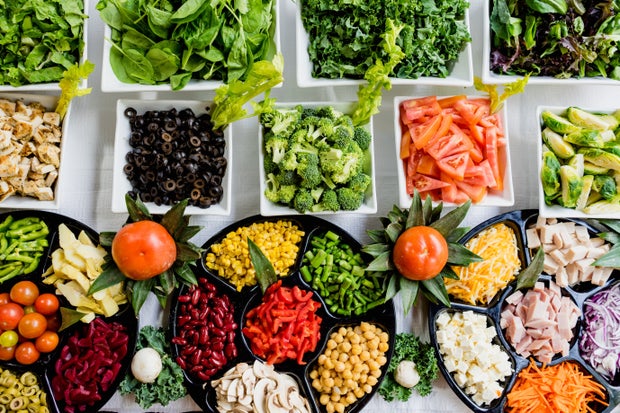 DAn Gold/Unsplash
7) Sustainable Beauty
Sustainable beauty isn't just about sourcing more sustainable beauty products, but also about generally reducing the amount you use. First, go full Marie Kondo on your bathroom cabinet and work out what you actually use and what's just there for decoration. Then start experimenting with more sustainable alternatives. 
There are lots of brands to choose from, and some are more sustainable than others, but the main aim is to reduce where possible. There are also a few simple swaps you can make;
Try out a shampoo bar
Switch to a muslin face cloth for cleansing instead of single-use cotton pads.
Use a bamboo toothbrush 
Start using a soap bar instead of shower gel
Find a store/brand that lets you re-fill your beauty products when you run out.
Lush is championed as a eco-friendly beauty store for its minimalist packaging, re-usable tubs, and vegan-friendly products. Many eco-stores also have their own brand of soaps, shampoos, and more, which you can refill when you need with your own containers.
8) Sustainable travel
Ok, so we can't all be Greta Thunberg and sail across the ocean every time we go abroad, but there are still ways to be more conscious about our daily travel habits. Do you need to drive? Could you walk or cycle instead? Public transport is also considered more sustainable than cars, or at least would be if we all used them more!