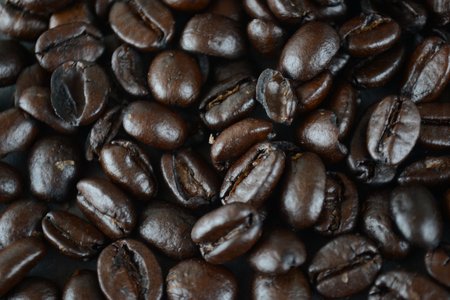 What K-Cup You Should Drink Based on Your Mood
I don't know about you, but since corona has been keeping us all inside, I have been drinking an absurd amount of k-cups. Usually, I am the type to go out for a coffee and then start my day, but I have been shifting to making my own and then changing into a second pair of pajamas before logging onto class. This week I wanted to write something but had absolutely no clue what to write about, and my amazing sister, Mariella, gave me the idea of what k-cup you should drink based on your mood. Due to the surplus amount of k-cups in my house, I thought, why not?
If you're feeling bitter
Drink a dark roast. This is a coffee that will absolutely match your personality and help you to not feel  alone in your mood. A good k-cup for this would be Starbucks brand Sumatra to just give you the extra edge you definitely need on the bitter days. 
If you're feeling happy
You deserve something a little sweet on these days, so I suggest a nice french vanilla with maybe an extra scoop of sugar. My suggestion is Green Mountain's French Vanilla so your coffee is as sweet and as kind to you as you are to your Keurig machine on your happy days.
If you really want to impress your zoom class
Easy, make yourself a caramel macchiato get that extra froth on top, and put it in a clear glass so that everyone thinks you have your life together. Maybe even do some makeup if you're truly looking to impress someone. You have all the resources to truly build up how together your life really is. My suggestion for a k-cup is Gevalia Caramel Macchiato, AND you can add in the extra froth packets depending on how far you're willing to go.
If you feel like just not leaving the bed
You deserve three espressos in bed. This, and then once you get up, a k-cup of hot chocolate. You need the energy and also the sweetness and happiness of hot cocoa with whipped cream to make you feel a little better on the days when things are a little extra hard. For the espressos, I suggest Lavazza Perfetto Espresso Coffee and just start with that; next, the Swiss Miss Hot Chocolate k-cups. You cannot go wrong with Swiss Miss and you deserve it all these days. On top of all of this, make sure to take care of yourself and acknowledge that these days are okay. You'll get through them.
If you want to do anything but stay in bed
On these days, do you even need coffee? Go make yourself a decaf so you get your fix, but aren't hyped up on extra caffeine that you do not need. Try a Dunkin Donuts Decaf coffee and put as many sugars and milk in it as you so please. Maybe go run around your yard, and reward yourself with another decaf because you are still staying home practicing social distancing no matter how badly you want to leave.
And there you have it! Just a few suggestions on the different moods that I know I have been going through this quarantine. Drink your coffee responsibly and keep staying inside!