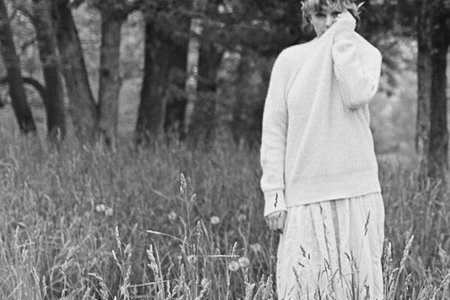 My Favorite Songs off Taylor Swift's Folklore Album
If you haven't already heard, Taylor Swift released her eighth studio album, Folklore, out of the blue this summer. This record is much different than anything we have heard from her before, marking Taylor's first trip into the alternative genre. Over the past few months, Folklore, with its new sound and killer lyrics, has been my saving grace through isolation. Needless to say, this album drop was just about the best thing to happen so far in 2020. While there is not one song I don't absolutely love on this album, I have chosen a few favorites to give my praise to. 
Keep reading for my top 5 songs off of Taylor Swift's Folklore album.
"Cardigan" was released as the lead single on the record alongside a beautiful music video. I love this track mostly for the storytelling and the heartbreaking lyrics, though the music is, of course, phenomenal as well. The lyrics follow the story of teenage lovers, and is speculated to be part of a trilogy of songs on the album, all involving the complications of a teenage love triangle. "Cardigan" is said to be sung from the perspective of a girl named Betty, the title character of another track on the album. She sings this song to her boyfriend, James, who apparently cheated on her. The lyrics are a little bit crushing, but make for a gorgeous story, in true Taylor fashion.

Favorite lyric: "You drew stars around my scars, but now I'm bleeding."

"My tears ricochet" is track #5 on Folklore, which is usually the spot reserved for Taylor's most intense song on the album. This song is jam-packed with emotion, so naturally, it had to be one of my favorites. Picking out the best line from this one is virtually impossible, as every single line is perfect. 

Favorite lyric: "You can aim at my heart, go for blood, but you would still miss me in your bones." 

"August" was the first song that stuck out to me when I first listened to the album. It's one of the most upbeat and fun-sounding songs on the album, and is also part of the teenage love triangle trilogy. I love this song for riding in the car with the windows down when I'm looking to listen to something that isn't too sad. 

Favorite lyric: "So much for summer love and saying 'us' cause' you weren't mine to lose."

"Invisible string" has always been one of my favorite songs on the album from the start, and it's mostly because of the lyrics. Basically, this song follows the idea of an invisible string having blindly led Taylor through all of her infamous bad break-ups for the purpose of finally bringing her together with who she's meant to be with, and it's definitely plausible to assume that Taylor wrote this song about her current lover and British actor, Joe Alwyn. This song is just pure romance at its best, and I can't get enough of it. 

Favorite lyric: "Time, wondrous time, gave me the blues and then purple-pink sky. And it's cool, Baby, with me."

My final, and perhaps my most favorite song is "the lakes." This song was released a few weeks later than the rest of the album as a bonus track, and it did not disappoint. I would say that my emotional connection to this song is stronger than with any other Taylor song. I'm obsessed with the romantic lyrics and sound, so I was immediately in love the first time I heard it. The lyrics talk a lot about the idea of not belonging to society, wanting to run away and be alone with your lover, and distaste for the age of social media and technology. Not only is this a message I'm sure everyone can relate to in some way, but it happens to be the same type of message I have been feeling since quarantine began. This song will forever be one of my favorites from Taylor. 

Favorite lyric: "A red rose grew up out of ice frozen ground with no one around to tweet it."
These are just five of my favorite songs off the album, but there are 12 more tracks you seriously need to check out if you haven't yet! I hope this record gives you as much pleasure and peace as it does for me.