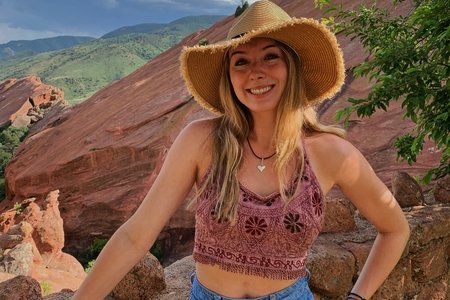 Meet Our March General Member of the Month: Morgan Pappas!
Every month, Her Campus at Emmanuel recognizes a general member for going above and beyond with their attendance, articles, and participation. For February, we chose Morgan Pappas! Read on to learn more about her!
Name: Morgan Pappas
Class year: 2021
Major or interests: Communication and Media studies with a minor in Marketing
Astrological sign: Leo
Why she joined Her Campus at Emmanuel: I decided to join HerCampus because it has always been an interest of mine but in past years had never found free time in my schedule to commit. Now as my days are winding down at Emmanuel, I've decided to start becoming more involved on campus! I really enjoy and respect what Hercampus stands for as a whole and I am excited to finally be a part of it!
What she likes writing about: I have enjoyed writing recently about my time abroad. I also like writing about current trends, events, etc! Especially anything related to social media, fashion, or music! 
What she likes to do in her free time: In my spare time, I love to wander the city! In Boston you can always find something to do or somewhere to go. My go to spot is the Esplanade by the Charles River!
Favorite thing to do in Boston: Going to either the Isabella Stewart Gardner Museum or the Museum of Fine Arts! 
If you want to check out Morgan's writing, you can read her Her Campus articles here. Congrats, Morgan!