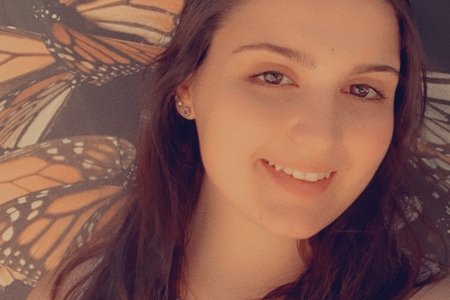 Meet Our April General Member of the Month: Cassandra Pietryski
Every month, Her Campus at Emmanuel recognizes a general member for going above and beyond with their attendance, articles, and participation. For April, we chose Cassandra Pietryski! Read on to learn more about her!
Name: Cassandra Pietryski
Class year: 2021
Major or interests: Biology with a concentration in Health Sciences
Astrological sign: Virgo
Why she joined Her Campus at Emmanuel: I joined Her Campus at Emmanuel in order to become closer with women that share the same values as myself on my campus. I also joined in order to further my writing and get out of my comfort zone. Her Campus at Emmanuel has helped me to become more confident in who I am and what I stand for!
What she likes writing about: I like to write about topics that I feel are helpful to others such as health-related topics. In the future I plan on expanding my writing to include more about my personal experiences like places I've been and things I've done. 
What she likes to do in her free time: In my free time I really enjoy being outside. Especially during this tough time of isolation, it's important to get outside and stay active. My hometown is full of wooded areas and trails, so I've been taking advantage of those. During the summer I like to scuba dive, which has allowed me to have a great appreciation for the ocean and the natural life within it. On a lesser scale, I enjoy painting and binge-watching pretty much anything on Netflix!
Favorite thing to do in Boston: My favorite thing to do in Boston is definitely trying new foods. In Boston we are so lucky to have such a diverse community that is representative of so many different cultures. Trying different restaurants is essential to becoming a true Bostonian during your time in the city! 
If you want to check out Cassandra's writing, you can read her Her Campus articles here. Congrats, Cassandra!