In honor of two years passing  since I adventured to Greece for 10 days by myself, I have decided I am ready to share my experience with everyone. Anyone that knows me knows that I have a deep-rooted passion for travelling and experiencing new cultures. Prior to this trip, I had never travelled alone or even out of the country. This trip was supposed to be an experience that I would share and remember with my childhood best friend, but I ended up venturing off on my own when I arrived in Greece. Being able to spend this time with myself in a beautiful country was one of the most amazing experiences, and I am excited to share some of my favorite parts of the trip as well as the amazing self-growth I had the opportunity to do! 
At the start of 2019, I was a sophomore in college. I was unsure and insecure; I also lacked the confidence I so desperately needed to have. I remember going to the airport in tears because I was so afraid to be alone. After a thirteen hour flight, I landed in Athens, Greece around 11am and saw my best friend waiting for me. I no longer wanted to cry and I was excited to get out into the city. The feeling of walking through Athens for the first time is something I will never forget. I was at so much peace with myself in a way I had only ever heard other people talk about. Being able to see the Acropolis with my own eyes was something I never imagined being able to do even in my wildest dreams. My eyes were sparkling, I had a giant smile on my face, and my heart felt so full for one of the first times in a while.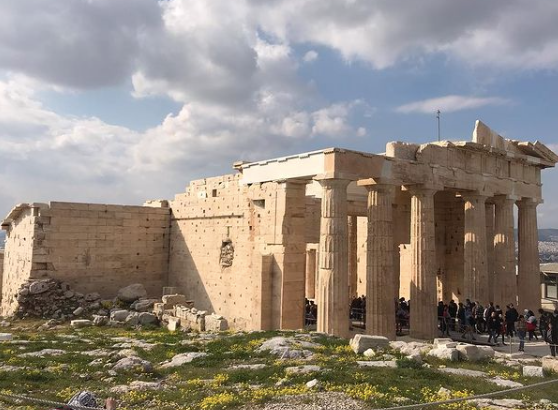 One day later, I flew to Rhodes, Greece and ended up separating from my childhood best friend and completing the rest of the trip by myself. This separation was one of the hardest things I have ever had to do for myself. I realized that I wasn't in a healthy friendship and that I no longer needed to subject myself to the drama or the trauma. I got my own hotel room, translated a map of the city and focused on my immediate safety first. For the remainder of that day, I cried and contemplated just flying home and forgetting the trip ever happened. After talking to my family, I decided I was going to stay for the next seven days and enjoy my trip and all it had to offer. 
During my time in Rhodes, I spent a lot of time on self-reflection and character building. I did a lot of journaling and photography that led me into exploring my own personality and loving myself a little more than I did before. Rhodes is a small island in Greece that is split into a new town and an old town. I spent the majority of my time in the old town, exploring and taking in the history of the town. My favorite place on the island was The Palace of the Grand Master of the Knights of Rhodes.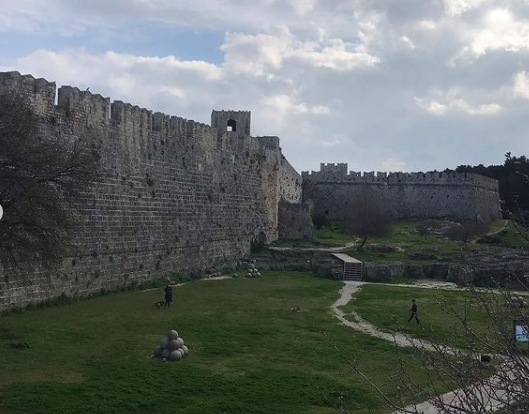 Each morning I would leisurely wake up, walk into the new town to grab some food, and then walk over to the old town to sit in the castle and eat. Being in the palace was a magical experience. To this day, I still can't describe what I felt sitting there. The palace was made of stone and stood strong and tall; it was one of the most massive structures I had ever seen. I felt a sense of strength and confidence being there.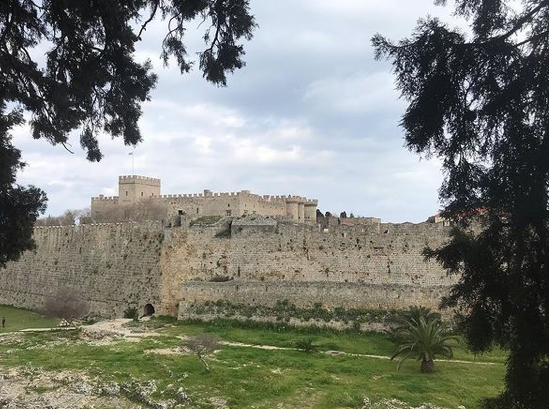 Although I fell in love with the castle and spent a great deal of my time there, the place where I had the biggest emotional epiphany of my life was Ixia Beach. On my second to last day in Greece, I went to this beach that I had walked by every day prior. I walked down the sand to the water and just stood and looked out into the water. From the edge of the water I was able to see the coast of Turkey. I remember feeling the wind on my face and just closing my eyes and taking a deep breath in. As I opened my eyes and released my breath, I began to cry. The crying was mostly happy tears that I was making the most of my trip and enjoying myself, but there was also sadness to it. I wasn't able to share this experience with the one person I was closest to during my childhood. Thinking about all of this was such an overwhelming experience while being in such a beautiful place. I sat at the edge of the water and laid back in the sand, soaking my clothes. Being able to ground myself and take in the beauty of the country while having such a massive moment of self growth was such a large contributor to my confidence and my newfound security that I found in myself.