No matter where you're putting your stickers, these sites and stores have cute ones you're sure to love!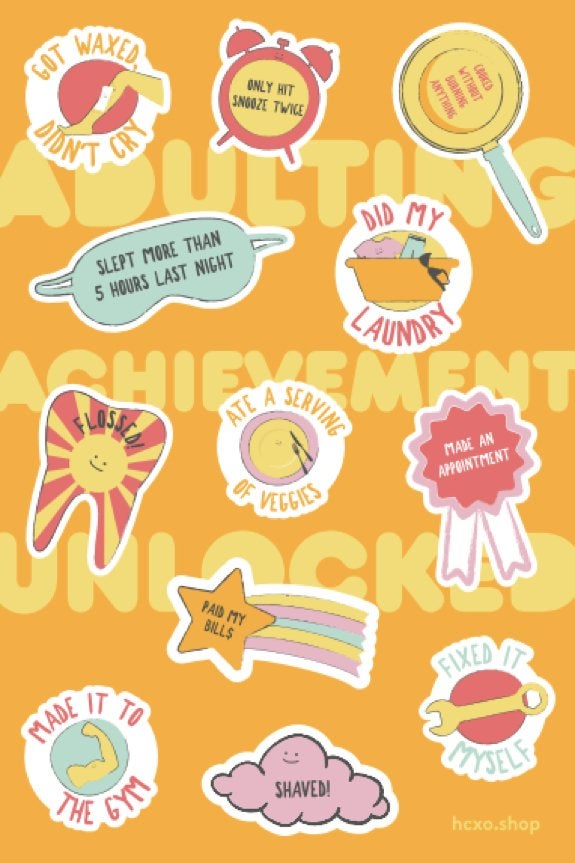 Paper Source
Paper Source has in-person stores as well as an expansive website with tons of stickers! You can get individual decals, several sheets, or even a whole book of them. They have ones for all sorts of occasions so you're sure to find some you love.
RedBubble
If you're looking for something super specific, RedBubble is a great place to start. Artists often upload their custom designs that you can purchase as stickers. This means they have designs for almost anything, from your college logo to your favorite obscure TV show, be sure to check RedBubble.
The Happy Planner
The Happy Planner is easily my favorite sticker brand. They carry books full of stickers themed around just about anything. They're definitely useful if you utilize stickers in your agenda as they often have cute ones that are calendar or deadline related. They even have specific packs for students!
Etsy
Similar to RedBubble, Etsy is a platform for individual artists to sell their specific designs. It can be another great place to find super specific stickers, and support a small artist at the same time!
If none of those appeal to you, make sure to check your local craft store—their inventory might surprise you!